BEST EMERGING MARKET BANKS 2010

In our 17th annual survey of top banking performers in emerging markets, we select winners in 101 countries and five regions.
By Gordon Platt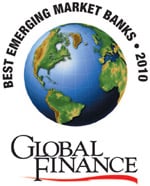 Emerging market banks have sailed through the global financial crisis in relatively good shape. They have husbanded their resources and remain reluctant to lend aggressively, following an increase in non-performing loans. These banks are generally well capitalized, however, and conservative by nature. Under the eyes of watchful regulators, they have kept loan-to-deposit ratios in balance.
One interesting point about the emerging market bank winners in general is that the vast majority in this year's survey are repeat winners from last year. This shows that many of the banking systems in emerging markets are strong and well regulated, something that cannot be said of most developed countries. In addition, many of these emerging market banks had no subprime mortgage exposure and were insulated, but not isolated, from the global financial and economic crises.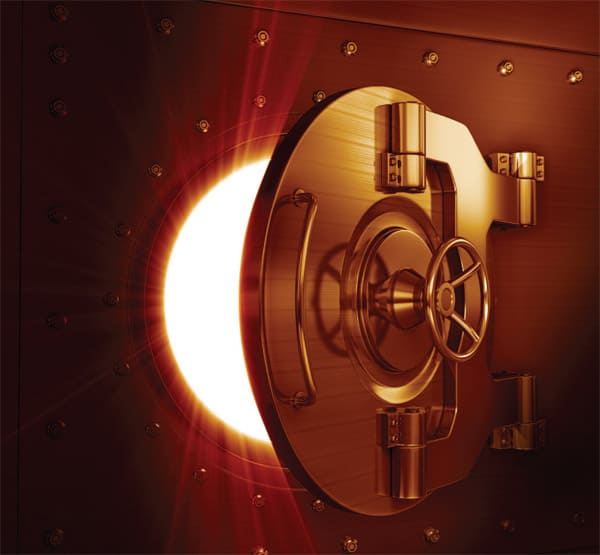 Some regions of the world, however, have faced problems of their own. In the Middle East, for example, the Dubai debt standstill came as a shock to many banks that have large exposures to Dubai's state-related entities, particularly Dubai World. Many banks in the Middle East also had exposure to the problems of two large Saudi Arabian family-owned companies, the Algosaibi and Saad groups. The banks thought that these families were triple-A-rated credits, and they ended up with bad loans on their books as a result.
The emerging markets also remain highly dependent on the developed world for export markets, although domestic demand in Asia and other emerging markets is becoming ever more important. Many of these large, highly populated and fast-growing markets have an emerging middle class that is demanding consumer goods and automobiles.
Many large banks are fleeing developed countries, or cutting back their home operations, and increasing their exposure in emerging markets. In Greece, for example, some of the largest banks have set up major operations in Turkey, or even purchased Turkish banks, because Turkey's economy is expected to grow rapidly, while Greece faces a distressing short-term outlook. Other major banks have moved top executives and operations to Asia from the West.
London-based Standard Chartered Bank, which Global Finance selected as the regional winner for Africa, receives 90% of its income and profits from emerging markets. The bank's earnings from its African operations rose 54% last year. Standard Chartered significantly increased lending throughout the financial crisis to support its customers in Africa and was able to increase its market share. Meanwhile, Standard Bank in South Africa (not to be confused with Standard Chartered) and Ecobank, based in Togo, have both created extensive pan-African banking networks. Many remote areas of the continent are receiving modern banking services for the first time as a result of the rapid spread of ATMs and mobile phone and Internet banking services. This will have a major effect on development.
In selecting this year's emerging market bank winners, we relied as always on input from industry analysts, corporate executives and banking consultants, as well as research by Global Finance reporters and editors. Altogether, we chose the best banks in five regions of the world and 101 countries. Our selection criteria included knowledge of local conditions and customer needs, growth in assets, profitability, strategic relationships, experienced staff, innovative products and technology, competitive pricing and level of non-performing loans.
The winners are not always the biggest banks but rather the best—those with the qualities that corporations should look for when choosing a bank. These are banks with effective risk management systems, quality service and good corporate governance. Many are involved with microfinance and lending to small and medium-size enterprises, as well as major corporations. They are promoting development and helping to improve living standards in a sustainable way in the countries in which they operate. Emerging market economies are set to outperform developed economies for years to come, and they are lucky to have some excellent banks to help facilitate that.
By region
Best Emerging Market Banks 2010 Europe
Best Emerging Market Banks 2010 Asia
Best Emerging Market Banks 2010 Latin America
Best Emerging Market Banks 2010 Middle East