PIONEERS GO MOBILE
In the first of a two-part series, Global Finance identifies the best online corporate and consumer banks by country and regionally by product or service category.
By Adam Rombel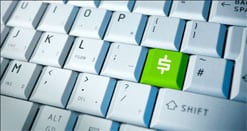 Much of the past year in the global banking industry has been dominated by headlines of toxic assets, bank bailouts, government takeovers, stimulus packages and executive bonus controversies. None of that has stopped the rapid evolution of the Internet, with new applications hitting the mainstream, changing business models and responding to evolving customer demands and needs.
Against this backdrop, Global Finance has once again identified the leading banks that are finding ways to prosper online. Top banks—such as Banamex, Citi, HSBC, ICBC, Samba Financial Group, Standard Chartered, Swedbank and Wells Fargo, among others—are using the web to add new customers in growing markets, forge stronger and more profitable relationships with existing clients, grow deposits, generate payment and trading revenue, cross-sell products and continue to drive processing and customer-service cost savings.
They are accomplishing these goals by providing interactive and self-service capabilities, easy-to-use online products and services, streamlined web navigation, customized and personalized web applications, discounts and reward programs, and integrated banking services with a single sign-on and straight-through-processing, according to Rajesh Menon, partner in the banking and capital markets practice of Infosys Consulting.
The web banking pioneers are leading the way in mobile banking services as well as incorporating social media sites and advanced Web 2.0 applications into the products and services they offer online. "Mobile financial services present opportunities for financial institutions to improve their customer experience, deepen relationships with customers, differentiate from competitors, increase market penetration and reduce costs and generate revenues," according to Celent, a Boston–based research firm, in its July 2009 research report, entitled "Key Trends in Mobile Financial Services in the European Union."
The leading online banks are also offering advanced security features—such as multi-layered security, dedicated fraud monitoring and multi-factor authentication—to prevent unauthorized access, detect fraud and thereby engender confidence in their customers. This is a critical factor in the online success of any bank. "Online security is the most important threat banks are facing in today's world," says Menon. "A successful Internet bank will have the trust of customers in carrying out a larger percentage of their transactions through the Internet."
Here is a snapshot of just a few of the winning banks and their web banking services winning acclaim. One model Internet banking service is HSBC Premier, a global service that affluent customers can access in more than 40 countries. It offers Global View, which puts account balances in different countries on one page for customers to see. When viewing their balances, customers can simply click a button to switch to any Internet banking accounts that they have with HSBC in other countries, Menon says. Clients can also transfer funds between their HSBC accounts from anywhere around the globe in multiple currencies in near real-time at no cost.
Citi's CitiDirect web banking platform draws acclaim from experts for its extensive features. These include an online investment portal that offers time deposit investments across 18 currencies and can be linked to accounts in 22 countries; capabilities for pooling of funds; integrated trade, payments, information reporting, receivables, continuous-link-settlement services and investment capabilities; and an end-to-end trade system on one secure platform that is available anytime from anywhere in the world. Clients can also conduct and manage payments in more than 137 currencies and a range of payment methods. CitiDirect employs a four-tiered security process.
ICBC in China is differentiating itself with its online security offerings. For example, it provides customers with "Online Security Scan," a free service that allows customers to scan and remove viruses, spyware and other malicious applications that could endanger their online banking safety. ICBC is also an industry leader in authentication, according to Menon, having launched the second generation of USB Shield, a USB key for safe sign-on and client authentication.
The second round of the World's Best Internet Banks Awards will come later this year with the unveiling of the global winners—by product service or category as well as overall winners.
COUNTRY WINNERS: BEST CORPORATE/INSTITUTIONAL INTERNET BANKS
North America
Canada – Scotiabank/Scotia Capital
United States – Citi
Europe
Austria – Citi
Belgium – Citi
Denmark – Citi
Finland – Citi
France – Citi
Germany – Citi
Greece – EFG Eurobank Ergasias
Ireland – Citi
Italy – Citi
Luxembourg – Citi
Netherlands – Citi
Norway – Citi
Portugal – Banco Espirito Santo
Spain – Citi
Sweden – Citi
Switzerland – Citi
Turkey – Yapi Kredi Bank
United Kingdom – HSBC
Asia
Australia – Citi
Bangladesh – Citi
Brunei – HSBC
China – Citi
Hong Kong – HSBC
India – Citi
Indonesia – HSBC
Japan – Citi
Kazakhstan – Citi
Kyrgyz Republic – AsiaUniversalBank
Malaysia – OCBC
Nepal – Standard Chartered
New Zealand – Citi
Pakistan – Citi
Philippines – Citi
Singapore – HSBC
South Korea – Citi
Sri Lanka – HSBC
Taiwan – Chinatrust Commercial Bank
Thailand – Citi
Vietnam – Citi
Latin America
Argentina – Citi
Brazil – Citi
Colombia – Citi
Costa Rica – Citi
Dominican Republic – Citi
Ecuador – Citi
El Salvador – Citi
Guatemala – Citi
Haiti – Citi
Honduras – Citi
Jamaica – Citi
Mexico – Banamex
Panama – Citi
Paraguay – Citi
Peru – Citi
Puerto Rico – Citi
Trinidad & Tobago – Citi
Uruguay – Citi
Venezuela – Citi
Central & Eastern Europe
Bulgaria – Citi
Czech Republic – Citi
Hungary – Citi
Lithuania – SEB Bankas
Poland – Bank Pekao
Romania – Citi
Russia – Citi
Slovakia – Citi
Ukraine – Citi
Middle East/Africa
Algeria – Citi
Bahrain – Citi
Botswana – Standard Chartered
Cameroon – Citi
Congo – Citi
Cote D'Ivoire – Citi
Egypt – Citi
Gabon – Citi
Ghana – Standard Chartered
Israel – Bank Hapoalim
Jordan – Standard Chartered
Kenya – Citi
Kuwait – Citi
Lebanon – Citi
Morocco – Citi
Nigeria – Citi
Qatar – Standard Chartered
Saudi Arabia – Samba Financial Group
Senegal – Citi
Sierra Leone – Standard Chartered
South Africa – Citi
Tanzania – Citi
Tunisia – Citi
United Arab Emirates – HSBC
Uganda – Citi
Zambia – Citi
Zimbabwe – Standard Chartered
COUNTRY WINNERS: BEST CONSUMER INTERNET BANKS
North America
Bermuda – HSBC
Canada – CIBC
United States – Wells Fargo
Europe
Channel Islands – HSBC
Cyprus – Marfin Popular Bank Public
France – HSBC
Greece – EFG Eurobank Ergasias
Malta – HSBC
Norway – DnB Nor Bank ASA
Portugal – Millennium BCP
Turkey – Garanti Bank
Asia
Australia – HSBC
Brunei – HSBC
China – ICBC
Hong Kong – HSBC
India – Citi
Indonesia – Citi
Japan – Citi
Kyrgyz Republic – AsiaUniversalBank
Malaysia – Citi
Pakistan – Citi
Philippines – Citi
Singapore – HSBC
South Korea – Shinhan Bank
Sri Lanka – HSBC
Taiwan – Taishin International Bank
Thailand – Citi
Vietnam – HSBC
Latin America
Argentina – Santander Rio
Brazil – HSBC
Chile – Banco Santander
Colombia – Bancolombia
Dominican Republic – Scotia Bank
Jamaica – Scotia Bank
Mexico – Banamex
Peru – BBVA Banco Continental
Puerto Rico – Banco Popular de Puerto Rico
Venezuela – Mercantil Banco Universal
Central & Eastern Europe
Czech Republic – HSBC
Estonia – Swedbank
Hungary – Budapest Bank Nyrt
Latvia – SEB bankas
Lithuania – SEB bankas
Poland – Bank Millennium
Romania – Garantibank Romania
Russia – ZAO Raiffeisenbank
Slovakia – Tatra Banka
Middle East/Africa
Egypt – HSBC
Israel – Bank Hapoalim
Jordan – Arab Bank
Oman – Bank Muscat
Qatar – Mashreq Bank
Saudi Arabia – SABB
United Arab Emirates – Citi North America
Best Investment Management Services – Citi
Best Online Cash Management Site – Citi
Best Trade Finance Services – Citi
Best Web Site Design – Citi
Best Integrated Corporate Bank Site – Citi
Best Information Security Initiatives – Standard Chartered
REGIONAL SUB-CATEGORY WINNERS: BEST CORPORATE/INSTITUTIONAL INTERNET BANKS
North America
Best Investment Management Services – Citi
Best Online Cash Management Site – Citi
Best Trade Finance Services – Citi
Best Web Site Design – Citi
Best Integrated Corporate Bank Site – Citi
Best Information Security Initiatives – Standard Chartered
Europe
Best Investment Management Services – HSBC
Best Online Cash Management Site – HSBC
Best Trade Finance Services – Citi
Best Web Site Design – Yapi Kredi Bank
Best Integrated Corporate Bank Site – HSBC
Best Information Security Initiatives – HSBC
Asia
Best Investment Management Services – HSBC
Best Online Cash Management – HSBC
Best Trade Finance Services – HSBC
Best Web Site Design – HSBC
Best Integrated Corporate Bank Site – ICBC
Best Information Security Initiatives – HSBC
Latin America
Best Investment Management Services – Citi
Best Online Cash Management – Citi
Best Trade Finance Services – Citi
Best Web Site Design – Citi
Best Integrated Corporate Bank Site – Banamex
Best Information Security Initiatives – Citi
Central & Eastern Europe
Best Online Cash Management – Citi
Best Trade Finance – Citi
Best Web Site Design – Citi
Best Integrated Corporate Bank Site – BRE Bank
Best Information Security Initiatives – Citi
Middle East/Africa
Best Investment Management Services – Citi
Best Online Cash Management – Citi
Best Trade Finance Services – Standard Chartered
Best Web Site Design – Citi
Best Integrated Corporate Bank Site – Samba Financial Group
Best Information Security Initiatives – HSBC
REGIONAL SUB-CATEGORY WINNERS: BEST CONSUMER INTERNET BANKS
North America
Best Bill Payment & Presentment – Wells Fargo
Best Online Consumer Credit Site – CIBC
Best Web Site Design – Wells Fargo
Best Integrated Consumer Bank Site – HSBC
Best Information Security Initiatives – HSBC
Best Online Deposits Acquisition – Wells Fargo
Europe
Best Investment Management Services – HSBC
Best Bill Payment & Presentment – DnB Nor Bank ASA
Best Online Consumer Credit Site – HSBC
Best Web Site Design – Yapi Kredi Bank
Best Integrated Consumer Bank Site – Hellenic Bank
Best Information Security Initiatives – Akbank
Best Online Deposits Acquisition – Akbank
Asia
Best Investment Management Services – Citi
Best Bill Payment & Presentment – Citi
Best Online Consumer Credit Site – HSBC
Best Web Site Design – Commonwealth Bank
Best Integrated Consumer Bank Site – ICBC
Best Information Security Initiatives – HSBC
Best Online Deposits Acquisition – HSBC
Latin America
Best Investment Management Services – Banamex
Best Bill Payment & Presentment – Santander Rio
Best Online Consumer Credit Site – Santander Rio
Best Web Site Design – HSBC
Best Integrated Consumer Bank Site – Banco Santander
Best Information Security Initiatives – Banamex
Best Online Deposits Acquisition – Banco Popular Puerto Rico
Central & Eastern Europe
Best Bill Payment & Presentment – Swedbank
Best Website Design – Swedbank
Best Integrated Consumer Bank Site – Swedbank
Best Information Security – SEB bankas
Middle East/Africa
Best Investment Management Services – Bank Hapoalim
Best Bill Payment & Presentment – Mashreq Bank
Best Online Consumer Credit Site – SABB
Best Web Site Design – Bank Hapoalim
Best Integrated Consumer Bank Site – Samba Financial Group
Best Information Security Initiatives – HSBC
Best Online Deposits Acquisition – HSBC