INTERNET BANKING
Over the past two decades, Internet banking has gone from non-existent to ubiquitous. As this year's Global Finance Internet Banks Awards show, many of the pioneers are still dominant forces, driving the market forward.
Banks have a lot on their plates these days. A challenging interest rate environment (flat yield curve) and the collapse of the subprime loan market are pinching profits. Meanwhile, customer concerns over security and a maturing web marketplace are challenging banks' online growth plans.
Despite these barriers, the leading banks are forging ahead with web initiatives. Award-winning banks such as Citi, HSBC and Standard Chartered are finding growth in emerging markets and through building deeper relationships with prosperous, sophisticated consumer and corporate Internet users who demand convenient, fast and advanced Internet services. Banks are also continuing to use the web to wring cost savings from their operations.
Global Finance's World's Best Internet Banks Awards honor the banks making it happen online. In this issue a total of 223 award winners are named in country and regional sub-categories across six different major global regions.
The challenge for banks on the Internet is that the market has moved out of early adopters into the mass market, says Matthew Lawlor, CEO and co-founder of Online Resources, a Chantilly, Virginia–based provider of outsourced web-based financial technology services to banks, credit unions and credit card companies.
That puts pressure on banks to have their web systems running all the time, provide quality customer service and quick response time, and also find ways to effectively market and cross-sell their products and services, Lawlor says. His company offers a suite of web-based account presentation, bill payment and customized software applications. Online Resources' own financial results reflect that it is still finding plenty of growth in online financial services. The company reported revenue of $31.9 million in the second quarter of 2007, up 83% from $17.4 million in the year-earlier period.
Web Growth
TD Bank Financial Group—which won several categories in our Best Internet Banks Awards, including Best Consumer Internet Bank in Canada and four regional sub-categories for consumer Internet banks—signed up more than a million new online customers in the past year. It now has more than 4.5 million online clients. The bank, which has $400 billion in assets, is also breaking some important technological ground in its region. TD recently announced that it has completed Canada's first transaction with a chip debit card. Over the next several years, TD says it will issue millions of chip-enabled Visa cards and automated banking machine cards to customers.
Citi—which on the corporate side alone landed 66 country awards and 13 regional sub-category awards, including Best Online Cash Management Site in Central & Eastern Europe, Europe, Middle East/Africa, Latin America and North America—has made the web a key part of its international growth strategy. New York–based Citi reported that its international revenues and net income increased a record 34% and 35%, respectively, in the second quarter. That is higher than its overall growth rates of 20% for revenue and 18% for net income. Citi says it has been developing integrated online corporate and institutional banking services and web-based treasury management solutions, such as CitiDirect Online Banking and TreasuryVision, to meet clients' increasing demands for integration, efficiency and control.
In addition to growth, banks are also continuing to use the Internet to become more efficient in the delivery of products and services, which boosts profit. For example, Alliance & Leicester, the United Kingdom's seventh-biggest bank, reported that its core operating profit rose 10% in the first half of this year primarily on growth in the percentage of customers buying its products on the Internet. Alliance & Leicester reported that 41% of sales of its core four products (current accounts, personal loans, savings accounts and mortgages) were generated via the web, up from 35% in the first half of 2006. Current-account openings on the Internet increased 67% compared to the same period a year earlier. The bank noted that a recent benchmarking study reported that it had opened more accounts online than any of its competitors in the six-month period ended April 2007.
Part of the reason for banks' undimmed enthusiasm for generating web-based business is that Internet banking clients are generally more profitable to banks than other customers. Most banks have found web-banking customers are more loyal than offline customers, according to Shripad Vaidya, senior banking specialist with Tata Consultancy Services. He says that the number of Internet products per customer is increasing globally, as banks boost cross-selling initiatives and roll out new customized product offerings.
Lawlor adds that applications such as bill payment are "sticky" and keep online clients loyal to their bank.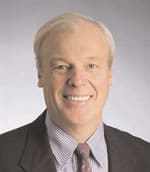 Lawlor: The technical problem security will never be solved.
Security Concerns
As they expand their online offerings, banks also have to fight the battle of perception versus reality regarding the security of their web services. Identity theft, viruses, spyware, adware, spamware, phishing, pharming and other Internet threats have eroded the confidence of some consumer and corporate banking clients in recent years. However, the tide is starting to turn, according to at least one survey.
An independent online-security survey commissioned by TD Bank Financial Group, which polled 1,500 of its personal and business banking customers across Canada, found that clients are feeling less worried about the security of banking online than they were last year. Only 14% of non-online banking users cited security concerns as their reason for avoiding it, down 53% from a year ago, according to TD. More business and individual clients are now aware of online threats and taking steps to protect themselves, the survey found. TD says its online security guarantee has contributed to customers feeling more secure online. Among TD's online customers surveyed, 58% said the security guarantee was a major factor in signing up for its EasyWeb service. EasyWeb promises 100% reimbursement if account losses occur from unauthorized EasyWeb activity, the bank says.
"The survey results prove what we've been seeing: Security concerns are not preventing growth in online banking. In fact, uptake continues as people become more aware of the benefits and of the many ways they can protect themselves," says Alexandra Shaw, vice president, electronic banking, with the TD Canada Trust personal and commercial banking unit of TD Financial Group. TD Canada Trust has the highest number of personal and small-business active online banking customers among Canadian banks, according to Forrester Research.
The battle to secure Internet banking and financial records is an unending one, though. "The technical problem of security will never be solved," says Online Resources' Lawlor. "There will always be a clever crook out there."
Mobile Banking
Mobile devices are likely to be the next major battleground for banks in the fight for Internet banking supremacy. US banks are beginning to unveil Internet banking packages for mobile devices. Wachovia, Bank of America, Citi and Wells Fargo have rolled out mobile consumer banking services in the past year. Wells Fargo says its recently unveiled mobile services will appeal mainly to younger consumers and busy business travelers who want to use cell phones and PDAs (personal digital assistants) to check account balances and pay bills.
Lawlor says he sees the best online banking application for mobile devices being alerts. For example, banks could send text messages or emails to customers' cell phones to alert them that their payment is due, they've surpassed the credit limit on their credit cards, or their stock trade has been completed. Billers could alert customers that their bills have come due in the hope of getting paid sooner. "My gut says mobile [banking] will be driven by alerts," says Lawlor. He adds that mobile devices are also ideal for small payments and money transfers. Several major banks are developing such offerings.
20 YEARS OF DRAMATIC GROWTH
As Global Finance celebrates its 20th anniversary, it is also marking its eighth year of the World's Best Internet Banks Awards. So we take a brief look at some of the milestones in the development of online banking between the time the magazine started and when it started its Internet banking awards.
We talked with Matthew Lawlor, CEO of Online Resources, a company that helps financial services companies build and develop their online banking and payment offerings. Lawlor co-founded his company in 1989 and has been on the front lines in the development of online financial services since then. Before starting Online Resources, Lawlor worked for Chemical Bank, where he saw the early evolution of electronic banking software.
Early 1980s: First PC banking software (often called home banking) rolls out. It was not very successful in attracting a mass audience, Lawlor says. In fact, one major magazine called it a "marketing bomb." One noteworthy application of the time, though, was Chemical Bank's Pronto system, which allowed Atari computer owners to access their accounts, do financial budgeting and pay bills. "All the New York banks copied it," he says.
Late 1980s: Electronic banking makes progress with both PC and phone banking services. Screen phones helped boost customer uptake, Lawlor says.
1995-1996: With the roll-out of the World Wide Web, Wells Fargo, Bank of America and Nations Bank (the latter two later merged) become early pioneers of Internet banking services with the first major offerings. This is the era when online banking really started to gain traction. "The web made it so simple and easy" for customers, Lawlor says.
Late 1990s: In the "early mover" era, the pressure was on for brick-and-mortar banks to get on the web or risk being left behind. This was the time when Internet-only banks and personal financial networks proliferated. Some claimed these threats would make traditional banks disappear. Instead, many of these competitors failed to gain traction and disappeared. Online corporate treasury applications started to take hold during this time as well.
THE AWARDS: HOW THEY WORK
In this issue we reveal the best corporate/institutional and consumer Internet banks at the country level. Regional and global winners in these categories will be announced at an awards ceremony in New York City in November and published in the December issue of Global Finance.
The current issue also identifies the best banks in six corporate/institutional and seven consumer sub-categories in the six regions, including Best Trade Finance Services on the corporate side and Best Online Deposits Acquisition in consumer banking. Another key sub-category is Best Information Security Initiatives, honoring both corporate/institutional and consumer banks. This sub-category identifies banks with the most comprehensive and forward-thinking strategies to address security risks. And this year we introduced separate regional awards for banks not among the world's 50 largest financial groups.
All first-round winners were chosen from entries evaluated by a world-class judging panel featuring professionals from Tata Consultancy Services. Global Finance editors were responsible for the final selection of winners.
Only banks that entered the competition were considered for awards, and awards were made only in those regions, countries and categories in which there were entries. Winning banks were selected based on the following criteria: strength of strategy for attracting and servicing online customers, success in getting clients to use Internet offerings, growth in number of online customers, breadth of product offerings, evidence of tangible financial benefits gained from Internet initiatives, website design and functionality, and the strength of the bank's security initiatives.
Adam Rombel