---
---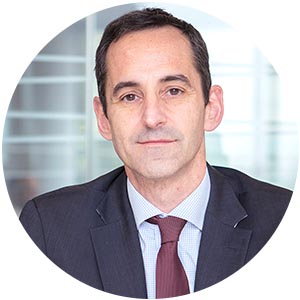 Global Finance: Infrastructure investment has been all the rage for a while. Did this bear out in 2015?
Mikel Peña: 2015 has certainly seen a confirmation of traditional players defending their market share coupled with renewed interest by new entrants to gain a foothold in the infrastructure arena.
The trend has been going on for some time, [such that] it begins to be increasingly difficult to separate traditional (industrial) from new players (institutional investors) as both enjoy a firm commitment to growth together with the technical, not to say financial, capabilities to pursue such strategy.
GF: Are Public-Private Partnerships still the key to infrastructure investment?
MP: Absolutely. There is no slackening in the interest of public authorities to use the PPP structure to foster infrastructure investment, which has certainly matched investors' appetite for new projects.
As in the past, the main problem is the absence of a universally accepted definition of what qualifies as a PPP. Some narrow the definition to availability-based projects, quite in line with the traditional definition tendered under the UK's Public Finance Initiative (PFI) programs. Others, however, tend to include all sort of project finance schemes under the PPP banner.
GF: What is the current outlook for the global infrastructure sector?
MP: General economic uncertainty is going to have a negative impact in 2016 for an industry such as infrastructure which relies on stability and predictability to compensate for its long-term nature. However, in times of economic crisis, governments do show enhanced interest in developing infrastructure, as demonstrated by [Europe's] Juncker Plan.
GF: Which regions and countries do you see driving this space in 2016?
MP: We firmly expect that the belief in infrastructure as a way of furthering economic growth will permeate all regions across the globe. If I had to pick a few examples, I would highlight Europe, where the Juncker Plan is gradually making its impact felt, and Mexico, where thanks to a combination of size, economic potential and close links to the USA, we are bound to see increased activity in the coming years.
GF: How does BBVA's infrastructure outfit stand out compared to its rivals?
MP: Global infrastructure business is characterized by a small number of financial institutions with the focus, financial standing and resources to dominate the market, and BBVA ranks high on that list. BBVA's distinctive approach to infrastructure finance is based on three key aspects. First of all, our geographical focus, with a dominant presence in Spain, Mexico and the Andean region. Secondly, our long-term commitment to the implementation and development of infrastructures. And last but not least, our determination to support and accompany our clients by offering them value-added products and solutions.