In a talk with Global Finance, Merav Spektorovsky-Sasson, head of direct banking for Bank Hapoalim, Israel, lays out what banks must do to satisfy online customers.
---
---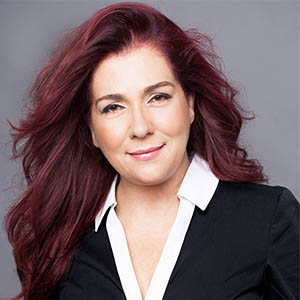 Global Finance: What do retail customers expect today from e-banking?
Merav Spektorovsky-Sasson: They expect to find the banking services they need on the platforms they prefer. And they want to be excited. Customers are setting expectations based on what they see in other industries—services like Uber and the like. They want us to give them those same experiences and a true, real-time offering now that they have smart computers that travel with them every day, all day.
GF: How does SMS (cell phone-based banking service) complement Web-based and app-based services?
Spektorovsky-Sasson: In Israel, SMS is the main platform for real-time notifications. Its appeal is that customers don't have to look for the information they need—whether their balance is going down, or a check has been drawn. Rather, it comes to them as it happens. Digital banking should be working for customers all the time, and SMS is giving them knowledge, security and control.
GF: What is most innovative about Hapoalim's offering?
Spektorovsky-Sasson: We are trying to replicate the experience customers are getting from other industries. Take the idea of "social." Since Hapoalim has more than two million customers, we wanted them to benefit from this community. We developed a service called "Poalim Like Me." When managing your finances, it's normal to wonder, 'Am I spending too much? How much are other people like me spending?' Poalim Like Me allows you to define what is you, by age, marital status, income level, etc., then see spending data for customers in the same group. Our mobile offering also comprises more specialized applications for credit, for your mobile wallet, for younger people and for the elderly. Our mobile app has the ability to operate ATMs, so you don't need your bank card to draw money.
GF: What are the biggest challenges for a digital banking operation?
Spektorovsky-Sasson: To be truly multichannel in a seamless way through all the relevant platforms. We are working toward that each and every day. This is made more complicated by the fact that the number of platforms is always growing. Now we are working on smart watches, for example.
GF: Where is the next round of innovation going to come from?
Spektorovsky-Sasson: I think the evolving abilities we have through big data are one of most exciting developments. The more we know about our customers, the more we can craft their own specific solutions for them. Today we know a lot, but we don't know enough, and we can know more. If we use big data wisely, you as a customer can have value like you couldn't imagine before.