---
---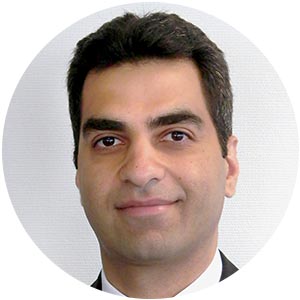 Global Finance: What impact is regulation having on treasury operations?
Shahrokh Moinian: A starting point was Basel III. Some banks need to reshape their balance sheets, which potentially leads to higher costs of borrowing for corporations. In reality, large corporations and global multinationals are unlikely to see their cost of borrowing go up, because of the competition among banks for their business. Yet another aspect is deregulation, which is more positive. In Europe, SEPA [the Single European Payments Area] creates an internal market. Standardized payment formats and return/rejection rules around an entire region simplify centralization of payments in one structure.
GF: What tech trends are driving treasury operations?
Moinian: API [application programming interface] is making systems more interfaceable. Although the Cloud has been around for a while, it is starting to take off. Then there's blockchain [the public ledger of bitcoin transactions]. One result of these trends is the emergence of financial technology companies. They're converting technologies into services and allowing companies to outsource [many processes], whether it's supplier financing, or e-services, like e-invoicing.
GF: What are treasurers' top concerns?
Moinian: In the macro economy, the generally sluggish growth is leading to low or negative interest rates. That creates a lot of different issues around where to put cash and how much a company gets for it. Companies also are worried about networks of banks. They want to make sure you're committed to a country or region. Last year one major bank pulled out of the international market, changing the dynamics of the market. Global players like ourselves were able to pick up this market share through a strong network [and] comprehensive products and solutions, but more importantly, a very experienced client onboarding franchise.
GF: How is the role of corporate treasury changing?
Moinian: It's becoming a more strategic function. Corporate treasuries' goals and KPIs [key performance indicators] have changed. These days, the discussions are broader and [concern] the entire working capital topic and how to improve it. The discussions also get into in-house banks and what's required to put them together.
GF: Anything else?
Moinian: We're not getting bored. That's the great thing about this industry. It changes all the time.