Regional Awards
Gulf Cooperation Council (GCC)
Kuwait Finance House
Kuwait Finance House was the first Islamic bank established in Kuwait. It is now a market leader in the GCC and beyond, offering a wide range of shariah-compliant products. KFH has followed a strategy of tightening spending, maintaining asset quality and expanding its role in the financing of major projects. The bank plans to participate significantly in the Kuwait government's plans to outsource some projects to the private sector. Through its Liquidity Management House subsidiary, KFH has arranged more than $4 billion of sukuk deals. KFH has established independent banks in Turkey, Bahrain and Malaysia. It has also been approved to set up an Islamic bank in Germany. KFH-Bahrain recently introduced a 25-year home-financing product, 13 years longer than the previous term available through murabaha. KFH Malaysia was the first Islamic bank to offer sukuk in the Japanese market, a $500 million issue for GE Capital.
Mohammed Sulaiman Al-Omar, CEO
Non-GCC Middle East/Africa
Absa Islamic Banking
Absa Islamic Banking is part of the Absa Group, one of the largest financial services companies based in South Africa. The group also has equity holdings in banks in Mozambique and Tanzania, and representative offices in Namibia and Nigeria. Absa is a subsidiary of Barclays Bank, which acquired a 55.5% stake in 2005. Absa launched a full Islamic banking service in South Africa in March 2006. Its diversified Islamic product range includes savings and checking accounts, auto financing, insurance, travelers checks and term deposits. Barclays estimates the earnings contribution from its African operations will rise from the current 16% to about 25% in five years. In July 2011, the head offices of Absa Africa and Barclays Africa will be operationally combined in Johannesburg.
Maria Ramos, group CEO Amman Muhammad, managing director
Asia
CIMB Islamic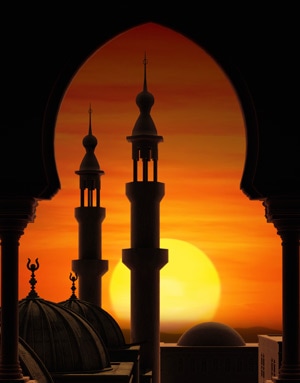 CIMB Islamic is the global Islamic finance franchise of CIMB Banking, Malalysia's second largest financial services group, with some 12 million customers. Launched in 2003, CIMB Islamic provides shariah-compliant commercial and investment banking services, plus a full range of personal banking services, asset management, private banking and takaful. In Indonesia, Bank CIMB Niaga offers conventional and shariah-compliant banking products through its network of 610 branches. CIMB Islamic's coverage extends across the Southeast Asia region, and the bank also is represented in major financial centers such as Hong Kong, London and New York. In October 2010, the Kuala Lumpur office signed a 12-year, $100 million shariah-compliant facility with Hewlett-Packard Multimedia, the largest Islamic term financing to date.
Badlisyah Abdul Ghani, executive director and CEO
Europe
Bank of London and the Middle East
Bank of London and the Middle East (BLME) is the largest Islamic bank in Europe, where it is active in corporate banking, as well as private banking, asset management, corporate advisory and markets. The latter division manages BLME's liquidity and offers shariah-compliant hedging, yield and foreign exchange structures. In February 2011, BLME received a license to open an office in Bahrain as part of its strategy to expand across the Arab Gulf. The bank acts as a bridge between the Middle East and Europe "We are delighted that Global Finance has named BLME as the Best Islamic Financial Institution in Europe," says Humphrey Percy, CEO. "We are pleased that our performance has been recognized, along with our commitment to developing a competitive Islamic finance offering."
Humphrey Percy, CEO