Wu Chunjiang, assistant general manager for private banking at China Merchants Bank (CMB), talks with Global Finance about building strength regionally in private banking.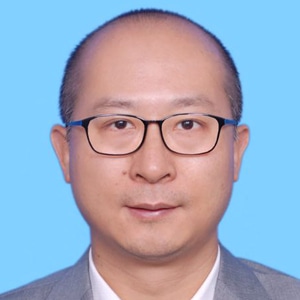 Global Finance: China has seen explosive growth in millionaires. CMB became a market leader in just 10 years. How did you do it and what's next?
Wu Chunjiang: The number of millionaires in China is due to the rapid growth after the government's decision in 2009–2010 to allow listing of private companies in Shenzhen. On top of that there were changes in regulations, protection of intellectual property and technology. This started a cycle that saw new money coming to the market, and we had "rich overnight" in cases like [breakout Internet company] Tencent. As a result, the middle class in China is wealthier, which adds to the potential for private banking.
A richer consumer, for example, needs more entertainment. The movie industry in China is catching up with Hollywood—and might even be stronger soon. Many of our clients in private banking come from culture, sports and entertainment, which used to be considered hobbies and are now very lucrative sectors. New money comes also from clean energy, healthcare and agriculture. In order to qualify for private banking services with us, a client needs to have assets of Rmb10 million ($1.4 million), and we already have 15,000 like these, for a total of US$200 billion under management.
GF: What differentiates your wealth solutions from those of local competitors?
WC: All of our managers in this area, and we have 1,000 of them, are consultants that try to understand the client and then offer solutions. In 2013 we were the first to offer a family trust to our clients, which—unlike the US ones—is more than a consultancy service. This is because 70%–80% of the clients of these trusts are corporates or founders of companies who are close to retirement and need to plan for their families and their business. They need to allocate wealth for the next generation, but also to position their companies in the future, and to transmit beliefs. For all this we need to build an open platform with all the financial services available. We are leaders in high-end credit cards, in mobile banking, and we find partners in areas where we are not yet active.
GF: Are nonbank entities competing for the same high-net-worth clients?
WC: No other financial institution in China offers all these products under one roof. There are other nonbank entities present in these areas, like securities companies or trust companies, and they all have their clients, but client needs are becoming more complicated. You cannot have market share with single products. The key for us is to be close to the clients and then offer tailor-made and flexible solutions.
GF: What is the role of innovation in wealth management at CMB?
WC: Fintech can improve the customer experience and the efficiency of the bank but cannot fully replace the human component. Clients have complicated needs, and technology helps the communication process. Early next year we will introduce a new mobile app, different from all the others on the market.
We use fintech to improve the efficiency of dealing with clients, in the global asset allocation system, and to help client asset allocation. We offer a global link with a call center. But not everyhing can be done with a phone call.
GF: Any joint ventures in this area?
WC: Initially we considered a joint venture with a Swiss private banking firm that now… is very sorry not to have had such an alliance with us. We chose to be independent but did not expect such a rapid growth of the market.
GF: CMB is planning to start operations soon in Australia and Luxembourg to assist Chinese clients. Are other foreign markets in your near-term plan?
WC: The branch offices in those two countries will be joining the existing ones in Hong Kong and New York (since early 2016) and are for Chinese residing abroad for two reasons: because we understand their needs, and because they do not get good service outside of China. Many are already our clients in China, and we will go and service Chinese people and companies wherever they go. Our next branch for private banking will open in Singapore, and then London and Sydney and Luxembourg, while we plan also something for the West Coast of the US and maybe Canada.
GF: Is private banking the fastest-growing area for the bank?
WC: Yes, and it has been so for the last nine years. Our target is to be the largest private bank in Asia. Today, if we do not count our Hong Kong clients, we are 20th in the world. With them we are number18.