Allan Hadid, chief operating officer of BTG Pactual Asset Management, speaks with Global Finance about investment strategies, local presence and his firm's unusual approach.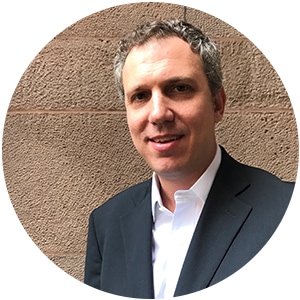 Global Finance: How do your investment offerings differ from other firms'?
Allan Hadid: Our products have been most focused on alpha-generating ideas; we have very few products that are long-only index funds or basic money market funds. We are always looking for different, out-of-the-box things that people didn't pay attention to, or ways to extract alpha from a market misperception. We also offer real estate and infrastructure funds and even treasury bill investments. Our idea is to see where value is in the market, where we see alpha generating, but also to combine this vision with the needs of our clients.
GF: BTG Pactual is not a passive manager; how do you compete with this increasingly popular approach?
Hadid: There has been a lot of discussion of passive management in Latin America, but I haven't seen it happen much. The fee discussion is always going on. Our answer is to charge investors in a way that aligns to their success. We charge a lower management fee than other funds. Perhaps they charge 2% on a fixed income fund or 3% on an equity fund; we would charge around 1%, maybe 1.5%, in management fee, plus a "success fee", where we would only be rewarded if we outperform the market or a specific benchmark.
GF: Is that setup unusual in Latin America?
Hadid: Yes, although in Brazil it's a little bit more common. We are always pushing our clients to think this way: If you want to select an alpha-based manager, you should look to the costs related to your success.
GF: BTG Pactual has had to rebuild, including deleveraging last year. What has the asset management group had to do?
Hadid: As of the middle of last year, we have been focused on our core strengths, which, in asset management, are Latin America and our global hedge fund. Having a local team in all the regions makes a big difference. We are trading Chilean equities with a Chilean local team, Brazilian equities with a Brazilian local team, and Mexican and Colombian equities the same. That's very different from just having a guy in London trading Latin America.
We have two investment strategies we have been expanding: the T-bill operation and infrastructure. [The latter] is a very successful fund, so we will probably continue to develop [it]. We are looking for investments in Colombia and Chile, and we expect this fund will be fully invested in the next six to eight months. We will then probably move forward with a second fund.