The World's Best Digital Bank Awards was preceded this year by the inaugural Global Finance Digital Bank Conference, held in London. Three panels of digital banking experts shared their experiences of competing against nontraditional providers in the financial technology space.

---
---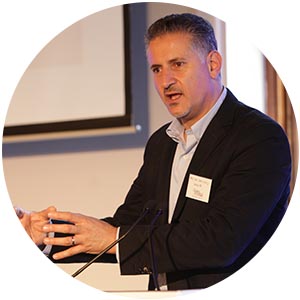 London is headed for a a record year of fintech investment, says Eric Van der Kleij, a technology entrepreneur and keynote speaker at Global Finance's Digital Bank Conference. As head of Level39, Europe's largest technology accelerator for finance, retail and cybersecurity, Van der Kleij—who is also special adviser to London's Canary Wharf Group and managing director at technology innovation provider Entiq—is well versed in London's fintech credentials.
Rising fintech stars are attracting banks looking to tap into tech talent and financial prowess, including Santander's $100 million fintech venture capital fund; SBT Venture Capital, Sberbank's $100 million fund; Citi's global corporate venturing arm, Citi Ventures; UBS's innovation lab at Level39; and Barclays' technology accelerator program, launched with Techstars, to give 10 innovative businesses the chance to shape the future of financial services.
The conference was sponsored by Infosys and Misys. Hot fintech topics included regulatory technology and data analytics, but distributed ledger, also know as the blockchain, is what excites Van der Kleij the most. "It provides truth and transparency," he stated, "and, although not scalable yet, it promises really significant structural impact." Van der Kleij is leaving Level39 to assist Entiq with opening a lab to help financial institutions develop real-world applications of distributed ledger.
VIRTUAL VENTURES
During the first panel of the day, corporate/institutional bankers discussed how they dealt with disintermediation through digital diversification. Dariusz Nalepa, director of the transactional banking department at mBank, spoke of Poland's role at the forefront of digital banking innovation. Western lenders make only about 20% of sales online, but for mBank the figure is 86%. He also revealed how mBank addresses competition from nonbank providers: "By screening the market, we can verify what technologies can improve business and then decide whether to cooperate or buy them."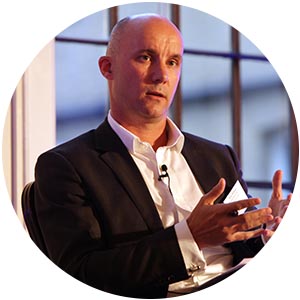 Patrick Saw, senior vice president and head of regional sales at DBS Bank, provided the Asian transactional banking perspective, which he described as the next battleground, with competition from China's big three e-commerce companies—Baidu, Alibaba and Tencent— forcing the pace of innovation. For DBS this has led to a partnership with IBM to provide contextualized and customized wealth advice to high-net-worth individuals, based on artificial intelligence; DBS PayLah! for transferring funds via mobile phones; the iWealth wealth management platform; and virtual account openings for small and medium-size enterprises (SMEs).
Wells Fargo executive vice president and head of wholesale Internet solutions Secil Watson explained how Wells Fargo incorporates client feedback into digital banking platforms to meet corporate digital banking expectations. For users looking to simplify authentication on Wells Fargo's Commercial Electronic Office portal, Watson demonstrated biometric authentication on her smartphone, using the iris or the whites of the eyeball. Once the iris is identified, it is then used to provide access to a user. This combined with user access based on algorithms created from a user's face and/or voice will be available to all CEO Mobile iPhone app users in 2016.
Mayank Mishra, managing director and global head of online banking and connectivity at Citi, identified three drivers of innovation—digitalization, globalization and urbanization. He spoke of the importance of a globally consistent service and of how Citi, through Citi Ventures, is trying to mimic the approach of technology start-ups like Uber and Netflix, which have disrupted, engaged and enhanced the client experience.
Brian Edmondson, global lead for trade and working capital finance and corporate digital channels at Misys, a provider of financial services software, said corporates want a single view across banks and stressed the importance of digital transformation in meeting customer experience and creating sales opportunities.
DATA-DRIVEN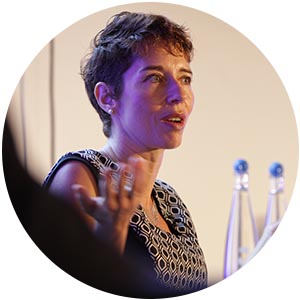 This theme was taken up in the consumer banking panel, as panelists discussed differentiation through data insights. Nick Williams, consumer digital director, Lloyds Bank, revealed the value of a data set of 25 million customers. Lloyds Bank currently boasts 11 million active online users and 1.6 billion sign-ons per year. Typically, online users make 10% to 15% more contact with the bank than face-to-face users—so they represent a great opportunity for banks. By analyzing the spend patterns of customers, Lloyds is able to provide users with bespoke offers.
Williams stressed the importance of using data for the future rather than simply to anayze the past. He also mentioned emotion tests Lloyds research labs are conducting based on eyeball movements, providing a more useful guide as to what customers are looking for than do clicks on an online banking site.
Teresa Siopa, head of digital at Activobank, revealed that with recourse to only 14 branches, the Portuguese bank's customers conduct the majority of activity online, via their mobile or through the bank's call center. As a young digital bank with a digital-savvy customer base, Activobank has made effective use of social networking websites and social media platforms to interact with new and existing customers. For example, Siopa said many Facebook followers had been converted into clients.
Qualitative social media feedback and communication provides data for Activobank's customer relationship management, helping it tailor offers based on current lifestyles. "It helps us understand what customers are doing and where they are on the lifestyle curve," explained Siopa.
BEING SELECTIVE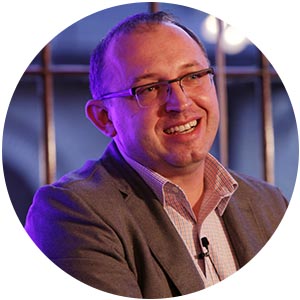 In the final panel—Banks as Incubators—Leda Glyptis, head of BNY Mellon's EMEA innovation center, moderated a discussion between three bankers with very different approaches to digital innovation. Alex Batlin, group CTO, applied innovation, at UBS, strongly advocates banks' entering into collaboration with fintech start-ups. Banks can give the start-up insights on how to scale up, while the bank learns how to create innovative products more nimbly.
Asit Oberoi, group president and COO, YES Bank, explained the importance of the Digital India campaign, whereby government involvement and strategic investments with private equity companies are helping innovate India's ecosystem.
Finally, Michal Panowicz, senior vice president and deputy head of digital banking at Nordea, revealed how the regional Nordic bank was making wholesale changes to transform its core banking business. Over the next five years, Nordea will replace its core legacy banking system so it can deliver new digital solutions at a higher speed than today's. Although not all banks will be in a position to make such a bold move, Panowicz warned those relying on fintech firms to be selective and make sure that each partnership or acquisition fitted their overall transformation policies.
The conference highlighted the routes and options open to banks to drive their own digital destinies. There is no one-size-fits-all strategy for digital banking, but all banks need to actively participate in shaping the future of their banking services.