Foreign Exchange
---
Jump To Section
---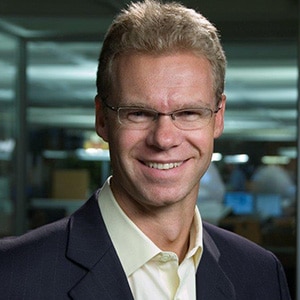 Philip Nel, head of FX trading for Africa at Standard Bank in Johannesburg, anticipates a proliferation of new foreign exchange products in countries across the continent.
Global Finance: Where is Standard Bank innovating in FX in Africa?
Nel: We at Standard are going to be focusing extensively on the African continent. One of our main objectives is to move price-making and risk management of foreign exchange onshore in each of the countries where we have an appropriate presence on the ground. Before we started this initiative in February [2014], if a customer of ours needed a price in the Kenyan shilling, for example, they could have gone to price-makers in any one of four places internal to Standard Bank Group—Johannesburg, London, New York or Nairobi. Unbeknown to one another, all four could have been competing for the same customer's business. Now we are centralizing price-making and routing risk to one center—Nairobi, for example. We will have sales distribution centers across the globe, be it in Johannesburg, London, New York or wherever, but only one source of pricing. The objectives in doing this are to grow the flow business and focus on the expertise that we have in-country and pool the funds that would be centralized from a risk management point of view.
GF: Where do you see the most promising growth opportunities in Africa?
Nel: The advancement of product rollout is very exciting. The potential growth over the next two to five years in this space is going to be immense. For example, the Johannesburg Stock Exchange recently introduced rand-settled African currency futures. We need to be aligned from a process point of view, so that if one of our customers needs to be serviced along these lines, we are able to price the product appropriately.
GF: Is Standard Bank enabling mobile-phone transactions across borders in Africa?
Nel: We absolutely are working on some solutions. There has been a degree of advancement made in that space. And it certainly will involve the exchange of one currency with another, given what the technology will provide.