QIB controls 43.5% of the Islamic banking market share in Qatar and 11.5% of the overall market and says that the long-term growth prospects remain promising.
---
---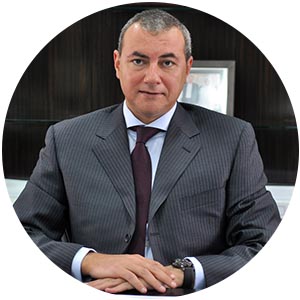 Global Finance: How would you describe the potential for Islamic finance in Qatar?
Bassel Gamal: Islamic finance has become mainstream in Qatar, and the long-term growth prospects remain promising. Recent figures confirm that Islamic assets remain the fastest-growing banking segment. The share of shariah-compliant assets in the local banking sector is now more than a quarter of the total banking assets, at 27.2%, while the share of deposits stood at 30% as of December 2015. Islamic banks now target all segments by competing and acquiring not only shariah-compliant, shariah-sensitive customers but also value-seeking customers who find Islamic products, pricing and offerings comparable to that of conventional banks.
GF: What is QIB's growth strategy? What are its targets?
Gamal: We have built expertise in most sectors and, together with a good understanding of our customer's needs, we have been able to post solid growth rates and to recapture market share during the past three years by offering new products and services, creating efficiencies and synergies across the organization while applying a rigorous and conservative risk management framework. QIB now controls over 43.5% of the Islamic banking market share in Qatar, and 11.5% of the overall market as per the latest figures published by the Qatar Central Bank.
GF: How do you set apart QIB from others in Islamic finance?
Gamal: It is a fact that competition has increased significantly in recent years. Therefore, the bank's management team embarked on a transformation program to build a long-lasting competitive advantage by introducing new products and services, boosting service performance, renovating our key branches, investing in mobile and Internet banking, developing efficiencies and upgrading QIB's risk management framework.
GF: In what way, if any, has the drop in oil prices affected your growth strategies?
Gamal: With regards to the banking sector, Qatar is one of the few countries in the region that managed to maintain its credit ratings, due to its ambitious medium-term infrastructure investment program and its measures to control current expenditures. QIB, along with all local banks operating in Qatar, has adequate profitability, capital and liquidity positions and continues to achieve positive growth despite the challenging economic environment. We expect growth rates to moderate in the near future, but there is no doubt that the Qatari economy will keep on expanding and diversifying in line with the Qatar National Vision 2030—and our bank is in a strong position to benefit from the expected growth.
GF: How do you see Islamic finance fitting into Qatar's ambitions to be a major financial hub?
Gamal: As of today, QIB is offering shariah-compliant banking not only in Qatar but also in the UK, through our wholly owned subsidiary QIB UK, which is catering to the financial needs of high-net-worth individuals, as well as in Sudan, Lebanon and Malaysia through our physical presence and investments in those countries. Moreover, QIB's sukuks are received with strong investor interest across the globe, resulting in significant oversubscriptions of all our issuances in recent years. Last year we also issued the first Basel III & IFSB-compliant Tier 1 perpetual sukuk in the State of Qatar. The perpetual sukuk was issued under the mudaraba (financial partnership) structure, with agreed expected profit for the first six years.