Mary Ann Deignan, co-head of global equity capital markets at Bank of America Merrill Lynch, explains how her firm approaches depositary receipts.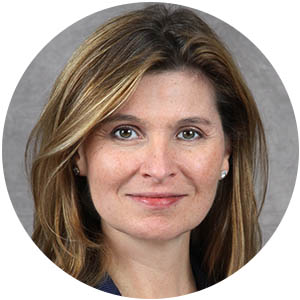 Global Finance: How do depositary receipts fit your capital markets strategy?
Deignan: The depositary receipt is a key product we highlight to provide access to the most liquid US capital markets and thus access to the breadth and depth of the US investor base. The decision to issue depositary receipts can be driven by a desire to match the geography of capital raising to the geography of operations and earnings, as we saw in a few of the larger transactions last year. For others, accessing the most-liquid US markets can help drive larger capital raises. In other cases, most notably in healthcare, the sector expertise of US-sector-dedicated investors and research analysts, coupled with the availability of other listed comparable companies, can help our clients achieve their valuation potential, which may be underappreciated in foreign markets.
GF: Do you reach out to foreign companies to assist them with issuing in the US?
Deignan: BofAML utilizes our foreign capital markets professionals and global investment banking presence in coordination with our US capital markets team to provide the best assistance for foreign clients issuing stock into the US. The key components [of that effort] are coordination, communication and creativity. Our local equity capital markets (ECM) professionals and investment bankers seamlessly coordinate with [their US counterparts], as well as all other advisers, including legal counsel, auditors, stock exchange officials et al.
GF: Currently, how much of your investment banking activities are related to non-US companies' issuing listing in the US? Is it growing?
Deignan: The [number of] non-US companies issuing stock or listing shares in the US tends to fluctuate with overall markets and investor receptivity to foreign exposure. As markets recently rallied to all-time highs, there has been increasing investor receptivity and appetite for foreign issuers with unique and attractive businesses. Over the course of 2012 to 2015, we saw the percentage of our business related to non-US issuers increase from approximately 5% to close to 15% of our business.
Depositary receipt capital raising continues to be an important strategy for global issuers, particularly as they expand their international presence through organic expansion plans and inorganic M&A opportunities. Similarly, for the BofAML ECM team, DR capital raising will continue to be a high priority, given the size of the transactions, as well as the high-profile nature of the global issuers.