Samir Pandiri, executive vice president and CEO of asset servicing at BNY Mellon, explains how regulations and demand for seamless products are driving innovation.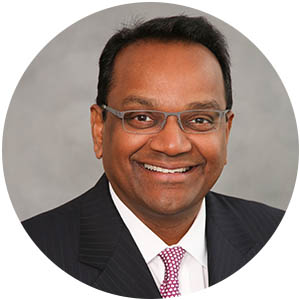 Global Finance: What are the drivers of change in the securities services industry?
Samir Pandiri: Regulation is one channel that is driving change. Clients are really having to think hard about how to deal with regulatory [changes]—Know Your Customer (KYC), bank secrecy laws, the tax harmonization laws—that are kicking in. What the regulators want is to have an open, transparent system so that they know what the service providers are doing and how people are consuming their services. It really is an effort to increase transparency of all of the market participants.
GF: How are regulators driving change?
Pandiri: Almost a quarter of our technology spending is related to regulatory change and regulatory enablement. The challenge is to get everyone on board so we don't have to reinvent the wheel five or six times.
GF: What other impact is technology making on securities services?
Pandiri: Historically, if you were a large service provider, if you had market share, you had barriers to entry [for competitors]. But nowadays, there are lots of different technology avenues and disruptors that can come into any industry, including our industry. Kids who come out of school today want to work for Google or Yahoo. You need to have a different model if you are going to attract talent and bring in people who are really capable. When you develop technologies that are interesting and relevant, you just have a much deeper relationship with your clients.
GF: Do securities services providers need to build up economies of scale? Cut costs?
Pandiri: You just have to become more automated and efficient, and also grow market share. Unless you are one of the top three or five providers, you are not really going to have the scale to compete on a global basis, especially when regulatory change is so intense. People just won't have the capital to invest in the business. That means you have to continue to grow your market share. Believe it or not, there is still lots of share to be had. And by the way, there's lots and lots of consolidation in the industry. So there is an opportunity to continue to grow share.
GF: Is M&A the only growth path in this industry?
Pandiri: You can come at it from a low-price "let me buy market share" strategy. But the more value you can create in the value chain for your clients, the more market share you're going to get. At the end of the day, for clients, whether they are corporate treasurers or CEOs, it is really how we are helping them in other ways that will be important: helping them cope with regulation, giving them the latest technology to get their data, helping them manage their business in a more timely manner, giving them the ability to invest in other products and services, and helping them reconstruct or solidify their business models so they can focus on the things that are really important. And for the things that are not, they can have a partner like BNY to help them.