Corporate giants have been quick to offer new features based upon the latest technologies.
North America Innovators 2018

Financial Innovator

Bank of America

Corporate Innovator

Amazon

Individual Innovator

Greg Fischer
North American innovation is vast and expansive—impossible to even scratch the surface in just two pages. A great nation of innovators is bookended by the inventiveness of Silicon Valley and Hollywood in the West, Wall Street and Madison Avenue in the east. There are well-heeled entrepreneurs such as Chamath Palihapitiya, former VP of user growth at Facebook, who founded venture capital innovator Social Capital in 2011. The firm, an early backer of companies including Slack and Yammer, uses sophisticated data techniques to evaluate investments and coach portfolio companies on growth. There are humble inventions too. Elon Musk alone has generated more innovations than could be explained in two pages.
As digital technology penetrates the culture more deeply, we see innovations built on innovations. Hooked, for example, created a new kind of fiction by sending readers short stories via chat messages—with forced breaks that help build suspense. The app has topped Apple and Android charts and had more than 40 million downloads. Vancouver-based Slack, "making inboxes obsolete," is likewise leveraging chat. Its enterprise app lets employees chat and send files within private servers dedicated to a specific company—and it already sports more than six million daily active users and over $200 million in recurring annual revenue.
Given how much Amazon has evolved since the early days of the dot-com boom, some of its biggest users might not know that it started as a humble online bookstore. Since then, Amazon has devised new ways of working with creators and other vendors, and its Amazon Web Services, initially created for internal purposes, has leveraged to a provide outside vendors a "storefront" on its platform—for a fee, of course. It's now a $13 billion e-commerce infrastructure business.
The company continues to outflank competitors. While companies such as Sears—an innovator of home delivery and catalog retailing it its day—fade into obscurity, Amazon Prime boasts 40 million to 50 million users in the US alone.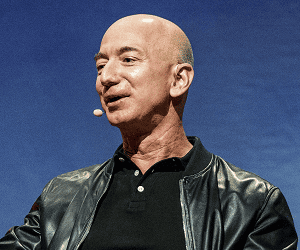 If that weren't enough, the company that revolutionized online retail is now changing the brick-and-mortar operations with Amazon Go. In this new retail experiment, shoppers swipe a code on their phone on their way into the store, take what they like, and pay for it automatically through existing accounts on their way out. Cashiers, lines and registers are gone thanks to voice control, machine learning, cloud computing and Amazon's logistics.
There are certainly similarities between Amazon and other innovators. Consumers want flexibility, convenience, ease-of-use, data connections to clients and even connections to third-party providers, and that's driving companies to adapt. Consumer considerations are also driving some of Bank of America Merrill Lynch's innovations. The bank's Global Transaction Team, for example, has looked at five innovations that are changing relationships with third parties, for example.
One such example is known as Liquidity Express. BofAML was looking for a way to give clients the flexibility to manage long and short positions, even if the client's liquidity needs didn't warrant a traditional notional pooling solution. The innovation enables clients with less-complex liquidity issues to manage short and long balance positions within one bank account. According to BofAML, this "reduces the need to open and maintain multiple accounts, [and] as the balance positions areaggregated within the virtual liquidity structure, there is no need for a separate cash-concentration arrangement and the credit utilization is naturally reduced."
And, of course, much like Amazon and others, BofAML is using artificial intelligence (AI) and incorporating it as part of its customer solutions. A product known as Intelligent Receivables is helping clients reconcile multiple payment channels. By combining AI, machine learning and optical character recognition, clients can improve straight-through reconciliation of incoming payments and post receivables significantly faster than before. Three other innovations from BofAML include an Application Program Interface (API) Gateway, Global Digital Disbursements and Virtual Payables.
Whether the technology is around blockchain, enhanced customer experiences or cybersecurity, the financial sector is trending toward faster, smarter and better systems that use AI and machine learning as the starting point. This is becoming the new normal for all sectors, not just financial services.
North America, it would seem, is at a bit of a crossroads in terms of the innovation game. Large companies are thriving, such as Amazon and BofAML, while others are just getting started. Innovation is no longer exclusive to Silicon Valley or other North American tech hubs. Israel, China and India are producing huge, innovative companies of their own in record time. Competition and the fight for capital will only increase over time.