ANNUAL SURVEY: BEST INTERNET BANKS PART 1
In the first of a two-part series, Global Finance identifies the best online corporate and consumer banks by country and regionally by product or service category.
By Adam Rombel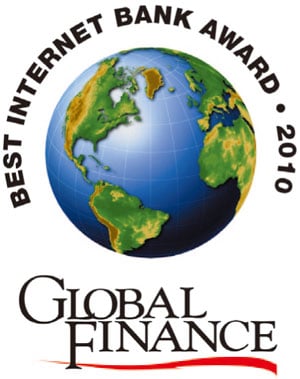 The past few years have certainly been volatile times in the global banking industry. But amid the recession, mortgage loan market debacle, sovereign debt crises and ratcheting up of regulatory regimes, banks have continued to push the envelope with their Internet banking initiatives. More than ever, in fact, banks have had to be nimble to keep up with rapid changes in technologies, customer needs and preferences and changing business models.
Once again, with the help of Infosys Consulting, Global Finance has identified the leading banks that are finding ways to thrive online. The Internet banking stalwarts include Banco Santander, BRE Bank, Citi, HSBC, Lloyds TSB International, Samba Financial Group, Scotiabank, Standard Chartered, Swedbank and Wells Fargo. These banks and other winners are at the forefront of electronic payments, winning new customers in growing markets, fortifying relationships with existing clients, developing mobile banking applications, growing deposits, generating payment and trading revenue, selling multiple product lines and producing cost efficiencies.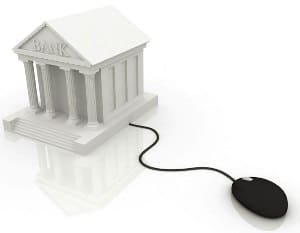 The online banking leaders are accomplishing these goals by providing interactive and self-service capabilities, easy-to-use online services and transaction processing, discounts and reward programs, customized and personalized customer applications, innovative security tools and integrated banking services for easy implementation across markets. "Those banks that have a well-articulated online strategy and greater focus on moving more customers and more end-to-end business to the Internet channel stand out from their competition," says Lars Skari, partner and practice manager, banking and capital markets at Infosys Consulting. "The importance given to customization, personalization and interactive features also distinguishes the winners from others. Finally, the winning banks recognize that Internet initiatives need to continuously evolve," he adds.
In a recent research report, Jacob Jegher, a senior analyst at Celent, wrote: "Banks are constantly on the lookout for competitive differentiators and are attempting to innovate within the confines of their IT budgets." Last year, for example, Citi rolled out its new online banking platform for corporate and institutional clients. CitiDirect BE provides basic and advanced transactional and reporting capabilities, electronic bank account management, advanced analytics and mobile integration features. "CitiDirect BE was designed in partnership with our best clients and best-in-class technology providers, including Microsoft," Francesco Vanni d'Archirafi, CEO of Citi's Global Transaction Services business, says. "We have focused on expanding the array of information, analytics and collaboration tools that enable our clients to improve their treasury processes and interact with us with much greater ease."

Wells Fargo, which has 17.4 million active online customers, won the US country award on both the corporate and consumer sides and several category honors in Global Finance's Best Internet Bank Awards. The bank was lauded for several customer tools, including My Savings Plan, which provides Wells Fargo savings-account customers tools to save toward a goal and automatically monitor their progress. Also, the bank's mobile banking service enables consumers and small business clients to connect to their Wells Fargo accounts through text messaging, a mobile website (wf.com) and downloadable apps for four of the most popular smart phone platforms—Android, BlackBerry, iPhone and iPod touch and Palm.
Swedbank wins analyst plaudits for its bill payment and presentment and e-invoicing services. Its Internet bank processes 40% of the e-invoices in Sweden, according to Celent. Swedbank implemented its B2B e-invoicing service with vendor Tieto, which offers it on demand through a cloud computing approach. As of May 2009, about half of the companies connected to the Swedish Banking B2B infrastructure were customers of Swedbank, Celent says. The bank launched its B2B e-invoicing service in less than a year, the short time frame helping it save on capital expenditures for hardware, software, operational setup and management.
Stay tuned for the second round of the World's Best Internet Banks Awards later this year when we unveil the global winners—by product service or category as well as overall winners.