PNC Bank's head of retail banking and chief customer officer, Karen Larrimer, details how to match customer needs with technology.
---
---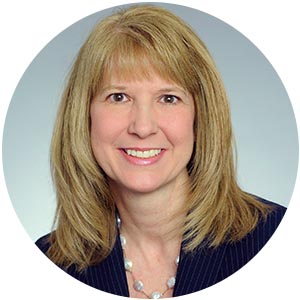 Global Finance: Please tell me how PNC keeps up with innovation in financial services, with some specific examples of new digital products or services.
Karen Larrimer: We listen to our customers and focus our innovation directly on ways to meet their desires and positively impact their financial well-being. We make banking as effortless as possible for our customers. An example of that would be the mobile app that we rolled out last year to make depositing checks even easier. With the new feature, customers simply position their device over a check and the app captures the check image automatically, with no need to focus or tap a button. ATMs are also a major part of our strategy. Already popular with customers to do basic transactions away from the teller line, we are upgrading our ATM network with software and technology that makes it so much more convenient, including offering email receipts and easier-to-follow menu screens. More than half (55%) of our customers now use nonbranch channels, which include online, mobile and ATM, for the majority of their transactions—which is a dramatic increase from 38% just two years ago. And this trend is across all demographics. Not just young people are tech-savvy these days.
Virtual Wallet, our signature retail banking experience, is keeping with the times with a major upgrade this year. Our Pinacle app is a cutting-edge treasury management solution with the tools and resources that allow business owners to initiate account transfers, ACH [Automated Clearing House] batches or wires, manage receivables and disbursements—keeping them informed of their organization's daily cash position, 24/7.
GF: How do you understand customer needs and ensure that services match their expectations?
Larrimer: We ask them. We regularly survey our customers across all lines of business to gauge their satisfaction and loyalty. We survey customers through several channels, including phone, online and in-person focus groups. In 2015, for example, we surveyed approximately 435,000 retail banking customers about their experiences with bank branches, ATMs, online and mobile banking and the customer care center. Results were shared with leaders to refine our approach and enhance the banking experience for all customers. We also test our connection with customers through or focus groups in our iLab, or innovation lab. The approach here is how to best marry technology and human interaction.
GF: Why has PNC decided to focus on mid-market companies?
Larrimer: We have experience in this space. More importantly, PNC is a regional bank that is close to our customers, and we serve them well because we offer exceptional products that one might find on Wall Street. Harris-Williams, our M&A advisory firm, is among the top firms in the country and also has an office in London.