ANNUAL SURVEY: THE WORLD'S BEST SUB-CUSTODIANS
Sub-Custodians Feeling The Heat
Global investing in turbulent times puts the spotlight on local safekeepers.
By Gordon Platt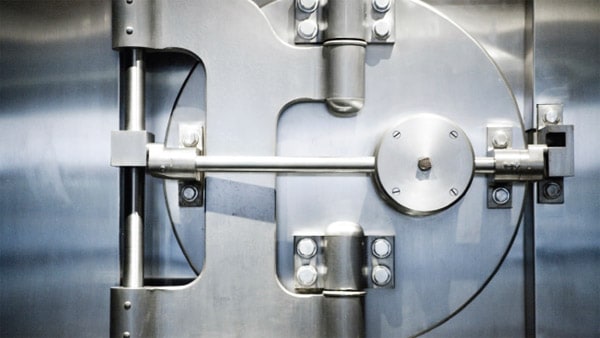 As they seek to reassure investors that their assets in foreign markets are in safe hands in the wake of the global financial crisis and recent heightened volatility in stock and bond markets worldwide, global custodians are putting their sub-custodians under close examination. Increasingly, global custodians are making their own direct connections with local depositories, exchanges and regulators to ensure that legal and compliance requirements are being met. At the same time, they are relying on sub-custodians to assess risks in local markets, keep the information channels open and react quickly to sudden events.
Investors are venturing into overseas markets in growing numbers in search of higher returns, particularly in fast-growing emerging markets. Many of these opportunistic investors are also fleeing these markets at the first signs of trouble. The often-unheralded sub-custodians, working behind the scenes, act as the stage crew for global investing. They keep the entire process running smoothly.
It has been a decade since the US Securities and Exchange Commission published its amended Rule 17f-7, which shifted the burden of monitoring risk in central depositories in emerging markets from fund managers to global custodians. Although the SEC rules do not apply to non-US investors, the standards have been raised for global custodians worldwide. Sub-custodians also are feeling the pressure of more-onerous reporting requirements and are investing heavily in information technology to provide a wider range of information and services to meet the demands of their clients.
In this eighth annual survey of the Best Sub-Custodians, Global Finance selected the institutions that reliably provide the best custody services in nine regions of the world and in 66 countries. Our editors and reporters, with input from expert sources, chose the winners based on a series of objective and subjective criteria that included customer relations, quality of service, competitive pricing, smooth handling of exception items, technology platforms, post-settlement operations, backup systems and knowledge of local regulations and practices.
In picking the winners, we also considered market share, commitment to the business, experience and number of staff, innovation, direct links to depositories, financial soundness and safety, and range of assets serviced.
REGIONAL WINNERS
North America
Citi
Citi's Global Transaction Services division has the largest proprietary custody network in the world, covering 58 markets, with several more likely to be added by the end of the year, according to Lee Waite, global head of direct custody and clearing at Citi. The bank's Web-based products and global standardized processing platform provide a consistently high level of service.
Citi is the leading sub-custodian bank worldwide in terms of assets managed. The bank is also the leading sub-custodian in the US, the world's largest sub-custody market. Its client base ranges from asset managers to broker-dealers and global custodians. In addition to custody and clearing, Citi also offers fund administration, securities financing and agency and trust services.
"We employ the best-qualified people in markets around the world," Waite says. "Those people are well known in local markets." In many emerging markets, the trading infrastructure is still evolving and conditions are changing. "Our people have close relations with securities market regulators, central counterparties and depositories in these countries, and they work with them to develop policies and procedures that work well for global custodians," Waite says.
www.citigroup.com

Western Europe
BNP Paribas
BNP Paribas Securities Services (BP2S) is the leading provider of clearing and custody services on a pan-European basis, with $5.79 trillion of assets under custody at the end of last year. It has a local presence in countries on five continents, and its global custody network covers more than 100 markets. In 2009, the bank completed its global custody operating model, which comprises three time-zone groupings—the US, Europe and Asia—and is accessible from anywhere in the world. BP2S opened or announced new offices in Morocco, Brazil and China in the past 12 months. It also added third-party clearing to its existing services in Hong Kong and introduced derivatives clearing in Singapore and Mumbai.
The global financial crisis has had a significant impact on the sub-custody business, with valuations down sharply and a steep rise in corporate actions, says Patrick Colle, CEO of BP2S. "We have also seen the impact of short-selling bans," he adds. "But probably of more concern to our clients are the hurdles they continue to face across Europe's fragmented marketplace. With new clearinghouses continuing to enter the market and no agreement yet on the best approach to harmonization, there is still a lot of work to do to find the right solution," Colle says. The challenge for BP2S is to meet its clients' needs to overcome these hurdles in an environment where margins continue to be squeezed, he notes.
www.bnpparibas.com

Asia
HSBC
HSBC's sub-custody and clearing business operates in 17 countries in Asia. "We are providing world-class services to global custodians, fund managers and broker-dealers worldwide," says Colin Brooks, global head of sub-custody and clearing at HSBC Securities Services. "HSBC is continuing to invest in the business even though returns are down." Assets under custody and transaction volumes have recovered from the decline in late 2008 and are now at record levels, Brooks says. "Revenues are not back up, however, due to a squeeze on margins and the low level of interest rates on cash balances," he says.
The global financial crisis has resulted in increased emphasis on risk management. "Our clients have always been astute about risk," Brooks says. "Now this has been ratcheted up. We are seeing increased inquiries and are providing a wider range of information from local contacts." HSBC has always been a risk-focused institution, he says: "Internally we are constantly checking and double-checking everything."

Latin America
Citi
Citi is the largest and most-established foreign custodial bank in Latin America, where it covers the eight biggest markets, which account for 97% of the region's market capitalization. Citi entered most of these markets more than 20 years ago, and it works closely with securities market regulators and depositories to improve efficiencies and encourage the use of standard International Securities Identification Numbers. It leads the steering committee in Brazil for the development of a standardized messaging system for all market participants. In Mexico it extended its securities and cash settlement window by three hours to allow for early settlement of certain transactions to benefit clients in European time zones. In Peru, Citi worked with the central securities depository to introduce a new platform to improve the settlement process.
Citi is the leading provider of custody services for foreign investors in the region, with market shares of 85% to 95% in most of the countries where it operates. The bank won all of the major deals for which it bid last year, increasing its lead in customer numbers and revenue generation.
www.citigroup.com
Caribbean
Republic Bank
Republic Bank, based in Port of Spain, Trinidad and Tobago, is one of the largest banks in the Caribbean. It began offering custody services to non-resident investors in 1992. Its Republic Securities subsidiary is a full-service broker on the Trinidad and Tobago Stock Exchange. Another subsidiary, Republic Finance and Merchant Bank (Fincor), offers broker-dealer services on the Eastern Caribbean Stock Exchange. The St. Kitts–based exchange is the first regional securities market in the Western Hemisphere. Trinidad and Tobago is an attractive frontier market mainly because of its oil and gas resources. The twin-island nation is a founding member of the Gas Exporting Countries Forum (GECF). Republic Bank has a network of 40 branches in Trinidad and Tobago and also operates in Barbados, the Dominican Republic, Grenada, Guyana and Saint Lucia. It also has offshore banking operations based in the Cayman Islands and a representative office in Cuba.
www.republictt.com
Central and Eastern Europe
UniCredit
UniCredit's Global Securities Services operates in 14 countries in Central and Eastern Europe (CEE). Milan-based UniCredit offers a group-wide platform for custody and has a 70% market share in Austria, the hub for its CEE operations. Throughout the region, UniCredit's market share averages about 35%, based on assets under custody. It is the number one or number two sub-custodian bank in almost every CEE market it serves. UniCredit is a member of more than 60 markets in the region, giving it considerable influence in lobbying for changes in regulations and market practices that enhance the interests of its global custodian and broker-dealer clients. Although not technically CEE countries, Russia, Ukraine and Kazakhstan are included in UniCredit's regional grouping. Altogether, the bank has more than 5,000 branches in the CEE, giving it the largest institutional network in the region.
www.unicreditgroup.eu
Nordic Countries
SEB
Stockholm-based SEB is the leading provider of sub-custody services in the four countries of the Nordic region: Denmark, Finland, Norway and Sweden. SEB's unified online system delivers consistent high-quality services throughout the Nordic countries. The three Baltic countries (Estonia, Latvia and Lithuania) also can be accessed through a single point of entry. "We offer one product, one system, one legal entity and one overall relationship manager," says Göran Fors, global head of custody services at SEB Merchant Banking.
The next five years will bring some dramatic changes for sub-custody providers in Europe as a result of regulatory initiatives and an evolving settlement and clearing infrastructure, Fors says. "The European Union's 27 member states now have 27 different infrastructures," he says. "The fragmentation of the European market is ending, and the custody revenue pool will be redistributed." Sub-custodians will need to make continued investments to keep up with the changes, Fors says. "There will be some consolidation, and a number of players will exit the business," he predicts.
www.sebgroup.com

Middle East
HSBC
HSBC is one of the most widely represented international banks in the Middle East. The bank's sub-custody and securities clearing business operates in 10 countries in the region. "HSBC is global and consistent, and it offers world-class service in all of the markets where it operates," says Colin Brooks, global head of sub-custody and clearing at HSBC Securities Services. "Whether a client uses our services in Japan or in Palestine, the feel is the same, even though the markets represent different ends of the spectrum." It is the ability to deliver excellence over a prolonged period that sets HSBC apart from its peers, he says.
"It is essential to have strong teams on the ground in each country where we offer sub-custody services, and we transfer best practices to all of the branches in the network," Brooks says. There is a huge effort under way by exchanges and clearing operators in the Middle East to upgrade their systems to be ready for a big rise in trading volumes, he says. "During the last oil boom, there was a surge in trading, and the exchanges hadn't kept pace with growing interest from overseas investors," Brooks explains. The infrastructure is being put in place to cope with the next surge in trading volume.
www.hsbc.com
Africa
Standard Bank
Standard Bank settles 40% of all securities transactions processed through South Africa's central securities depository for listed securities. The bank's strategic alliance with BNY Mellon and its widespread presence in sub-Saharan Africa enable it to provide custodial and securities services around the clock. Standard Bank is the largest sub-custodian in Africa, with assets under custody of more than $300 billion. It introduced sub-custody services in Mauritius in July 2008 in response to growing interest from foreign investors. Standard Bank's regional custody service provides clients with a single point of entry into the 12 markets it covers. A central relationship manager and a support team are based in Johannesburg.
www.standardbank.com
| | |
| --- | --- |
| Argentina: | Citi |
| Australia | HSBC |
| Austria | UniCredit |
| Bahrain | HSBC |
| Belgium | ING |
| Canada | CIBC Mellon |
| Chile | Banco de Chile |
| China | Industrial and Commercial Bank of China (ICBC) |
| Colombia | Citi |
| Croatia | Zagrebacka Banka |
| Cyprus | Citi |
| Czech Republic | CSOB |
| Denmark | Danske Bank |
| Egypt | Commercial International Bank (CIB) |
| Finland | Nordea |
| France | BNP Paribas |
| Georgia | Bank of Georgia |
| Germany | Deutsche Bank |
| Greece | Eurobank EFG |
| Hong Kong | HSBC |
| Hungary | ING |
| Iceland | Íslandsbanki |
| India | Deutsche Bank |
| Indonesia | Standard Chartered Bank |
| Ireland | HSBC |
| Israel | Mizrahi Tefahot |
| Italy | Intesa Sanpaolo |
| Japan | Sumitomo Mitsui Banking |
| Jordan | HSBC |
| Kazakhstan | HSBC |
| Kuwait | HSBC |
| Lebanon | HSBC |
| Luxembourg | KBL European Private Bankers |
| Malaysia | Citi |
| Mexico | Banamex |
| Netherlands | BNP Paribas |
| New Zealand | HSBC |
| Nigeria | Stanbic IBTC Bank |
| Norway | Nordea |
| Oman | HSBC |
| Peru | Citi |
| Philippines | HSBC |
| Poland | ING |
| Portugal | Banco Espirito Santo (BES) |
| Qatar | HSBC |
| Russia | VTB Bank |
| Saudi Arabia | SABB |
| Singapore | DBS |
| Slovakia | ING |
| South Africa | Nedbank |
| South Korea | HSBC |
| Spain | Santander |
| Sri Lanka | Citi |
| Sweden | SEB |
| Switzerland | Credit Suisse |
| Taiwan | Standard Chartered Bank |
| Thailand | Bangkok Bank |
| Turkey | Deutsche Bank |
| UAE | HSBC |
| Ukraine | Raiffeisen Bank Aval |
| United Kingdom | HSBC |
| United States | Citi |
| Uruguay | Itaú Unibanco Banco Múltiplo |
| Venezuela | Citi |
| Vietnam | HSBC |