UniCredit executives Gianfranco Bisagni and Niccolò Ubertalli point to several positive trends that are pumping up the bank's profits in Central and Eastern Europe.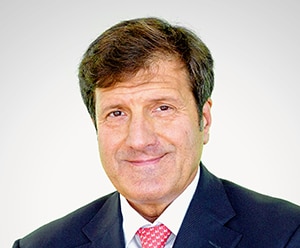 Global Finance: What were the main drivers behind UniCredit's improved performance in the CEE in 2018?
Gianfranco Bisagni: With 1,663 branches in 11 markets—namely, Bosnia & Herze-govina, Bulgaria, Croatia, Czech Republic, Hungary, Romania, Russia, Slovakia, Slovenia, Serbia and Turkey—UniCredit's banking network in CEE is a primary contributor to the Group's overall performance. Mainly present in the EU, which accounts for 63% of all CEE assets, our CEE subsidiaries are significant players in their respective countries—ranking in the top five in most instances.
In 2018, net profit came in at €1.7 billion ($1.9 billion), the best result so far for the CEE division. This was made possible through strong co-operation across all CEE countries, most notably Czech Republic & Slovakia, Bulgaria, Hungary and Croatia. Profits in Czech Republic, Slovakia, Croatia, Serbia and Romania rose into the double digits during 2018. In many ways, this performance is driven by all profit and loss (P&L) lines, and a very favorable environment in terms of the cost of risk.
These successes are evident in the figures. In CEE, revenues were up 6.3% year-on-year (YoY), thanks to strong commercial dynamics. Net interest income also rose, by 6.6% YoY, as a result of increased loan volumes. Gross new loan production was €22.4 billion—up by an impressive 22.9% YoY. Meanwhile, costs remained under control, with the cost-to-income ratio down to 36.7%—one of the lowest in the region among international peers.
On the risk-management side, loan loss provisions were down 18.9% YoY, with the gross non-performing exposure ratio improved by 6.4%. This exceptional top- and bottom-line performance led to return on allocated capital of 15.7%, a 1.9% improvement YoY.
Benefiting from both scale and the Group's international platform, UniCredit remains the largest lender in CEE—having lent €65.3 billion as of December 2018. With sound growth in the past five years, UniCredit now has an 11.6% market share of CEE region lending.
Remaining a simple, successful pan-European commercial bank with a fully plugged-in CIB, our "One Bank, One UniCredit" initiative will continue to thrive, so long as we continue to place great importance in diversification and maintain our resilient performance throughout the cycle.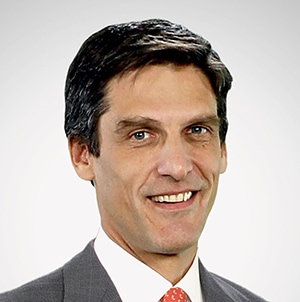 GF: How much does greater penetration in the CEE of mobile technology, including new apps and products contribute to performance?
Niccolò Ubertalli: The CEE region is a very attractive market in terms of digitization. As such, we are currently working to develop market-leading innovations in technology that will serve to improve our customer experience.
Indeed, the common requirements of clients—namely, speed, efficiency and a modern service—can all be addressed by digitization. One of the most effective offerings that meets these requirements is mobile-banking services. At the end of 2018, mobile-banking users' penetration had increased to 40.5%—a positive step toward our target of 47% by 2019. Already proving highly successful, mobile banking is also benefiting our colleagues in CEE. Since mobile clients' engagement is typically higher than any other point of contact—averaging around one log-in per working day—there is more opportunity to offer new products and services, all of which can be customized using the extra data provided on customer behavior.
Other transformational programs have been launched, resulting in the strong growth of CEE's digital customer base. For example, we recently entered into a significant partnership with Meniga, a global leader in personal-finance management. This deal, announced in June 2018, has served to improve the Group's customer experience, with new services due to become available first in Serbia.
What's more, in Hungary, UniCredit was the first bank to sign an agreement with Alipay, making China's most widespread mobile-payment method available to Chinese visitors coming to Hungary. Croatia, for its part, entered into a partnership between Hrvatski Telekom and Zagrebakabanka, providing and distributing an innovative digital-banking service known as Telecom Banking, which can be accessed via an easy-to-use mobile application.