REIGNING SUPREME
By Kathryn Tully
Global Finance evaluates the Best of the Best Subcustodians in The Winners' Circle: An ongoing look at the top awards winners over the magazine's 25-year history, launched as part of our 25th Anniversary in 2012.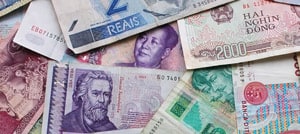 Since 2003, Global Finance has given awards to the best subcustodians around the world, based on a range of objective and subjective criteria that includes customer relations, market share, the range of assets serviced, quality of service, competitive pricing, post-settlement operations, backup systems, direct links to depositories, financial soundness and safety, technology platforms and knowledge of local regulations and practices.
Among the regional awards, BNY Mellon comes out top in North America with three wins, not surprising given it is the world's largest custodian, with over $27 trillion in assets under management, and has the largest global network of subcustodians.
BNP Paribas is the undisputed overall winner in Western Europe, where it is the dominant provider of clearing, settlement, custody and back-office securities services, and consequently has come out on top of our ranking for nine years in a row.
Citi is the leader in Latin America with nine straight wins, where it has the biggest proprietary custody network in the region, while Standard Bank and Nedbank tie for the overall winning position in Africa. UniCredit leads the pack in Central and Eastern Europe with five wins, while SEB has placed first most often in the Nordic Region, also with five wins.
HSBC wins in Asia with five first places, closely followed by Standard Chartered. HSBC has also dominated its competitors since 2003 in the Middle East and the Caribbean.
The regional awards for subcustody do not capture the predominance of HSBC among Global Finance 's 71 country awards. Since 2003 the bank has been a country winner 108 times, while Citi has won 44 times and BNP Paribas 20 times. HSBC has also come top the most times in 18 countries across the globe, from Australia to Ireland, over the past nine years.
HSBC's subcustody and clearing network now covers 40 markets across Asia Pacific, MENA, Europe and Latin America, and it is expanding into even more markets, particularly in Asia Pacific and Latin America.
North America

Bermuda

Bank of Bermuda
Canada
CIBC Mellon
Mexico
Banamex
US
Bank of New York Mellon
Western Europe
Austria
UniCredit
Belgium
KBC Securities / BNP Paribas / ING
Denmark
Danske Bank
Finland
Nordea
France
BNP Paribas
Germany
Deutsche Bank
Iceland
Islandsbanki
Ireland
HSBC
Italy
Intesa Sanpaolo
Luxembourg
KBL European Private Bankers
Netherlands
BNP Paribas
Norway
Nordea
Portugal
BES
Spain
Santander
Sweden
SEB
Switzerland
Credit Suisse
UK
HSBC
Asia
Armenia
Prometey Group
Australia
HSBC
China
ICBC
Georgia
Bank of Georgia
Hong Kong
HSBC
India
Deutsche Bank / Standard Chartered / HSBC
Indonesia
HSBC
Japan
Sumitomo Mitsui Banking
Kazakhstan
HSBC
Malaysia
HSBC
New Zealand
HSBC
Philippines
HSBC
Singapore
DBS Group
South Korea
HSBC
Sri Lanka
Citi
Taiwan
HSBC
Thailand
Bangkok Bank
Vietnam
HSBC
South America
Argentina
Citi
Brazil
Citi
Chile
Citi
Colombia
Citi
Paraguay
Itaú Paraguay
Peru
Citi
Uruguay
Itaú Unibanco
Venezuela
Citi
Central & Eastern Europe
Croatia
Zagrebacka Banka
Cyprus
Citi / Marfin Laiki Bank
Czech Republic
CSOB
Greece
Eurobank EFG
Hungary
UniCredit
Poland
UniCredit
Romania
ING
Russia
ING
Slovakia
ING / CSOB
Turkey
Garanti Bank
Ukraine
RZB
Middle East
Bahrain
HSBC
Egypt
CIB
Israel
Bank Hapoalim
Jordan
HSBC
Kuwait
HSBC
Lebanon
HSBC
Oman
HSBC
Qatar
HSBC
Saudi Arabia
SABB
UAE
HSBC
Africa
Nigeria
Stanbic IBTC Bank
South Africa
Nedbank
| | | |
| --- | --- | --- |
| REGION | WINNER | RUNNER UP |
| North America | Bank of New York Mellon | Citi |
| Western Europe | BNP Paribas | n/a |
| CEE | UniCredit | RBI |
| Latin America | Citi | n/a |
| Nordic Countries | SEB | n/a |
| Asia | HSBC | Standard Chartered |
| Middle East | HSBC | Standard Chartered |
| Africa | Nedbank / Standard Bank | Standard Chartered |
| Caribbean | HSBC | Republic Bank |