Istanbul, October 6th, 2009

– Global Finance magazine hosted its thirteenth annual Best Bank Awards ceremony on October 6th, 2009, in Istanbul (Turkey), at the same time as the Annual Meetings of the IMF and World Bank. More than 200 bank CEOs and senior financial officers and central bankers attended the Ceremony. It will be open to journalists.
Global Finance – a monthly magazine founded in 1987 – has a long tradition in recognizing the best financial institutions in the world and its awards have become a recognized and trusted standard of excellence in finance.
Global Finance this year has identified the best banks in 123 countries, as well as the best banks globally in 11 key banking categories.
In selecting this years winners, Global Finances editorial team considered objective and subjective factors. Objective criteria included growth in assets, profitability, geographic reach, strategic relationships, new business development and product innovation. Subjective criteria included the opinions of equity and credit-rating analysts, banking consultants and others in the industry, as well as corporate financial executives. The winners are not always the biggest banks but, rather, the best banks – those with the qualities that corporations should look for when choosing a bank.
A year after the failure of some major financial institutions, companies and investors are looking for assurance of their banks credit-worthiness, said Joseph Giarraputo publisher of Global Finance. But also, more than ever, they are demanding superior competence. Hopefully, these lists will help them find the most competent financial partners.
For editorial information please contact:
Dan Keeler, Editor, phone: +1 212 447 7900 ext 232, email:

dan@gfmag.com

Global Finance announces the "WORLD'S BEST BANKS 2009"

See the coverage on BNN Canada: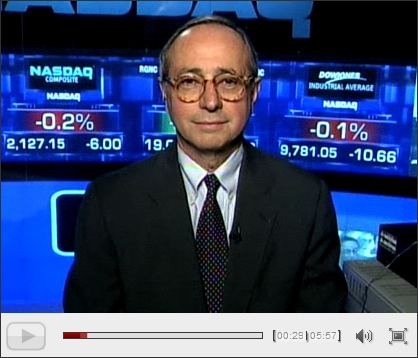 See also the coverage on CNBC.com



GLOBAL


JPMorgan Chase



Corporate



HSBC



Consumer



Credit Suisse



Private



Standard Chartered



Emerging Markets



State Street Global Advisors



Asset Management



The Bank of New York Mellon



Custody



J.P. Morgan



Investment Bank



Citi



Cash Management



BNP Paribas



Trade Finance



Deutsche


Bank



Foreign Exchange



HSBC



Sub-Custody



NORTH AMERICA


Butterfield Bank



Bermuda



Scotiabank



Canada



JPMorgan Chase



United States



EUROPE


International Commercial Bank



Albania



Bank Austria



Austria



Belarusbank



Belarus



KBC



Belgium



Raiffeisen Bank Bosna i Hercegovina



Bosnia & Herzegovina



Raiffeisenbank Bulgaria



Bulgaria



Privredna Banka Zagreb



Croatia



Bank of Cyprus



Cyprus



Raiffeisenbank



Czech Republic



Danske Bank



Denmark



Swedbank



Estonia



Pohjola Bank



Finland



BNP Paribas



France



Commerzbank



Germany



EFG Eurobank



Greece



OTP



Hungary



Intesa Sanpaolo


Italy


Aizkraukles Banka



Latvia



Swedbank



Lithuania



Banque et Caisse dEpargne de lEtat



Luxembourg



Komercijalna Banka



Macedonia



HSBC Bank Malta



Malta





Moldova Agroindbank



Moldova



Rabobank



Netherlands



DnB NOR



Norway



Bank Pekao



Poland



Banco Esprito Santo



Portugal



BRD-Groupe Socit Gnrale



Romania



VTB



Russia



Raiffeisen Banka



Serbia



Tatra Banka



Slovakia



Nova Ljubljanska Banka



Slovenia



Santander



Spain



Handelsbanken



Sweden



Credit Suisse



Switzerland



Akbank



Turkey



UkrSibbank



Ukraine



HSBC



United Kingdom



ASIA


HSBC Armenia



Armenia



Commonwealth Bank of Australia



Australia



International Bank of Azerbaijan



Azerbaijan



Janata Bank



Bangladesh



ICBC



China



Bank of Georgia



Georgia



HSBC



Hong Kong



HDFC Bank



India



PT Bank Central Asia



Indonesia



Resona Holdings



Japan



Kazkommertsbank



Kazakhstan



AsiaUniversalBank (AUB)



Kyrgyz Republic



ICBC Macau



Macau



Public Bank Berhad



Malaysia



Khan Bank



Mongolia



Habib Bank



Pakistan



Bank of the Philippine Islands



Philippines



United Overseas Bank



Singapore



Shinhan Bank



South Korea



Commercial Bank of Ceylon



Sri Lanka



Chinatrust Commercial Bank



Taiwan



Siam Commercial Bank (SCB)



Thailand



Credit-Standard Bank



Uzbekistan



Asia Commercial Bank



Vietnam



LATIN AMERICA


Banco Macro



Argentina



FirstCaribbean International



Barbados



Belize Bank



Belize



Banco de Crdito de Bolivia



Bolivia



Ita-Unibanco



Brazil



Banco Santander Chile



Chile



Bancolombia



Colombia



Scotiabank Costa Rica



Costa Rica



Banco Popular Dominicano



Dominican Republic



Banco Pichincha



Ecuador



Banco Agrcola



El Salvador



Banco


Agromercantil



Guatemala



Banco Atlntida



Honduras



Scotiabank Jamaica



Jamaica



Banamex



Mexico



Banco General



Panama



Interbanco



Paraguay



BBVA Banco Continental



Peru



Banco Santander Puerto Rico



Puerto Rico



Republic Bank



Trinidad & Tobago



Banco Santander Uruguay



Uruguay



BBVA Banco Provincial



Venezuela



MIDDLE EAST


Ahli United Bank



Bahrain



Commercial International Bank (CIB)



Egypt



Parsian Bank



Iran



Commercial Bank of Iraq



Iraq



Mizrahi Tefahot



Israel



Arab Bank



Jordan



National Bank of Kuwait



Kuwait



BLOM Bank



Lebanon



BankMuscat



Oman



Qatar National Bank



Qatar



Samba Financial Group



Saudi Arabia



Bank Audi Syria



Syria



Emirates NBD



United Arab Emirates



Arab Bank Yemen



Yemen



AFRICA


Arab Banking Corporation Algeria



Algeria



BES Angola



Angola



Standard Chartered Bank Botswana



Botswana



Ecobank Cte dIvoire



Cte dIvoire



Nib International Bank



Ethiopia



Trust Bank



Gambia



Ghana Commercial Bank



Ghana



International Commercial Bank



Guinea



Barclays Bank of Kenya



Kenya



Wahda Bank



Libya



Mauritius Commercial Bank



Mauritius



Attijariwafa Bank



Morocco



Standard Bank Namibia



Namibia



FirstBank



Nigeria



Banque Commerciale du Rwanda



Rwanda



Ecobank Senegal



Senegal



Standard Bank



South Africa



Al Salam Bank Sudan



Sudan



Ecobank



Togo



Banque de Tunisie



Tunisia



Stanbic Bank Uganda



Uganda



Standard Chartered Bank Zambia



Zambia