In the face of slack commodity prices, slow economic growth and rising credit risks, banks will be cautious.
Banks in Africa produced high returns when commodities were booming, but the industry has had more risks and fewer rewards lately. Economic growth in sub-Saharan Africa for 2016 slowed to its lowest rate in 20 years; although a modest cyclical recovery could boost real GDP growth to around 2.8% this year, according to the International Monetary Fund.
The slow economic growth in much of Africa in recent years has produced an increase in nonperforming loans and weakened the banking industry in some countries. Ill-advised foreign-exchange policies have eroded reserves and crimped trade. Until the continent's economic growth recovers, banks are unlikely to have the appetite to boost lending.
Rising credit risk is a major concern, according to a report by Moody's Investors Service, but the outlook for the African banking sector is stable. Most banks have resilient earnings, high capital buffers and ample local-currency funding. On the other side of the balance are high asset risks and a challenging operating environment in some countries, particularly those that lack economic diversification, Moody's says.
Among the banks most likely to benefit from renewed growth in Africa is Standard Bank. The South African bank has made great strides since the early 1990s in building a sophisticated franchise on the continent outside of its home base in southern Africa. Standard Bank, our regional winner, is now active in 20 African countries and is by far the continent's biggest bank by assets.
Under its Stanbic Bank brand, the company was awarded a full banking license in Côte d'Ivoire last year. It has identified francophone West Africa as a key growth opportunity, due to the economic integration and stability offered by the West African Economic and Monetary Union, whose eight member nations use the CFA franc, which is pegged to the euro.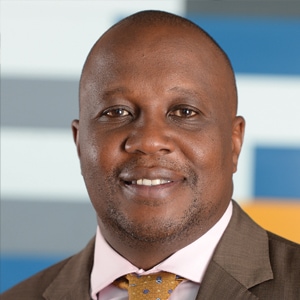 In South Africa, Standard Bank boosted net interest income last year, with an assist from two rate increases by the Reserve Bank. In addition, loan impairments were flat, as lower charges in South Africa offset higher nonperforming loans elsewhere in Africa.
In neighboring Namibia, Standard Bank Namibia (SBN) maintained its credit-loss ratio at 0.5%, despite a major slowdown in the economy. SBN Holdings' group profit rose by 3%, while loans and advances rose 12%.
Stanbic Bank Botswana facilitates cross-border transactions and is one of the largest suppliers of foreign exchange to the landlocked country. Leina Gabaraane, CEO, says, "This [Best Bank] accolade is a symbol, recognition and appreciation of the work we do in Botswana, and confirms our commitment to providing relevant and quality financial services."
Standard Bank Malawi introduced digital banking platforms and is helping to finance the newly developed mining sector. Andrew Mashanda, CEO of Standard Bank Malawi, says: "Despite tough macroeconomic conditions, we have continued to grow our market share in the key sectors of the economy. Standard Bank has remained resilient in spite of high interest rates and inflation in Malawi."
Standard Bank Mauritius is a strategic partner for investors who use the nation in the Indian Ocean as a platform to enter Africa. Mauritius has a pro-business environment and a well-regulated banking sector.
Ecobank's pan-African platform, with 1,268 branches in 36 African countries, is the biggest of any bank. At the same time, Ecobank reaches deep into the roots of the economies where it operates, winning seven country awards. In Togo and Burkina Faso, for example, it provides loans to cotton growers, small and medium enterprises and microfinance institutions. The bank offers mobile banking in many African countries through an arrangement with telecom Orange. Ecobank Cameroon offers a mobile wallet that has made banking more inclusive and simplified the electronic transfer of money. This combination of breadth with depth earned the bank wins in several countries, including Benin and Mali.
"We have a strong corporate culture that combines innovation with talented employees and allows us to offer a quality of service that guarantees our success," says Cheick Travaly, managing director at Ecobank Burkina Faso. "To maintain our lead, we are digitizing our services to offer our clients greater flexibility in their daily operations."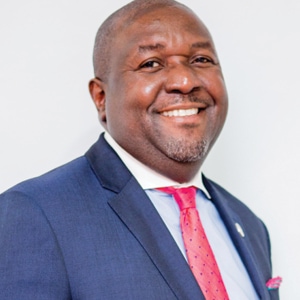 In Cameroon, Moustapha Fall, managing director there, says the bank's 23% rise in earnings in 2016 was the result of an improvement in customer service. "Our strategy is built on meeting the needs of our customers and giving them a wide choice of products and services," Fall says. The bank will continue to focus on digital banking and the competitive advantage of the Ecobank network, he adds.
Ecobank is Best Bank in Gambia in recognition of a decade of innovation in banking in the country. Most recently, Ecobank Gambia introduced Mobile App Banking and Xpress Account to make banking transactions fast and easy. It also offers OMNI, an Internet banking platform for corporations.
"Our focus is on diversifying our revenue streams in order to build a sustainable business," says Josephine Anan-Ankomah, managing director at Ecobank Gambia. "We will continue to focus on this, as we strive to be the dominant bank in Gambia."
Ugandan banks were hit by a record surge in nonperforming loans last year, as the country's economy felt the effect of a prolonged drought and fighting in neighboring South Sudan. Ecobank Uganda took advantage of the country's high interest rates to boost net interest income, helping to offset losses on bad debt.
"As a bank that started its operations in 2008, Ecobank Uganda continues to contribute toward the deepening of Uganda's financial sector," says Clement Dodoo, managing director. "Our main pillar is excellent customer service. We seek to serve our customers in the best way we can."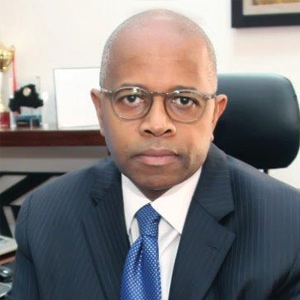 Societe Generale also has a pan-African banking operation, with a presence in 18 countries. The French bank's international retail banking and financial services operations posted a 50% increase in earnings last year, helped by improving results at its banking networks in Africa.
Despite Algeria's stagnant economy, Societe Generale Algeria has continued to expand. The bank opened its 87th branch last year and strengthened its position as Algeria's leading private bank. Eric Wormser, chairman of the management board, says, "This award clearly demonstrates the strength of our strategy, the high quality standards on products and services, and our willingness to keep investing in Algeria to the benefit of our clients."
Societe Generale de Banques en Côte d'Ivoire (SGBCI) has a leading banking-market share in one of Africa's best-performing economies. The real GDP of this West African nation has grown by 9% in each of the past four years. SGBCI has an extensive presence in the country, with a network of 68 branches and a return on equity of 18.3%.
"Beyond the figures, we aimed to reaffirm our identity as a professional, useful and customer-centric bank," says Hubert de Saint Jean, CEO of SGBCI. "We have made it a point of honor to build and improve customer satisfaction."
Societe Generale de Banques en Guinee won due to its strong support for business—including the mining industry, which contributes 95% of Guinea's export earnings. Based in the capital, Conakry, SG has 21 branches. Marc Leguevaques, CEO, says, "This distinction confirms the achievement of one of our strategic objectives: to be the reference bank for business in Guinea."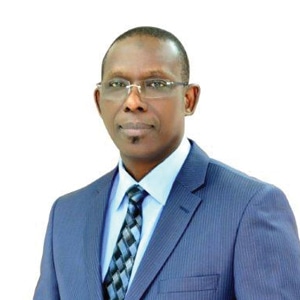 Societe Generale de Banques au Senegal won Best Bank in that country in recognition of its promotion of financial inclusion and its wide involvement in the local economy. "This distinction is a testimony to our commitment to serve and delight our customers continuously," says Georges Wega, CEO. Last July, the Societe Generale group acquired a stake in TagPay, a French fintech specialized in mobile digital banking. The solution works on basic mobile phones widely used in emerging markets.
Bank of Africa Group has operations in 18 sub-Saharan African countries, plus a network in France. It won Best Bank in Madagascar for 2017 due to its strong balance sheet and rising deposits.
Bank of Africa Group is majority owned by BMCE Bank in Morocco. Bank of Africa Madagascar has 88 branches and two business centers, giving it a market share of about 33%. The group's return on equity was 13.8% in 2015, despite an increase in equity of 25% due to a capital increase.
Attijariwafa Bank, which is 48% owned by the Moroccan royal family holding company SNI, is Best Bank in Morocco. The Casablanca-based bank's earnings rose 5.7% last year, and its assets rose 4.3%. Its nonperforming loan ratio held steady at 7.1%. Attijariwafa offers both banking and insurance products.
Not only is Attijariwafa Bank the leading bank in Morocco, but it also has an African network encompassing 15 countries. Last year, Attijariwafa Bank purchased the Egyptian operations of Barclays (comprising 56 branches) and a 76% stake in Cogebanque Rwanda.
Barclays Bank Zambia is recognized for its innovative banking solutions. The bank also plays an important role in supporting public- and private-sector initiatives to develop the Zambian economy. While Barclays, based in the UK, is cutting back its African presence, Barclays Bank Zambia could remain as a sound and profitable business unit. The bank has been operating in the country for 100 years and is well capitalized.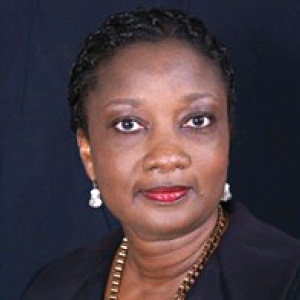 Nigeria and Angola, Africa's largest oil-producing countries, have been hit hard by low energy prices and a shortage of foreign exchange. First Bank of Nigeria, that country's largest bank, has continued to grow its assets despite the fact that Nigeria's economy contracted in 2016 for the first time in 25 years. First Bank reported a 22.4% decline in earnings for the first nine months of 2016 compared with the same period a year earlier. The bank's deposits rose by 6.4%, while net loans rose 15.9%.
First Bank has 758 branches and agencies and has operated in Nigeria since 1894. Tight foreign-exchange liquidity and militant attacks on Nigeria's oil infrastructure are stalling the nation's economic recovery efforts.
Newly formed Banco Millennium Atlantico is the Best Bank in Angola for 2017. The Angolan authorities last year approved the merger of Banco Millennium Angola and Banco Privado Atlantico, the country's fifth- and sixth-largest lenders. The result, this combined institution, is Angola's second-largest privately held lender, with a market share of 11%. The merger is expected to strengthen the bank's capacity to expand in Angola.
Zenith Bank, a major Nigerian bank, has remained profitable in a harsh operating environment; and its subsidiary is Best Bank in Sierra Leone. Zenith Bank also has subsidiaries in Ghana and Gambia. The Lagos-based parent company reported a 22.7% rise in earnings in 2016, and a return on equity of 20%. Loans and advances grew by 16%, mainly due to the devaluation of the Nigerian naira.
Elsewhere in West Africa, GCB Bank is Best Bank in Ghana, reflecting its strong financials and its extensive local retail franchise, which provides a stable base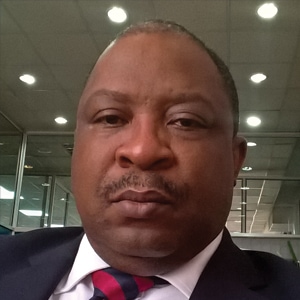 for funding. GCB Bank has 161 branches and an equity-to-assets ratio of 19%. The main concern is a high level of nonperforming loans, at 13.7%.
Growth in Ghana's commodity-dependent economy slowed to 3.5% last year, but oil and gas production is set to expand. Meanwhile, GCB Bank has developed an automated scoring system to allow for more-efficient lending decisions for small and medium enterprises.
East Africa is home to some of the continent's fastest-growing economies, such as Tanzania and Kenya. CRDB Bank, the leading bank in Tanzania, is the former Cooperative Rural Development Bank, with some 250 branches. It became the first bank in the country to receive a credit rating, when Moody's assigned it a B1 rating with a stable outlook last August.
CRDB Bank received a $120 million loan in November from the African Development Bank to finance infrastructure (mainly power and transport) and small- and medium-enterprise projects in Tanzania. Economic growth in the country surpassed 7% annually in recent years, due to government investment in infrastructure.
Equity Bank is Best Bank in Kenya, where real GDP is expected to grow about 6% this year and in 2018. The bank's deposits rose by 11% last year, as a result of the adoption of new delivery channels, including mobile banking under its Equitel and Eazzy Banking apps, as well as the growth of agency banking.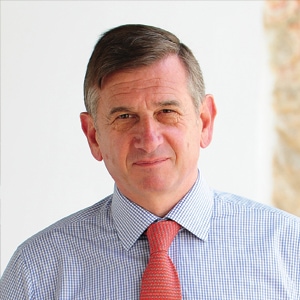 Kenya's banking sector has been restrained, however, by interest-cap regulations. Some banks are closing branches and reducing credit to the private sector. James Mwangi, CEO and managing director, says, "Equity Group is well positioned to weather shocks from the environment, as reflected in the group's liquid and well-capitalized balance sheet." The bank's capital adequacy ratio is over 19%.
Nairobi-based I&M Bank has operations in Kenya, Mauritius and Tanzania, as well as Rwanda. The group posted a 9% growth in earnings in 2016 and a 10.3% rise in assets.
Robin Bairstow, managing director of I&M Bank Rwanda, says, "Good governance and clear strategic business-development policies have been drivers of the bank's success, along with a focus on customer service delivered by some of the best talent in the market." He adds that the bank invested significantly last year in bankwide customer-service training.
I&M Bank Rwanda had a return on equity of 22% in 2016, the highest in the country. The government's initial public offering of a 19.8% stake in the bank in February 2017 was a success. Proceeds will be used to build a second airport near Kigali, the capital.
Commercial Bank of Ethiopia (CBE) is Best Bank in Ethiopia because of its strong market share in a fast-growing economy. CBE increased its banking clout in 2016 through its merger with Construction and Business Bank of Ethiopia, another government-owned bank.
CBE has more than 1,160 branches and 67% of the country's bank deposits. In September 2016, CBE and HomeSend announced a new mobile remittance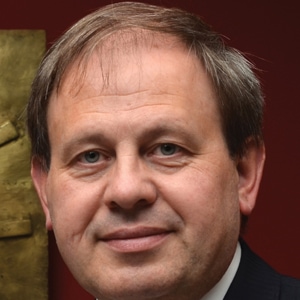 service in conjunction with Mastercard. The service will allow more than 100 million Ethiopians to send funds directly to any mobile number in the country.
State-led investment in infrastructure is expected to keep the Ethiopian economy growing rapidly, with 17 new industrial parks planned. However, the agriculture sector has been hit by persistent drought.
In the Horn of Africa, Bank for Trade and Industry—Red Sea (BCIMR, according to its French initials) is winner of the Best Bank in Djibouti award. Despite a drop in earnings in 2015 (latest available), BCIMR had stable net banking income and had lowered its operating expenses. The bank's operating income rose 16.3%. BCIMR is a 51%-owned subsidiary of BRED Banque Populaire of France.
BCIMR has a market share of 44% of deposits and 51% of loans in Djibouti. The country is strategically located, with a deepwater port at the convergence of the Red Sea and the Gulf of Aden. Trade with Ethiopia is growing with the opening of a new railway line to Addis Ababa.
Elsewhere in East Africa, Millennium bim won Best Bank in Mozambique for the eighth consecutive year. The bank's earnings rose 34% in 2016, and its assets increased by 15%, extending a long winning streak.
"The bank's success is recognized and evaluated through its fiscal year's final figures, and also through the consistency shown throughout the years of work," says Jose Reino da Costa, vice chairman and CEO of Millennium bim. "This international recognition strengthens the bank's commitment and responsibility toward the financial and economic development of Mozambique and emphasizes its contribution to the spread of banking services in the country."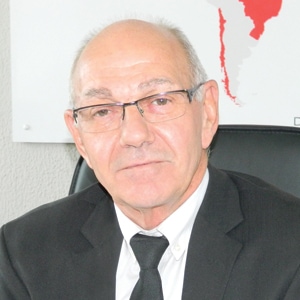 Majority-owned by Portugal's Millennium bcp, the bank has 176 branches in Mozambique, as well as more than 1,800 point-of-sale terminals. To reach all of the country's rural regions, Millennium bim uses agents at commercial establishments equipped with POS terminals to offer banking transactions.
Kinshasa-based Rawbank is the Best Bank in DR Congo because of its ability to grow in a weak market, as well as its sound financials. Rawbank is the biggest bank by assets in DR Congo and is backed by Groupe Rawji. The conglomerate has interests in financial services, distribution, consumer-goods manufacturing and real estate. The bank's $1 billion-plus balance sheet is equivalent to 20% of the country's banking assets.
Banking penetration in DR Congo remains one of the lowest in the world, with banking assets-to-GDP at 13%, according to Moody's Investors Service. "Efforts to increase financial inclusion will support strong credit growth over the next few years," Moody's says. DR Congo's economic growth slumped to a 15-year low last year, due to weak mineral prices.
Zimbabwe is also facing serious economic challenges. Its real GDP shrank by about 0.3% in 2016, partly as a result of drought and cash shortages. Nonetheless, CBZ Bank has continued to grow its deposits and introduce new technology. Its parent, CBZ Holdings, which is listed on the Zimbabwe Stock Exchange, reported a 32.5% drop in earnings for 2016, due to a decline in net interest income. CBZ Bank's deposits rose by 5.5% to $1.8 billion. The bank's CBZ Touch offering is Zimbabwe's first diversified financial services mobile app. It enables customers to transact across banking, insurance and wealth management subsidiaries.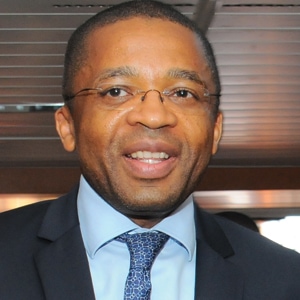 In Africa's middle-income countries, such as Tunisia, the financial sector is relatively well developed. Banque Internationale Arabe de Tunisie (BIAT) boasts high margins. The bank had a return on equity last year of 15.6%.
Mohamed Agrebi, CEO of BIAT, says: "As a universal bank, BIAT offers a wide range of retail banking, financing and investment services. BIAT has firmly based its development on social responsibility; and it aims, within the framework of its strategic plan, to become a diversified and solid international financial group."
BIAT has subsidiaries in insurance, asset management, stock brokerage, private equity and international consulting. It opened six new branches last year, bringing the total to 200 in Tunisia.
The expansion of cross-border banking in Africa, however, is drawing the attention of global regulators. At a conference on pan-African banking in Mauritius in February, IMF managing director Christine Lagarde said that there is a need to enhance regulation and supervision, but that global standards must take into account local circumstances.
"At the end of the day, a strong regulatory and supervisory setting can help ensure that healthy banks are able to provide the lifeblood of Africa's economic resurgence," Lagarde says.
Best Banks In Africa 2017

REGIONAL WINNER

Standard Bank

Algeria

Societe Generale Algeria

Angola

Banco Millennium Atlantico

Benin

Ecobank Benin

Botswana

Stanbic Bank Botswana

Burkina Faso

Ecobank Burkina Faso

Cameroon

Ecobank Cameroon

Côte d'Ivoire

Societe Generale de Banques en Côte d'Ivoire

DR Congo

Rawbank

Djibouti

BCIMR

Ethiopia

Commercial Bank of Ethiopia

Gambia

Ecobank Gambia

Ghana

GCB Bank

Guinea

Societe Generale de Banques en Guinee

Kenya

Equity Bank

Madagascar

Bank of Africa Madagascar

Malawi

Standard Bank Malawi

Mali

Ecobank Mali

Mauritius

Standard Bank Mauritius

Morocco

Attijariwafa Bank

Mozambique

Millennium bim

Namibia

Standard Bank Namibia

Nigeria

First Bank of Nigeria

Rwanda

I&M Bank Rwanda

Senegal

Societe Generale de Banques au Senegal

Sierra Leone

Zenith Bank

South Africa

Standard Bank

Tanzania

CRDB Bank

Togo

Ecobank Togo

Tunisia

Banque Internationale Arabe de Tunisie

Uganda

Ecobank Uganda

Zambia

Barclays

Zimbabwe

CBZ Bank