Adversity builds resilience:Inured to the region's perennial issues, Latin American banks keep finding a way to prosper.
Weak global commodity prices have impacted Latin America's economic growth prospects since 2014, while political instability and scandals in such major markets as Argentina, Brazil and Venezuela have generated economic recessions. The region's banking sector, which had been booming until the regional slowdown, was still working toward recovery in 2017, laying the groundwork for what it hopes will be a path to long-term profitability.
Latin American bankers, though, are no strangers to such volatility, having continually survived economic, banking and political crises. Today, the region's financial institutions are focusing on robust customer-acquisition plans that include attracting Latin America's underbanked population and supporting the growth of small- and medium-size enterprises (SMEs). Meanwhile, investments in technology are boosting operational efficiency, increasing competitiveness, helping reach new customers and addressing growing global concerns over cybersecurity.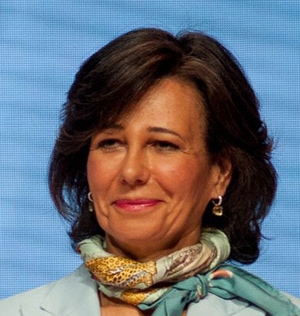 This year's Best Bank winners have taken different approaches to maintaining profitability and introducing innovations, while also seeking ways to contribute to the communities in which they operate.
For Spain's Santander, our pick for Latin America's Best Bank, the region remains a key driver for the group's growth, contributing 51% of its total income. Santander's Latin American operations serve more than 44 million customers through more than 6,000 branches in six markets. Brazil is its star performer, posting a 42% year-over-year rise in attributable profits, to €2.5 billion ($3.1 billion).
"Santander operates as a local bank in the markets where it is present, which means we have an in-depth knowledge of the needs of our clients in each country," says Enrique Alvarez, Santander's head of strategy, who notes its local banks still deliver the advantages of being part of a "strong, international group bringing innovation, technology and best-in-class products and services."
Alvarez points to Santander's Latin American operations as a source of innovation. "Take as an example Work Cafes in Chile, a revolution of the branch concept that makes customers want to come to the bank," he continues, "or Superdigital in Brazil, a mobile platform for making deposits, withdrawals and payments even if you do not have a bank account, providing new products and services to the unbanked population."
Digital transformation drives much of the regional banking sector's growth strategy. "We direct our priorities and efforts toward the digital transformation plan," says Ricardo Cuesta Delgado, CEO at Ecuador's Produbanco. "We are focused on short-term digital enhancements for our customer base and medium- and long-term flexibility to allow for the best and most automated user experience possible." Produbanco has traditionally catered mainly to the corporate sector, but has increased its focus on SMEs and urban areas beyond the capital city of Quito, which remains its core market.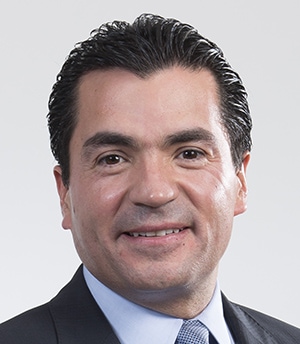 At Mexico's BBVA Bancomer, bank management sees a NAFTA renegotiation and this year's presidential election as potential challenges. Still, it feels that the strength of the banking sector, including high solvency and liquidity ratios, will enable BBVA Bancomer to weather any storms ahead. Much of this confidence results from policies and initiatives that have been in place for some time.
"In 2013, BBVA Bancomer launched an important transformation plan that involved technology, innovation, refurbishment of branches and a complete improvement in the quality of customer service," says CFO Luis Ignacio de la Luz Dávalos, who notes that the plan continues to be supported by ambitious investments.
Banco Santander Río has the stated goal of becoming Argentina's best digital bank, for which it launched a three-year, $500 million technology-investment plan. "We expect a macroeconomic scenario of strong credit growth, interest rate decreases, and an augmentation of the deposit base," says CEO José Luis Enrique Cristofani. However, he notes that banks will need to further increase the use of digital channels to improve efficiency, and views a more competitive environment—which includes non-banking competitors in the digital space—as a key challenge.
Costa Rica's BAC Banco San José has successfully gone digital. Some 80% of its customer transactions since 2016 have been made using electronic and mobile banking channels, and it was the first bank in the country to open digital branches. Among its technology innovations is the introduction of an electronic wallet that allows customers to make digital payments and complete cardless ATM withdrawals.
BBVA Paraguay is another digital success story, with consumer loans obtained through digital channels jumping to 21% in October 2017 from 14% a year earlier, while digital sales of insurance products rose 20% during the same period.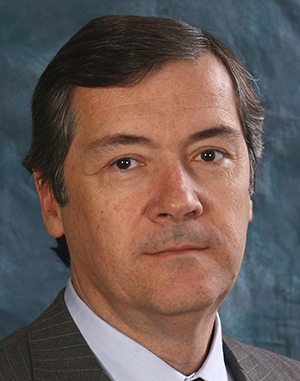 Belize Bank has helped the small Central American country overcome longstanding criticisms over how much it lagged its neighbors in terms of automated banking. The bank replaced its 15-year-old ATM operating system in 2017, launching a mobile banking app as part of the upgrade.
Banco de Crédito del Peru, which has maintained a 30% to 33% market share in its home country for the past century, launched an award-winning chatbot last year that has enhanced the customer experience.
The National Commercial Bank of Jamaica put into production the first solution obtained from its digital Agile Lab last year, allowing customers to open accounts online. The bank believes this is the first solution of its kind in the English-speaking Caribbean. More than 40% of the bank's customers now use its online account-opening services.
Bradesco, one of Latin America's largest banking conglomerates, has pioneered innovation among Brazilian banks throughout its 75-year history. In 2017, it invested $1.8 billion in technology. However, Bradesco's customer-outreach philosophy goes well beyond digital solutions. The bank's growth strategy is based on what it calls the "democratization of credit," which includes maintaining a presence in all Brazilian municipal districts and providing services to all socioeconomic classes.
The Dominican Republic's state-owned Banreservas has also sought ways to get closer to its clients. In 2017, its neighborhood sub-agents—which include supermarkets, grocery stores, pharmacies and gas stations—handled more than 1 million transactions. The bank has also been recognized for its support of SMEs and the fast-growing tourism sector, both of which contribute to the country's economic development.
In Colombia, Banco de Bogotá took a different approach to reach a broader customer base, launching a new type of savings account last year aimed at the lower-income market. The product attracted 30,000 customers and is helping shrink the country's unbanked population. This year, Banco de Bogota kicks off a three-year plan to create what it calls the "office of the future," in response to changing customer needs in the digital environment.
Education remains among the Latin American banking sector's key priorities when it comes to corporate social responsibility (CSR) initiatives. Banco Ficohsa in Honduras, which operates in five countries and most recently acquired an insurance company in Guatemala, views education as the main catalyst for economic development. Among its CSR efforts, it has created 29 technology centers equipped with more than 500 computers, built 140 preschool education centers and trained 274 teachers.
In neighboring Nicaragua, Banco LAFISE Bancentro integrates technology into the learning process by providing students and teachers with laptops and sustainable connectivity infrastructure in schools. To meet its goals, the bank has partnered with the One Laptop per Child Program. The bank remains the country's most profitable financial institution, with net profit of $51.8 million and a return on equity of 23.9% last year.
Scotiabank Bahamas teaches savings and investing techniques to youth through a partnership with the Royal Bahamas Police Force Summer Youth Camps. The bank also offers mortgage seminars to the community, recognizing that mortgages and home ownership have a multiplier effect on local economies.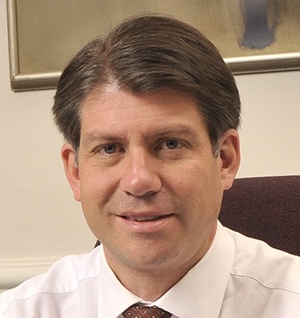 At Republic Bank in Trinidad and Tobago, the bank's social investment program focuses on improving literacy levels and building skills among the country's youth. The program also participates in youth development efforts through poverty alleviation and assistance to persons with disabilities.
SMEs are another important target for banking sector growth and profitability in Latin America.
"During the last few years, the bank has been growing its share in the retail and SME markets," says Alberto Valdés Andreatta, CEO at Banco Mercantil Santa Cruz in Bolivia. He notes that last year's acquisition of Banco PyME Los Andes ProCredit, a local SME-focused bank, has contributed to strengthening SME relationships.
Banco Agromercantil in Guatemala targets SMEs by tailoring products specific to that market.
Bandes Uruguay, a full-service division of Venezuela's state-owned development bank, is also focused on servicing its SME customer base, while working on its commitment to pursue Latin American integration. Scotiabank Barbados sponsors Bank on Me, a reality television show that provides mentoring and coaching for entrepreneurs who also compete for cash prizes.
After the Storms
Last year's hurricane season devastated businesses on many Caribbean islands, impacting their respective banks and banking customers. Hurricanes Maria and Irma destroyed infrastructure, downed power lines and left many families homeless throughout the region. In Puerto Rico, Maria wreaked havoc on an already weakened economy, prompting Banco Popular de Puerto Rico to spring into action to tend to its customers.
The bank, which took a $67.5 million provision for storm-related losses, focused on getting its branches and ATMs operational as quickly as possible, despite the lack of electricity and telecommunications. Banco Popular took some unusual measures, including printing out balances and transporting receipts by car to rural branches. It gave customers a three-month grace period for loan repayments and is still helping to modify mortgage terms for storm victims.
In the US Virgin Islands, FirstBank Virgin Islands faced similar challenges, but managed to reopen branches and restart its ATMs, while also extending moratoria on loan repayments. The bank engages in community reinvestment to support low- and moderate-income individuals and families in education, financial literacy and housing. It also promotes economic, community and social development, and environmental and community revitalization.
Scotiabank Turks and Caicos also declared payment moratoria on mortgages, personal loans, credit cards and lines of credit, thereby contributing to hurricane relief efforts for islanders there. As the primary relationship bank for the local government, its role in such efforts has been substantial.
Despite the region's challenges, many banks remain profitable. Venezuela's Mercantil Banco Universal has operated successfully despite the country's economic and political challenges, with an 831.3% year-over-year rise in total assets last year while its net credit portfolio rose by nearly 481% and its equity jumped by some 500%. In 2017, the bank also maintained its leadership in savings deposits, with a 17.1% market share. Naturally, such results are also driven by the Venezuelan market's distortions and limitations.
Banco de Chile reported a 4.3% gain in net income and a 19.3% rise in profitability, despite its home country's sluggish economy. The bank's strategy was based on improving its customer experience and driving recurring income. It also worked to improve productivity, maintain adequate levels of risk-return and control expenses proactively.
Panama's Banco General, which has held investment-grade ratings from Fitch and Standard & Poor's since 1997, completed its 2015-2017 Strategic Plan last year, which included increasing its corporate and commercial loan portfolios by 6.3% and 5.8%, respectively. It also grew its branch network by 14.1% and ATM footprint by 39.4%. With sustainability efforts becoming increasingly important, the bank last year moved 2,000 employees to its new, environmentally friendly operations center last year.
Government policies in El Salvador have, in some cases, favored the banking sector by supporting overall economic performance. "The recent political agreements made regarding the financing of the government's long-term debt, the national general budget and pension reform have generated an improvement in El Salvador's rating, which is positive for the performance of the local economy," says Ana Beatriz Marin Restrepo, CFO at El Salvador's Banco Agricola.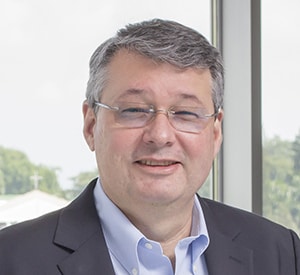 Marin believes economic growth prospects, both globally and in Central America, are improving, although she concedes that recent US immigration-policy changes could have an adverse impact on local economies.
"Banco Agricola will continue to support Salvadorans in achieving their dreams, by participating not only in the economic sphere but as a manager of development, welfare and sustainability for communities and for the country."
Santander remains optimistic about the Latin American region's economic outlook. "The macro environment in Latin America is positive, and so is the context for the banking business, so we are optimistic," says Santander's Alvarez. "The digital revolution provides new, more efficient ways to provide products and services to people who have never before worked with a bank, and to do so more efficiently. We are confident we will continue to deliver profitability which will, in turn, enable us to support the communities where we operate."
---
Best Banks In Latin America 2018
Regional Winner – Santander
| Country | Bank |
| --- | --- |
| Argentina | Banco Santander Rio |
| Bahamas | Scotiabank Bahamas |
| Barbados | Scotiabank Barbados |
| Belize | Belize Bank |
| Bolivia | Banco Mercantil Santa Cruz |
| Brazil | Bradesco |
| Chile | Banco de Chile |
| Colombia | Banco de Bogota |
| Costa Rica | BAC Banco San Jose |
| Dominican Republic | Banco Reservas de la RepublicaDominicana |
| Ecuador | Produbanco |
| El Salvador | Banco Agricola |
| Guatemala | Banco Agromercantil |
| Honduras | Banco Ficohsa |
| Jamaica | National Commercial Bank of Jamaica |
| Mexico | BBVA Bancomer |
| Nicaragua | Banco LAFISE Bancentro |
| Panama | Banco General |
| Paraguay | BBVA Paraguay |
| Peru | Banco de Credito del Peru |
| Puerto Rico | Banco Popular de Puerto Rico |
| Trinidad & Tobago | Republic Bank |
| Turks & Caicos | Scotiabank Turks & Caicos |
| Uruguay | Bandes Uruguay |
| US Virgin Islands | Firstbank Virgin Islands |
| Venezuela | Mercantil Banco Universal |