Better UX and efficiency fuel digital banking growth.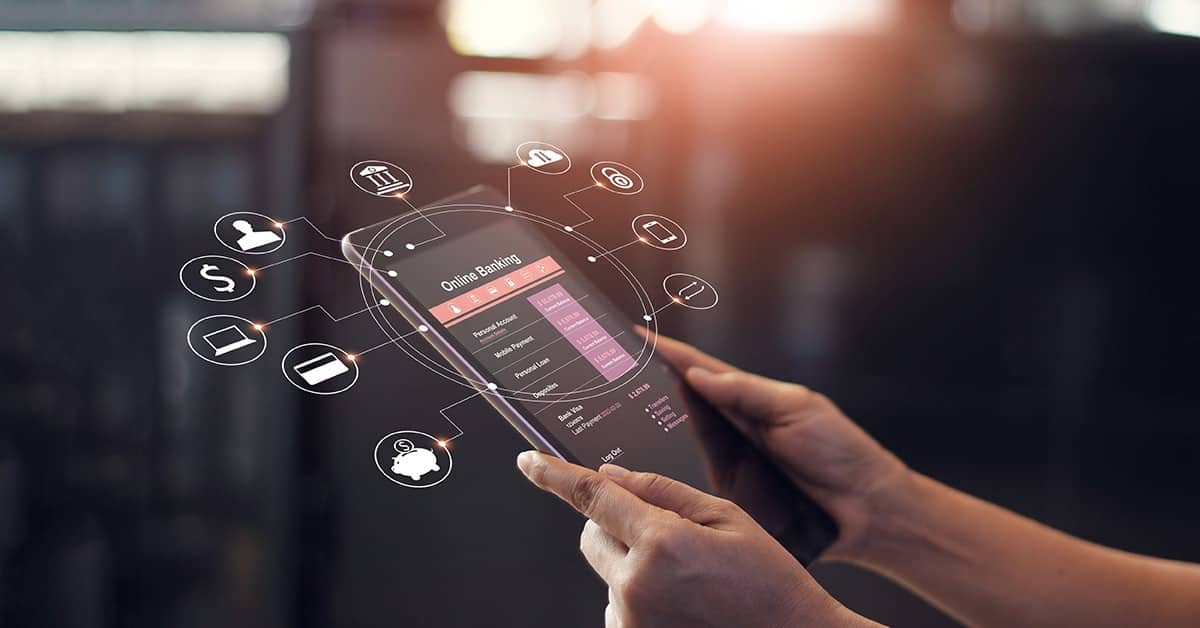 For banks, digital transformation has evolved from a means to modernize legacy technology to a means of improving profitability. This has enabled banks to both enhance the user experience (UX) and increase operational efficiencies. However, a combination of technological advancements and enhanced customer expectations means that banks of all sizes, serving a variety of segments in all corners of the globe, can't become complacent—they need to stay ahead of digital trends to remain competitive. Still more important, they need to ensure that their digital transformation helps them meet the needs of customers and engage with them in a manner that goes beyond merely selling them products and services.
Global Finance's World's Best Digital Banks 2023—Round 1 award winners continually update their services and use new technologies to achieve this. Citi, who won multiple country and subcategory awards in all regions, developed an application programming interface (API) connectivity platform to help clients meet evolving digital demands in any part of the world. Citi Treasury and Trade Solutions (TTS) digital channel solutions, for example, enable the top-up of mobile wallets in India, the disbursement of microloans in Argentina, and instant payments in the US. In a world where connectivity is critical, APIs are crucial for integrating a bank's goods and services, enabling it to offer third-party products and applications. For Citi, collaboration with leading providers of enterprise resource planning (ERP), treasury workstation systems, and fintechs to embed API capabilities ensures seamless integration—enabling corporate clients to initiate direct-to-consumer flows, benefit from new e-commerce models, switch from batch transaction processing to real-time processing, and partake in instant payments.
Naveed Anwar, global head of digital and data at Citi TTS, says that in today's digital economy, driving business agility goes hand-in-hand with digitalization. "The future of commerce relies on seamless payment experiences when and where the customer needs them," he says. "In an increasingly competitive market, clients also need to be able to launch new offerings quickly. These realities mean that agility is key, and this is underpinned by cutting-edge digital solutions."
Banks need to provide solutions that provide real value to customers. In Western Europe, two Greek banks are proving the merits of digitalization in helping local companies to grow. Winning the Best Trade Finance Services in Western Europe award, Eurobank designed a new module, accessible via its corporate e-banking platform, to provide complete visibility on current and historical trade transactions, with real-time status, allowing clients to manage a wide range of trade finance products. This is in addition to Eurobank's international trade portal, Exportgate, which contains data on more than 180 countries and membership in the Trade Club Alliance network of banks.
Meanwhile, the National Bank of Greece (NBG) won the award for Best Online Treasury Services, which it provides through its digital platforms, a network of ERP and treasury management system providers, and direct integration implementations with corporates. NBG provides e-newsletters, digital banners, social media content, and dedicated sales campaigns to help promote treasury services.
First Abu Dhabi Bank, which won the award for Best Trade Finance Services in the Middle East, is the first bank in the region to have a fully automated supply chain finance offering, allowing for both conventional and Islamic finance. The bank also recently launched a new digital self-onboarding platform to accelerate the supplier onboarding process.
Client First
For "digital-first," banks may as well substitute "client-first," because seamless service, high-end UX and a tailored product experience are what banks need to provide to compete for customers today. Bancolombia, which won four Latin America regional subcategory awards, including the Best Online User Experience (UX) Portal, ensures that its digital channels are tailored to the specific stages of clients' life cycles. From small and midsize enterprises (SMEs) to larger companies and large corporations, Bancolombia's digital platform is flexible enough for clients to consume services according to their needs and degree of digital adoption. A zero-charge SME channel supplies the basic transactional needs of SMEs, such as payroll and supplier payments. Recent improvements include the ability for SMEs to create and view deposit account statements and notifications of transfers made from the channel. Robotic process automation technologies increase transactional agility and reduce paperwork, as does digital documentation for letters of credit.
First National Bank (FNB) bagged a hat trick of African Best Consumer Regional awards, alongside the country win for South Africa. A digital overhaul in 2022 resulted in improved, intuitive navigation of the FNB app, the highest-rated South African banking app in App Store and Play Store. Customers can personalize their FNB app by customizing the home screen to include preferred features. They can also view a snapshot of their transactional accounts, credit, investments, insurance, and value-added services.
Taking care of customers in the digital age means constantly renewing digital fraud protection. Slovakia's Tatra banka, which won three awards, provides customers with facial biometrics and ID card validation during the client-onboarding process and even offers biometrics as a service—allowing third parties to verify their customers remotely. In 2022, Tatra deployed Click2Claim, whereby customers can file a claim of a fraudulent transaction directly through Tatra banka's mobile application. "This is a service that fundamentally increases the comfort of clients, as one click is all it takes to enter a claim. Since fraudsters' attacks are still increasing, this approach is convenient and, most importantly, fast. Fraud is often a race against time," explains Martin Kubík, CIO and director of Tatra banka.
Clients can choose a specific card payment with which they have an issue, and the application helps them document the situation or block the card if necessary. With the increasing number of online transactions that don't involve a physical card, Kubík says digital fraud is increasing, and therefore Tatra banka constantly educates its clients via a dedicated "learn to protect your money" website.
DBS won multiple awards, as the Singapore bank has continued its strategy to simplify banking and make it joyful beyond being functional. Recent enhancements include the 2021 launch of the one-stop digital sustainability LiveBetter platform in the DBS digibank app, making it easier and more rewarding for customers to take sustainable actions. Meanwhile, #BSharp antiscam-education outreach and Live Simpler with digibank provide the latest alerts, warnings, and guides for safe online banking.
Bank of Georgia (BOG), recognized as the World's Best Consumer Digital Bank in last year's awards, has not rested on its laurels—winning five consumer and three corporate regional awards for Central and Eastern Europe this year. Prioritizing customer experience and feedback management, BOG uses tools like Medallia to generate and analyze live customer feedback, which helps drive design decisions. Over 1.1 million monthly active users of BOG's super-app can enjoy both banking and nonbanking offers, including insurance bundles, stock trading, cryptocurrency, prepaid gift cards, an e-commerce marketplace, and public services, to name a few. BOG's CoolApp, explicitly designed for schoolchildren, combines gamification elements to support financial literacy, tailored offers and discounts, and standard banking features.
Banco de Bogota won three awards, including Best Mobile Banking App, which was developed in house. Innovations include a bill payments system that allows users to know when a bill is due and automate the payment. CeroPay is the first buy now, pay later offer implemented by a financial institution in Colombia, allowing users to make immediate purchases without any interest charges.
The Power of AI
Ping An Bank picked up three Asia-Pacific awards, including Best in Lending, by focusing on customers' needs. By pushing products according to the needs of its customers, Ping An Bank is enjoying an improved conversion rate of loan approvals. By strengthening artificial intelligence (AI) generated content research and application, Ping An Bank is providing customers with more understanding companion services—combining finance with car purchasing. Meanwhile, the Ping An Pocket Bank app redesign includes a large-print version for elderly and visually impaired users.
Citibanamex's commitment to providing hyper-personalized actions tailored to individuals' interests helped it win a trio of Latin American regional consumer banking subcategory awards. Data analyzed by AI, combined with the context of client experience in real-time, enables the Mexican bank to understand customer behavior and needs.
In North America, Bank of America also bagged three awards, including Best Integrated Consumer Banking Site. Among the many standout features is the digital life-planning service Life Plan, which since launching in late 2020, has been used by 10.2 million clients. Available in both English and Spanish, Life Plan helps users pursue their financial goals, such as saving for a vacation, college, or retirement fund. Since adding investment features to its app, BofA has seen a 119% increase in its use of AI-driven virtual financial assistant, Erica.
TD Bank won six regional subcategory awards for North America and the award for Canada, thanks to a broad selection of online products that utilize machine learning and big data analytics. This helps the bank to predict each customer's actions and adjust offers to better meet specific needs. From online card subscription plans and sophisticated loyalty programs to a parking payment system and purchase of public transportation passes, TD Bank has put the customer at the heart of its innovations.
CaixaBank, which romped home with all of Spain's subcategory awards, has been applying generative AI to develop tools for its managers and customers and for strategic imperatives such as employee training and cybersecurity. CaixaBank also uses AI across risk management and control functions to enhance existing customer services and develop new ones. Having begun its journey in AI implementing cognitive virtual assistants to help employees and customers, in 2022, the Noa virtual assistant helped more than 4.2 million customers. CaixaBank also launched voice banking in 2022, whereby clients can now talk with Noa and send money using only voice commands by saying, "Hello Noa, send €10 to Victor for his birthday," for example.
AI-powered robotics and cognitive assistants help enhance internal productivity, enabling CaixaBank employees to focus on strategic activities. To continue leadership in the field, CaixaBank and Microsoft signed a strategic joint innovation agreement in 2022 intended to promote the application of AI to new financial solutions, as well as to create new and innovative work environments in the metaverse. The bank is building an AI innovation lab to develop concept tests, prototypes, and use cases to explore how AI technologies can disrupt financial services. In 2023, CaixaBank signed a strategic, multiyear partnership with Google Cloud to accelerate the bank's transition to the cloud, driving innovation using data and analytics technologies and leveraging Google Cloud's cloud computing, data analytics, and AI capabilities to develop new services for CaixaBank customers and drive the organization's digital transformation.
The ability to analyze vast amounts of data and make accurate predictions has made AI an indispensable tool for digital banking. In addition to streamlining operations, improving fraud detection and regulatory compliance, and reducing operational costs and risks, it can help improve customer experience—a one-size-fits-all approach will no longer do, as customers want and expect hyper-personalization. The arrival of generative AI promises to bring even greater changes, thanks to its ability to be more conversational than rule-based chatbots.
---
Methodology: Behind the Rankings
The Global Finance Best Digital Bank Awards winners are chosen based on entries provided by financial institutions. Entrants are judged on the breadth of product offerings, success in migrating customers to digital platforms, acquiring and retaining new customers, and using digital technologies to improve business processes, cut costs, and deliver other benefits. Each entry is analyzed by a team of digital and banking experts at Infosys. All final selections are the responsibility of Global Finance.