GLOBAL RISK MANAGEMENT — DEALING WITH THE UNEXPECTED
Global Finance presents the winners of its Best Global Risk Management Providers 2013 Awards, incorporating our Best Global Insurers and Best Derivatives Providers Awards.
Despite vast potential opportunities, the global business environment remains fraught with complex and emerging risk. For companies in all areas of the world, managing risk—from natural disasters to evolving cyberexposures, widespread political unrest and heightened criminal activity—is imperative for effective governance and sustainable performance.
Meanwhile, as more firms operate internationally, their insurance programs are complicated by an array of regulatory and tax requirements that often vary by country.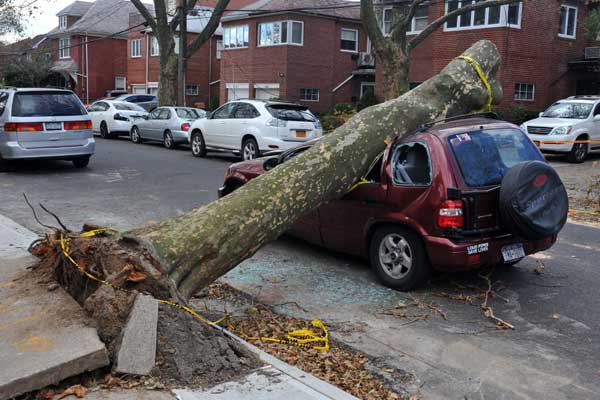 "Organizations have operations and interests in most parts of the world today," said Franck Baron, group general manager, risk management and insurance at International SOS and chairman of Parima, the Pan-Asia Risk & Insurance Management Association. "It is critical to select insurance providers who have operations and capabilities in all regions of the world in order to cope with these business needs."
Baron was one of 13 prominent risk management and financial executives (see accompanying panel member profiles) who helped Global Finance identify the best insurers and risk management providers of key coverage areas and risk services globally and in each region of the world. Along with the opinions of the panelists, the editors evaluated results of a worldwide survey that drew responses from 1,200 readers.
In the global category, AIG was selected as the best overall insurer, as well as the best insurer for property, environmental liability, directors and officers, employment practices liability and cyberrisk. Allianz is best global casualty insurer, as well as best global crime/fidelity insurer. Lloyd's was selected as best global political risk insurer, kidnap and ransom, and supply chain/trade disruption insurer, and Euler Hermes, as best global trade credit insurer. Aon won best global insurance broker.
The survey focused on property and casualty insurance. In addition to the global winners, top insurers were recognized overall and by coverage line in seven regions of the world: US/Canada, Europe, Central/Eastern Europe, Latin America/Caribbean, Asia Pacific, the Middle East, and Africa.
The survey participants and panelists were asked to select insurers according to the following criteria:
• Innovation/creativity (ability to develop and offer meaningful solutions to risk issues).
• Capacity, pricing and coverage terms.
• Financial security/stability (as qualified by various ratings agencies where available, and buyer or insurance broker perceptions when ratings are not available).
• Reach (availability of underwriting or service resources on the ground in areas where risks exist and coverage is provided).
• Service delivery, especially with respect to claims handling and pre-loss service capabilities.
The weighting of the criteria was left to the respondents and panelists, as they are likely to differ by region and product line. Around the world, the need for innovative, effective and financially secure insurance and risk providers is greater than ever.
Franck Baron is group general manager, risk management and insurance, at International SOS, the world's leading international healthcare, medical assistance and security services company. He also is chairman of Parima (Pan-Asian Risk and Insurance Management Association).
Eamonn Cunningham is chief risk officer at Australian retail property firm Westfield Group. He directs the risk management practice within the group globally, and is a past chairman of the Risk Management Committee of the Property Council of Australia.
Alexander Mahnke is CEO of Insurance at Siemens Financial Services, where he is responsible for all insurance topics of the Siemens Group.
John Marren is the director of global risk and insurance management for Australian biomedical firm CSL, and its subsidiary, CSL Behring.
John Pearce is general manager, policy and risk, responsible for all insurance matters at New Zealand agribusiness firm Fonterra Cooperative Group.
Gerardo Pinto is CFO for Estafeta Mexicana, a leader in courier and logistics services in Mexico.

Stacey Regan is deputy treasurer at General Electric, with global responsibility for managing GE's insurable property and liability risks.

Parul Stevens is vice president, risk management, for global meat products company Smithfield Foods.
Linda Stojcevski is director of global risk management at Canadian automotive systems firm Magna International.
Ian Thomson is a senior insurance and risk professional, and was formerly head of insurance and risk management at global healthcare company GlaxoSmithKline.
Nigel Tighe is senior manager, group operational risk and insurance, for Westpac Banking. He is responsible for optimizing the group's insurable risk transfer and ensuring alignment with corporate risk appetite.
Artem Tymko , who joined Ukrainian energy group DTEK in 2007, is insurance manager for groupwide operations.
Daniele Vecchi is senior vice president, head of group treasury, at UAE-based commercial real estate developer Majid Al Futtaim Group.
With this backdrop, we present the winners of the Global Finance Best Risk Management Providers 2013.
BEST OVERALL INSURER: AIG
AIG, a leading international insurance organization, serves customers (commercial, institutional and individual) in more than 130 countries through one of the most extensive worldwide property-casualty networks. AIG continues to develop new products and services—including new cyberinsurance solutions, expanded directors and officers liability insurance, product recall services and increased limits for its product contamination coverage—to address the dynamic needs and exposures of clients in all corners of the globe.
BEST INSURANCE BROKER: AON
Among Aon's innovations for clients are its recent creation of a "sidecar" facility (additional capacity via a co-insurance agreement with Berkshire Hathaway International Insurance) and the availability of analytics and benchmarking through its Global Risk Insight Platform, which includes risk and insurance placement data from more than 1,000 insurance carriers across 169 countries. Aon has dedicated global teams in 80 of the 120 countries where it operates.
BEST CASUALTY INSURER: ALLIANZ
A leading provider of capacity for business casualty risks, Allianz Global Corporate & Specialty draws on a wide range of expertise to provide solutions. The insurer's underwriters, claims and risk consulting professionals (including lawyers, engineers, scientists and industry specialists) are embedded in a service network spanning more than 160 countries worldwide. Industry expertise includes international sectors such as pharmaceuticals, construction, power, utilities and automotive.
BEST PROPERTY INSURER: AIG
Through two specialized units—Commercial Property, and Energy and Engineered Risk—AIG's Global Property division provides access to an extensive global team of specialists in underwriting, engineering, claims, risk management and multinational disciplines.
BEST ENVIRONMENTAL LIABILITY INSURER: AIG
A global leader in environmental liability insurance for over 30 years, AIG has more than 130 dedicated environmental underwriters and product offerings in over 60 countries. In addition to a suite of environmental insurance products tailored to specific industries, AIG offers environmental claims expertise and value-added programs such as PIER (Pollution Incident & Environmental Response).
BEST POLITICAL RISK INSURER: LLOYD'S
Several of Lloyd's insurers offer political risk insurance with operations in all regions of the world. This type of insurance addresses such risks as consequential financial loss arising from political actions by countries where an insured business operates; political violence; confiscation of property; inconvertibility of currency; non-repossession of aircraft, which protects lenders who provide financing for leased aircrafts; and trading risks.
BEST TRADE CREDIT INSURER: EULER HERMES
"Demand for trade-related insurance is being driven by increased sector and geographic risks, and because today more than 80% of trade is conducted on an open-account basis," said Wilfried Verstraete, chairman of the board of management, Euler Hermes. Headquartered in Paris, Euler Hermes has more than 300 offices in over 50 countries and provides insurance coverage for more than 52,000 policyholders in various industry sectors and sizes.
BEST KIDNAP & RANSOM INSURER: LLOYD'S
Lloyd's is credited with developing the first kidnap and ransom insurance policy. Its coverage includes 24/7 expert response and can address multiple risks, including kidnap, extortion, hijack, illegal detention, political evacuations and repatriation. Hiscox, one of several Lloyd's underwriters, works with global risk consultancy Control Risks to provide security advice and on-the-ground action when necessary.
BEST DIRECTORS AND OFFICERS (D&O) INSURER: AIG
Executive liability is a growing global exposure. Local regulatory environments continue to evolve, creating new requirements and risks for corporations with international subsidiaries and operations. A D&O policy issued in one country may not respond effectively to a suit brought against directors and officers in another. AIG's "Passport for D&O" gives corporations with subsidiaries and operations outside their home country an efficient way to secure D&O liability insurance.
BEST EMPLOYMENT PRACTICES LIABILITY INSURER: AIG
Using a combination of underwriting consistency, creativity and claims service, AIG helps clients overcome the challenges of growing employment practices exposure. Its global claims team works with clients to mitigate costs by pursuing early assessments and settlement of claims.
BEST CYBERRISK INSURER: AIG
The frequency and severity of computer hacking incidents, distributed denial of service attacks and other network-related outages are increasing. In addition, the accidental release of personal information owing to error, systems malfunction, malicious attack or other causes can leave businesses with substantial reputational risks. In addition to helping businesses assess and insure against potential cyberexposures, AIG has dedicated cyberclaims specialists and a global vendor network to help businesses manage the various implications of cyberloss events.
BEST CRIME/FIDELITY INSURER: ALLIANZ
The fallout from the global financial crisis and the sluggish economic recovery in many areas of the world has seen a significant rise in the incidence of corporate crime, fraud and related events. Allianz Global Corporate & Specialty offers coverage for crime exposures under a variety of packaged and stand-alone commercial insurance products through its underwriting centers, located in Germany, United Kingdom, France, Singapore and Australia, as well as the Nordic countries and Central and Eastern Europe.
BEST SUPPLY CHAIN/TRADE DISRUPTION INSURER: LLOYD'S
Given several large-scale natural disasters in recent years—the Japanese earthquake and tsunami, Thailand's floods, tornadoes and flooding in the US Midwest and Southeast, Hurricane Sandy in the United States and destructive wildfires in Australia—businesses relying on global supply chains need to protect themselves from the financial consequences of major disruptions. A pioneer in the development of trade disruption insurance, Lloyd's offers coverage through many of its underwriters.
BEST OVERALL INSURER: AIG
In the United States and Canada, AIG has introduced solutions ranging from cyberliability and reputation coverage to evacuation coverage for coastal homeowners. It invested in predictive analytics and advanced data analysis to help customers reduce their overall cost of risk and create safer, more sustainable working environments.
BEST OVERALL BROKER: WELLS FARGO
Wells Fargo Insurance serves a wide range of customers, including small businesses, middle market and large corporations. Its more than 6,000 insurance professionals write or place $15 billion of risk premiums annually in property, casualty, benefits, international, personal lines, life and crop insurance.
BEST PROPERTY INSURER: ZURICH
Zurich offers commercial property insurance products and services across a wide range of industries. Its team of risk engineering, property underwriting and claims professionals helps customers manage property risks from prevention to recovery, from business continuity coverage to boiler, machinery and equipment breakdown coverage.
BEST GENERAL LIABILITY INSURER: AIG
Among the various casualty insurance coverages offered by AIG, general liability insurance is designed to protect businesses from the costs of accidents, injuries and property damage sustained by third parties. These are potentially significant exposures for companies of all sizes, and in all industries.
BEST D&O INSURER: AIG
From having to return compensation under the terms of the Sarbanes-Oxley Act to the threat of criminal prosecution and incarceration in a foreign jurisdiction, executives face heightened personal liability. Management liability coverage enables them to respond to financial scandals, changes in the law and the credit crisis.
BEST POLITICAL RISK INSURER: ZURICH
Headquartered in Washington, DC, Zurich's political risk and trade credit unit has 13 underwriting offices worldwide and provides coverage for exposures such as expropriation, political violence, currency inconvertibility, and government nonpayment for multinational firms, as well as credit insurance covering the risk of default by private- or public-sector debtors.
BEST EMPLOYMENT PRACTICES LIABILITY INSURER: AIG
Ongoing developments at the Equal Employment Opportunity Commission, the U.S. government agency that enforces federal employment discrimination laws, and in state and federal legislatures are steadily expanding companies' exposure. AIG's EPL (Employment Practices Liability) Pak Premier, "helps companies instill proper employment practices and address litigation and regulatory developments impacting EPL exposures."
BEST CRIME/FIDELITY INSURER: AIG
With increasing evidence to suggest that the greatest threat companies face is from within, AIG provides the protection companies need against dishonest employees' acts. Its specialists have knowledge of fidelity risks and claim trends. In-house resources include a dedicated forensic accountant and recovery unit, which can help lessen the impact of crime.
BEST OVERALL INSURER: ALLIANZ
Allianz Global Corporate & Specialty provides a full range of insurance and risk services to large corporations throughout Europe. Besides an extensive portfolio of commercial property and casualty insurance, the unit provides services in alternative risk, captive insurance services, claims and specialized coverage for various industry sectors.
BEST OVERALL BROKER: MARSH
Marsh's European operations comprise more than 7,000 staff in over 33 countries. It offers a suite of services for large corporations and specific industry sectors, as well as dedicated units to serve the needs of small and medium-size enterprises and private clients. As a global firm, Marsh is able to adapt and refine solutions and approaches initiated in one geographic market for use in other regions. Marsh is expanding its geographic footprint in emerging markets across Turkey and Central and Eastern Europe.
BEST PROPERTY INSURER: AXA
AXA's property/casualty business encompasses commercial lines, claims management, reinsurance and personal lines. Its Corporate Solutions division insures large corporate risks, particularly in the aviation and marine markets, and loss prevention and claims management for large national and multinational corporations. It ranks among the top-five large corporate risk insurers in Europe.
BEST GENERAL LIABILITY INSURER: ALLIANZ
Allianz offers liability insurance products for businesses ranging in size from small and middle-market companies to large multinational corporations. Its Global Corporate & Specialty unit delivers capacity for primary, umbrella and excess liability layers and offers industry-specific coverage.
BEST D&O INSURER: ZURICH
As liabilities expand for directors and officers amid shifting legal and regulatory environments, Zurich's D&O liability insurance offers competitive features, including: broad definitions of "insured" and "claim" and coverage for investigation and inquiry costs.
BEST EMPLOYMENT PRACTICES LIABILITY INSURER: ALLIANZ
In Europe and other parts of the world, businesses ranging from small and mid-size companies to large multinationals can obtain stand-alone employment practices liability coverage through Allianz Global Corporate & Specialty. Management, executive and professionals' liability coverages are available through the unit's financial lines of insurance.
BEST CRIME/FIDELITY INSURER: ZURICH
From misappropriations by employees to external assaults by skilled financial criminals, crime represents an ongoing threat to businesses. Zurich brings a global perspective to help clients address this significant exposure, which can surface anywhere in the world.
BEST OVERALL INSURER: ALLIANZ
Allianz has an extensive network of owned operations and affiliates throughout Central and Eastern Europe, including a reinsurance partnership with OJSC IC Allianz Russia. It is represented in more than 30 cities across Russia and works with Global Corporate & Specialty offices in more than 20 countries.
BEST OVERALL BROKER: AON
With offices in 13 countries in Central and Eastern Europe, Aon leverages its global capabilities. For its work across borders Aon created "a common corporate culture." According to Aon, each unit is structured to focus on global clients and is connected through a shared purpose and vision, uniform standards and technology. For multinational companies, resources are brought together by a strategic account manager. Clients operating in a single region have a local Aon representative who focuses on their issues.
BEST PROPERTY INSURER: ALLIANZ
Businesses across Central and Eastern Europe can access property insurance solutions from Allianz Global Corporate & Specialty (GC&S), which offers commercial property insurance for complex exposures. For businesses with large property holdings, the unit offers tailored property damage and business interruption coverage.
BEST GENERAL LIABILITY INSURER: ALLIANZ
Legal regimes in many countries throughout the region continue to bring heightened levels of risk. Businesses seeking to manage emerging local exposures effectively may benefit from a global perspective, including insurance solutions and risk management approaches initiated in countries with complex liability schemes. A network of owned operations and affiliates in Central and Eastern Europe offers access to the Allianz GC&S unit, which offers liability insurance for businesses of all sizes.
BEST CRIME/FIDELITY INSURER: ALLIANZ
Crime and theft continue to be significant issues in all parts of the world, particularly in emerging markets, where regulations and infrastructure are continuing to evolve. Allianz-owned operations and affiliates in Central and Eastern Europe offer access to the insurer's GC&S, which provides insurance solutions, risk management and claim services.
BEST OVERALL INSURER: ALLIANZ
Allianz operates across Latin America and the Caribbean through a network of owned operations and affiliate insurers. Insurance products and risk management services are available from Allianz offices located in Mexico and Brazil, where the Allianz GC&S unit commenced operations at the start of 2013. After strengthening its operations in Brazil, it plans to expand across South America. Total premiums for Allianz in the region rose by 15% in 2012 to €2.6 billion ($3.7 billion), compared to €2.3 billion in 2011.
BEST OVERALL BROKER: ARTHUR J. GALLAGHER
Arthur J. Gallagher provides risk management and insurance placement services in more than 140 countries worldwide through a network of owned and partner brokers. Gallagher is represented by more than 1,000 professionals throughout the Latin America/Caribbean region and, under new region head Vyvienne Wade, Jardine Lloyd Thompson's former European chairman, is focused on further expansion.
BEST PROPERTY INSURER: AIG
AIG operates in more than 25 countries and jurisdictions throughout Latin America and the Caribbean. Its property insurance solutions address such risks to a company's physical assets as material damage, business interruption and terrorism.
BEST GENERAL LIABILITY INSURER: AIG
Among the numerous casualty insurance coverages offered by AIG, general liability insurance is designed to protect businesses from the costs of accidents, injuries and property damage sustained by third parties.
BEST CRIME/FIDELITY INSURER: ZURICH
Expansion into emerging markets presents growth opportunities, but it may also increase exposure to commercial crime. Zurich brings a global perspective to managing this type of risk.
BEST OVERALL INSURER: AIG
AIG's operation in the Asia Pacific region includes offices in 22 countries. Its team comprises underwriting, insurance and risk professionals that develop innovative solutions to emerging risk challenges throughout the region. AIG offers specialized capabilities by industry sector, size and risk.
BEST OVERALL BROKER: JARDINE LLOYD THOMPSON
Jardine Lloyd Thompson has more than 1,500 staff across 12 major territories in Asia and nearly 900 staff in 24 offices in Australia and New Zealand. With a history in the region dating back to 1836, the brokerage offers dedicated expertise in energy, aviation, credit, political and security risks, employee benefits and wealth management.
BEST PROPERTY INSURER: AIG
AIG offers an extensive array of property insurance solutions for businesses throughout Asia, including products designed for specific industry sectors, specialized exposures and capacity requirements.
BEST GENERAL LIABILITY INSURER: ALLIANZ
Operating in Asia Pacific through its GC&S operations, Allianz offices and network partners, the insurer provides general and specialized commercial liability insurance products for clients throughout the region. In addition to individual primary insurance, Allianz offers excess and umbrella policies and international insurance programs.
BEST CRIME/FIDELITY INSURER: AIG
AIG provides a variety of insurance coverages designed to protect businesses in the region from the consequences of theft and crime. Its CyberEdge product provides protection against rising occurrences of sensitive data breaches, computer hacking, computer virus and employee destruction, stealing of information and identity theft.
BEST OVERALL INSURER: AXA
In the Middle East, where its presence dates back more than 100 years, AXA serves clients from offices in Bahrain, Qatar, Lebanon, Saudi Arabia, Oman and the United Arab Emirates. A variety of property and casualty insurance coverage is provided.
BEST OVERALL BROKER: MARSH
With more than 35 years of experience in the Middle East, Marsh is the region's largest insurance broking, risk management and employee benefits firm. Through its 14 offices in the region, it offers dedicated expertise in energy, construction, infrastructure, power and utilities, financial institutions, manufacturing, healthcare, real estate, retail, leisure and transportation.
BEST PROPERTY INSURER: AIG
AIG brings comprehensive property and energy solutions to clients across the Middle East. A significant increase in capacity supported by the insurer's engineering and claims expertise and global network enables the firm to serve the largest clients.
BEST GENERAL LIABILITY INSURER: ALLIANZ
Allianz serves clients throughout the Middle East via owned operations in Dubai, Saudi Arabia and Egypt, as well as affiliate insurers in several other countries across the region. Its GC&S unit is located in Dubai and has dedicated expertise in more than 22 international industries, including many prominent sectors in the Middle East, such as engineering and construction, chemical and petrochemical, financial services, manufacturing, marine, oil and gas, pharmaceuticals, power and utilities, real estate, renewable energy, telecommunications, and transportation and logistics.
BEST CRIME/FIDELITY INSURER: ALLIANZ
Crime and theft are issues for all industries in every region of the world. Allianz's GC&S unit offers dedicated global risk management expertise and specialized insurance solutions cutting across all exposures, including crime and theft.
BEST OVERALL INSURER: AIG
AIG has operations in Egypt, Kenya, South Africa and Uganda. The insurer plans to extend its geographic footprint further, pointing to the fact that seven of the sub-Saharan countries are in the global top 10 for GDP growth through 2015. Across the continent, clients can draw on its local and international expertise, increased capacity and a broad range of insurance products and solutions, including accident and health insurance, kidnap and extortion, environmental impairment liability, property terrorism and sabotage, as well as a variety of packaged coverages.
BEST OVERALL BROKER: AON
From its base in South Africa, Aon's presence has grown substantially. Its staff north of Limpopo (the northernmost province of South Africa) now exceeds 750. Aon anticipates offering a spectrum of risk- management and human-capital consulting services across this market, which now includes six of the world's 10 fastest-growing economies. A burgeoning middle class also brings opportunities for expansion of insurance products across the region.
BEST PROPERTY INSURER: AIG
AIG brings comprehensive property and energy solutions to clients to meet individual business needs. With an increase in commercial "highly protected risk" property capacity to what AIG describes as an "industry leading" $1.5 billion, the insurer minimizes the need for clients to seek multiple co-insurance markets or reinsurance and eliminates gaps between layers of coverage. Clients also benefit from the insurer's risk engineering, loss services and claims expertise.
BEST GENERAL LIABILITY INSURER: AIG
AIG manages risks for commercial clients of varying sizes. It boasts a broad risk appetite, large capacity and wide coverage across Africa and offers primary and excess layer protection against a wide range of exposures, including bodily injury and property damage. Specialized coverage enhancements may be available for industry-specific exposures, including building services contractors, financial institutions, government contractors, real estate and retail.
BEST CRIME/FIDELITY INSURER: AIG
In addition to commercial insurance packaged programs and stand-alone crime insurance for small- and middle-market businesses, the insurer offers policies that address the needs of large domestic companies and multinationals. Specialized coverages, including identity liability and cyberinsurance, address emerging global risks associated with the Internet and network computing exposures. Multinational corporations can evaluate program structure and coverage needs across multiple lines of insurance through an interactive online tool.