ANNUAL SURVEY — STANDING OUT FROM THE CROWD
By Adam Rombel
In the second of a two-part series, Global Finance recognizes the best corporate/institutional and consumer Internet banks globally and in six regions, as well as an overall winner.
For the 14th year, Global Finance showcases and honors the banks from around the world that are leading the way in an evolving digital era. The World's Best Internet Bank Awards recognizes those banks topping the industry in producing tangible business results by innovating in their online and digital products and services.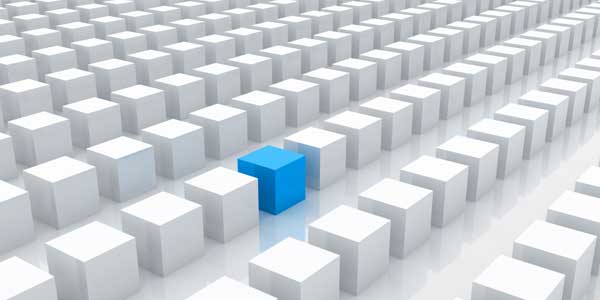 The awards honor those financial institutions with growth in online customers; personalized and comprehensive product offerings, website design and functionality; strong strategies for attracting and servicing online customers; and much more.
Winners were chosen from entries evaluated by a panel of judges at consultancy Infosys. The panel was led by Shashidhar Ramakrishnaiah, head of its consumer and commercial banking practice. Global Finance editors were responsible for the final selection of the award winners. Infosys officials believe the awards provide an opportunity for banks from around the world to benchmark themselves against their competitors as well as leading financial institutions from other regions.
The banks bringing home the honors include Citi, HSBC, ICBC, Samba, Scotiabank, Standard Chartered and Wells Fargo. Mobile banking, incorporation of social media, website design, information security initiatives, cash management and treasury services, electronic payments and investment products and services are the areas in which these banks are paving the way.
In corporate/institutional banking, the Internet banking pioneers have responded to the trend of the corporate treasury role's changing to more of a strategic function, where ensuring optimal working capital management is critical. "Real-time liquidity management tools [and] real-time information reporting are being adopted by leading commercial banks," Ramakrishnaiah says. Specifically, the top treasury portals incorporate cash, trade and liquidity functions, feature electronic bank account management (eBAM) and provide powerful cash-flow forecasting tools, he says.
In the consumer banking arena, customers similarly want to access their accounts and complete banking transactions safely anytime and from any location. Consumers' use of multiple banking channels (online, mobile, branch) is growing, and the innovative banks are accommodating them. Leading banks are redesigning and digitizing branch networks, developing personalized customer portals and using digital channels to sell to and service clients, as well as to stay on top of customer trends and interests.
The biggest trend among the world's top Internet banks this year is the incorporation of social media into their digital channels. Social media "is being used for customer engagement, customer service, marketing, employee engagement and recruitment," Ramakrishnaiah says. He notes that banks are using YouTube for marketing, LinkedIn for employee and candidate engagement, and Facebook and Twitter for customer feedback, sales and servicing.
Congratulations to all the winning banks. Stay tuned for information on the call for entries for the 2014 World's Best Internet Bank Awards competition.
| | |
| --- | --- |
| Best Overall Internet Bank | Citi |
| Best Corporate/Institutional Internet Bank | Citi |
| Best Consumer Internet Bank | Standard Chartered |
| | |
| --- | --- |
| North America | Citi |
| Western Europe | Citi |
| Central and Eastern Europe | Citi |
| Latin America | Citi |
| Asia Pacific | Citi |
| Middle East/Africa | Citi |
| | |
| --- | --- |
| North America | Scotiabank |
| Western Europe | Garanti Bank |
| Central and Eastern Europe | Tatra banka |
| Latin America | Scotiabank |
| Asia Pacific | Citi |
| Middle East/Africa | Standard Chartered |
| | |
| --- | --- |
| Best Investment Management Services | Citi |
| Best Online Cash Management Site | Citi |
| Best Trade Finance Services | Wells Fargo |
| Best Website Design | Citi |
| Best Integrated Corporate Bank Site | ICBC |
| Best Information Security Initiatives | Citi |
| Best in Mobile Banking | Citi |
| Best in Social Media | Citi |
| Best Online Treasury Services | BRE Bank |
| | |
| --- | --- |
| Best Online Deposit, Credit and Investment Product Offerings | HSBC |
| Best Bill Payment & Presentment | TBC Bank |
| Best Website Design | Tatra banka |
| Best Integrated Consumer Bank Site | TBC Bank |
| Best Information Security Initiatives | Standard Chartered |
| Best in Mobile Banking | Tatra banka |
| Best in Social Media | Standard Chartered |
| | |
| --- | --- |
| Canada | Citi |
| United States | Citi |
| | |
| --- | --- |
| Austria | Citi |
| Belgium | Citi |
| Finland | Citi |
| France | Citi |
| Germany | Citi |
| Greece | Eurobank Ergasias |
| Ireland | Citi |
| Italy | Citi |
| Luxembourg | Citi |
| Malta | Bank of Valletta |
| Netherlands | Citi |
| Norway | Citi |
| Portugal | Banco Espirito Santo |
| Spain | Citi |
| Sweden | Citi |
| Switzerland | Citi |
| Turkey | HSBC |
| United Kingdom | Citi |
| | |
| --- | --- |
| Bulgaria | Citi |
| Croatia | Privredna Banka Zagreb |
| Czech Republic | Citi |
| Georgia | TBC Bank |
| Hungary | Citi |
| Latvia | SEB Banka |
| Poland | Citi |
| Romania | Citi |
| Russia | Citi |
| Slovakia | Citi |
| Ukraine | Citi |
| | |
| --- | --- |
| Anguilla | Scotiabank |
| Antigua & Barbuda | Scotiabank |
| Argentina | Citi |
| Bahamas | Citi |
| Barbados | Scotiabank |
| Belize | Scotiabank |
| Bolivia | Banco de Credito BCP |
| Brazil | Citi |
| British Virgin Islands | Scotiabank |
| Cayman Islands | Scotiabank |
| Chile | Corpbanca Chile |
| Colombia | Citi |
| Costa Rica | Citi |
| Dominica | Scotiabank |
| Dominican Republic | Citi |
| Ecuador | Citi |
| Grenada | Scotiabank |
| Guatemala | Citi |
| Guyana | Scotiabank |
| Haiti | Scotiabank |
| Honduras | Citi |
| Jamaica | Citi |
| Mexico | Banamex |
| Panama | Citi |
| Paraguay | Citi |
| Peru | Citi |
| Puerto Rico | Scotiabank |
| St. Kitts & Nevis | Scotiabank |
| St. Lucia | Scotiabank |
| St. Maarten | Scotiabank |
| St. Vincent & the Grenadines | Scotiabank |
| Trindidad & Tobago | Citi |
| Turks & Caicos | Scotiabank |
| Uruguay | Citi |
| US Virgin Islands | Scotiabank |
| Venezuela | Citi |
| | |
| --- | --- |
| Australia | Citi |
| Bangladesh | Citi |
| China | ICBC |
| Hong Kong | Citi |
| India | Citi |
| Indonesia | Citi |
| Kazakhstan | Citi |
| Malaysia | Maybank |
| New Zeland | Citi |
| Pakistan | Citi |
| Philippines | Citi |
| Singapore | DBS |
| South Korea | Citi |
| Sri Lanka | Citi |
| Taiwan | Citi |
| Thailand | Citi |
| Vietnam | Citi |
| | |
| --- | --- |
| Algeria | Citi |
| Bahrain | Citi |
| Cameroon | Citi |
| Cote D'Ivoire | Citi |
| Democratic Republic of Congo | Citi |
| Egypt | Citi |
| Gabon | Citi |
| Jordan | Citi |
| Kenya | Citi |
| Kuwait | Citi |
| Lebanon | Citi |
| Morocco | Citi |
| Mozambique | Bank Unico |
| Nigeria | Citi |
| Oman | Bank Muscat |
| Qatar | Arab Bank |
| Saudi Arabia | Samba |
| Senegal | Citi |
| South Africa | Citi |
| Tanzania | Citi |
| Tunisia | Citi |
| United Arab Emirates | Citi |
| Uganda | Citi |
| Zambia | Citi |
| | |
| --- | --- |
| Bermuda | HSBC |
| Canada | Scotiabank |
| United States | Wells Fargo |
| | |
| --- | --- |
| Cyprus | Piraeus Bank |
| Greece | Piraeus Bank (Winbank) |
| Italy | FinecoBank |
| Jersey | Standard Chartered |
| Malta | Bank of Valletta |
| Portugal | Millennium BCP |
| Spain | CaixaBank |
| Turkey | Garanti Bank |
| | |
| --- | --- |
| Bulgaria | DSK Bank |
| Croatia | Privredna Banka Zagreb |
| Czech Republic | Citi |
| Georgia | TBC Bank |
| Hungary | Citi |
| Latvia | SEB Banka |
| Poland | Bank Millennium |
| Romania | Garanti Bank |
| Russia | Promsvyazbank |
| Slovakia | Tatra Bank |
| | |
| --- | --- |
| Anguilla | Scotiabank |
| Antigua & Barbuda | Scotiabank |
| Argentina | Santander Rio |
| Bahamas | Scotiabank |
| Barbados | Scotiabank |
| Belize | Scotiabank |
| Bolivia | Banco de Credito BCP |
| Brazil | HSBC |
| British Virgin Islands | Scotiabank |
| Cayman Islands | Scotiabank |
| Chile | Banco Santander |
| Colombia | Citi |
| Costa Rica | Scotiabank |
| Dominica | Scotiabank |
| Dominican Republic | Scotiabank |
| Grenada | Scotiabank |
| Guyana | Scotiabank |
| Jamaica | Scotiabank |
| Mexico | Banamex |
| Panama | Scotiabank |
| Paraguay | Itau Unibanco |
| Puerto Rico | Banco Popular Puerto Rico |
| St. Kitts & Nevis | Scotiabank |
| St. Lucia | Scotiabank |
| St. Maarten | Scotiabank |
| St. Vincent & the Grenadines | Scotiabank |
| Trindidad & Tobago | Scotiabank |
| Turks and Caicos | Scotiabank |
| US Virgin Islands | Scotiabank |
| Venezuela | BBVA Banco Provincial |
| | |
| --- | --- |
| Australia | Citi |
| Bangladesh | Standard Chartered |
| Brunei | Standard Chartered |
| China | Citi |
| Guam | Citi |
| Hong Kong | HSBC |
| India | Citi |
| Indonesia | Citi |
| Japan | Rakuten Bank |
| Malaysia | CIMB |
| Mongolia | Golomt Bank |
| Pakistan | Standard Chartered |
| Philippines | Citi |
| Singapore | Standard Chartered |
| South Korea | Standard Chartered |
| Sri Lanka | HSBC |
| Taiwan | ANZ |
| Thailand | Citi |
| Vietnam | Standard Chartered |
| | |
| --- | --- |
| Bahrain | Citi |
| Egypt | Citi |
| Ghana | Standard Chartered |
| Israel | Bank Leumi |
| Jordan | Arab Bank |
| Kenya | Standard Chartered |
| Lebanon | Blom Bank |
| Mozambique | Banco Unico |
| Qatar | Mashreq Bank |
| Saudi Arabia | Samba |
| United Arab Emirates | Standard Chartered |
| Zambia | Standard Chartered |
| | |
| --- | --- |
| Best Investment Management Services | Wells Fargo |
| Best Online Cash Management | Citi |
| Best Trade Finance Services | Wells Fargo |
| Best Web Site Design | Citi |
| Best Integrated Corporate Bank Site | Wells Fargo |
| Best Information Security Initiatives | Citi |
| Best in Mobile Banking | Wells Fargo |
| Best in Social Media | Citi |
| Best Online Treasury Services | Wells Fargo |
| | |
| --- | --- |
| Best Investment Management Services | Citi |
| Best Online Cash Management | Citi |
| Best Trade Finance Services | Yapi Kredi Bank |
| Best Web Site Design | Citi |
| Best Integrated Corporate Bank Site | Citi |
| Best Information Security Initiatives | Citi |
| Best in Mobile Banking | Banco Espirito Santo |
| Best in Social Media | Turkish Economy Bank |
| Best Online Treasury Services | Garanti Bank |
| | |
| --- | --- |
| Best Investment Management Services | Citi |
| Best Online Cash Management | Citi |
| Best Trade Finance Services | Citi |
| Best Web Site Design | Citi |
| Best Integrated Corporate Bank Site | TBC Bank |
| Best Information Security Initiatives | Citi |
| Best in Mobile Banking | Bank Millennium |
| Best in Social Media | Citi |
| Best Online Treasury Services | BRE Bank |
| | |
| --- | --- |
| Best Investment Management Services | Citi |
| Best Online Cash Management | Scotiabank |
| Best Trade Finance Services | Citi |
| Best Web Site Design | Citi |
| Best Integrated Corporate Bank Site | Bancolombia |
| Best Information Security Initiatives | Citi |
| Best in Mobile Banking | Citi |
| Best in Social Media | Citi |
| Best Online Treasury Services | Banamex |
| | |
| --- | --- |
| Best Investment Management Services | Citi |
| Best Online Cash Management | DBS |
| Best Trade Finance Services | DBS |
| Best Web Site Design | Citi |
| Best Integrated Corporate Bank Site | ICBC |
| Best Information Security Initiatives | ICBC |
| Best in Mobile Banking | Citi |
| Best in Social Media | ICBC |
| Best Online Treasury Services | ICBC |
| | |
| --- | --- |
| Best Investment Management Services | Citi |
| Best Online Cash Management | Citi |
| Best Trade Finance Services | Samba |
| Best Web Site Design | Citi |
| Best Integrated Corporate Bank Site | Samba |
| Best Information Security Initiatives | Samba |
| Best in Mobile Banking | Citi |
| Best in Social Media | Citi |
| | |
| --- | --- |
| Best Online Deposit, Credit and Investment Product Offerings | Scotiabank |
| Best Bill Payment & Presentment | CIBC |
| Best Web Site Design | Scotiabank |
| Best Integrated Consumer Bank Site | Scotiabank |
| Best Information Security Initiatives | CIBC |
| Best in Mobile Banking | Scotiabank |
| Best in Social Media | Wells Fargo |
| | |
| --- | --- |
| Best Online Deposit, Credit and Investment Product Offerings | FinecoBank |
| Best Bill Payment & Presentment | Garanti Bank |
| Best Web Site Design | Piraeus Bank (Winbank) |
| Best Integrated Consumer Bank Site | Piraeus Bank |
| Best Information Security Initiatives | Standard Chartered |
| Best in Mobile Banking | Piraeus Bank (Winbank) |
| Best in Social Media | Garanti Bank |
| | |
| --- | --- |
| Best Online Deposit, Credit and Investment Product Offerings | Citi |
| Best Bill Payment & Presentment | TBC Bank |
| Best Web Site Design | Tatra Banka |
| Best Integrated Consumer Bank Site | TBC Bank |
| Best Information Security Initiatives | Citi |
| Best in Mobile Banking | Tatra Banka |
| Best in Social Media | Garanti Bank |
| | |
| --- | --- |
| Best Online Deposit, Credit and Investment Product Offerings | HSBC |
| Best Bill Payment & Presentment | Banco Popular Puerto Rico |
| Best Web Site Design | HSBC |
| Best Integrated Consumer Bank Site | HSBC |
| Best Information Security Initiatives | Banco Santander |
| Best in Mobile Banking | Banco Santander Rio |
| Best in Social Media | Bancolombia |
| | |
| --- | --- |
| Best Online Deposit, Credit and Investment Product Offerings | HSBC |
| Best Bill Payment & Presentment | Standard Chartered |
| Best Web Site Design | HSBC |
| Best Integrated Consumer Bank Site | Citi |
| Best Information Security Initiatives | Standard Chartered |
| Best in Mobile Banking | Taishin Bank |
| Best in Social Media | CIMB Bank |
| | |
| --- | --- |
| Best Online Deposit, Credit and Investment Product Offerings | Standard Chartered |
| Best Bill Payment & Presentment | Abu Dhabi Commercial Bank |
| Best Web Site Design | Standard Chartered |
| Best Integrated Consumer Bank Site | Samba |
| Best Information Security Initiatives | Standard Chartered |
| Best in Mobile Banking | Samba |
| Best in Social Media | Standard Chartered |