Good fundamentals and political uncertainty present opportunities for savvy underwriters, despite rising interest rates.
While the era of low interest rates may be drawing to a close, no one is predicting the bottom will fall out of the debt-capital markets just yet. The record-low yields of the past few years created a large volume of closeout business in the debt-capital markets in 2017 and even into the first quarter of 2018.
That could change later in the year, if the Federal Reserve Board of Governors, as expected, hikes rates at least a couple of times in response to inflation fears. Still, most are not predicting that the bull market in bonds that has persisted since the 1980s will come to a halt.
According to a Bank of America Merrill Lynch strategy paper, "the long-awaited 'great rotation' of funds out of bonds and into stocks that would signal the end of the bull market has yet to occur."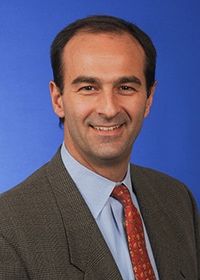 Winners' 2017 Reflections
Bank of America Merrill Lynch was this year's global winner as Best Debt Bank overall. The bank also won in the regional category for the Best Debt Bank in North America. Meanwhile, Citi took the prize for Latin America and Societe Generale won for Western Europe and for Central and Eastern Europe.
Chris Gilfond, head of Latin American debt and equity capital markets at Citi, says that "2017 and 2018 have been remarkable so far, although there were and continue to be clouds hanging over the market. Last year it was the US elections—this year Fed and monetary policy, as well as the political calendar for this year in Mexico, Brazil and Colombia. The upcoming elections led to lots of issuance in 2017 to get ahead of the curve."
"We have no strong evidence yet of lesser liquidity in the market; but some investors have been in defensive mode in anticipation of a more uncertain backdrop, leading to some order books being less massive than usual in the corporate market," says Felix Orsini of Societe Generale Corporate and Investment Banking.
"Overall, this had little impact on funding conditions for corporate issuers, with credit spreads still at historic low levels and new issue premium still very tight (5 to 10 bps on average for investment-grade corporates)," adds Orsini, who serves as global head of public-sector origination and co-head of corporate origination for the bank's Debt Capital Markets practices.
"At the beginning of the year, there was very strong activity, which came to a complete stop on February 8 when the Dow fell 1,000 points," says Citi's Gilfond. "We went from going 100 miles an hour to a full stop for almost four weeks."
Backin Gear
Since then, markets have recuperated from this interruption. In Latin America, anticipated elections in Mexico this July and Brazil in October likely have had an impact on sentiment.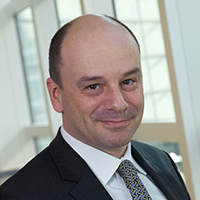 Meanwhile, "European corporate debt ballooned 12% year-on-year to $1.5 trillion in 2017, and the market continues to hold promise in [2018]—especially for leveraged finance," notes Roody Muneean, Dealogic's global head of loans research.
"On the corporate side, we expect this year more hybrid issuance to take advantage of the new framework established by Standard & Poor's, allowing issuers to redeem outstanding hybrids before their fifth anniversary," Societe Generale's Orsini says. "The transaction we announced recently for Telefónica is the first one taking advantage of S&P's new methodology."
Societe Generale served as book runner, issuing two new hybrid bonds and a tender offer, on six outstanding hybrids. It was also book runner on a couple of noteworthy deals in Europe.
"The other major theme of the year remains the development of the sovereign green-bond market, as illustrated with the transactions from Belgium and Poland," says Orsini.
The bank also had a strong presence in Central and Eastern Europe (CEE).
"[CEE] issuance in 2018 has been dominated by sovereigns—Slovenia, Romania, Macedonia and Poland—and all transactions closed successfully with oversubscription rates between 2.5x and 3.5x, in line with 2017 demand," says Cécile Camilli, Societe Generale's head of debt capital markets for CEE, the Middle East and Africa. "The CEE region is more immune to the rates' volatility, thanks to its scarcity value and the higher yield it offers versus similarly rated credits in Western Europe."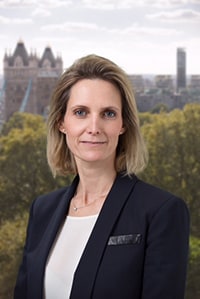 On the buy side, "We see higher volatility in emerging markets than we have seen. And we continue to see positive inflows into our market, directionally, over the course of the next three to four months. Coupons will be redistributed to investors. Spring and early summer will be supportive of investor interest," Gilfond says. "It's been a year of good fundamentals, with a shot of political uncertainty in the largest of the economies in the region."
Other award winners for Best Debt Bank 2018 were Rand Merchant Bank for Africa, DBS for Asia-Pacific and HSBC for the Middle East.
In 2017, DBS ranked first in the Singapore league with 34% market share, according to Bloomberg. DBS also featured strongly in Greater China issuance, ranking eighth for corporate issuance, according to Dealogic.
BEST DEBT BANKS

Global

Bank of America Merrill Lynch

North America

Bank of America Merrill Lynch

Western Europe

Societe Generale

Central and Eastern Europe

Societe Generale

Asia-Pacific

DBS

Latin America

Citi

Middle East

HSBC

Africa

Rand Merchant Bank