Winners in the inaugural Best Bank for New Financial Technology category have already reserved their spot at the forefront of financial innovation, leveraging blockchain, artificial intelligence, data analytics and the Cloud to change the face of investment banking.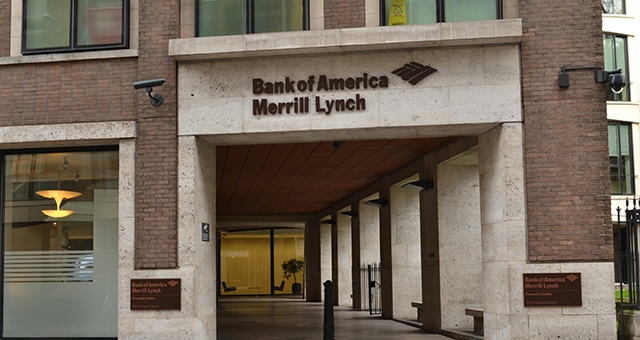 Keeping up with new technology and security is now part of a bank's core strategy. Gone are the days when fintech was relegated to the back office, data center or redundancy systems operated by banks. Ever since the 2008 global financial crisis, fintech has taken center stage in the transactions, processes and security of financial institutions. And with the increasing popularity of cryptocurrencies and the blockchain, banks are taking an even more serious look at fintech.
That is why Global Finance magazine created its first Best Bank for New Financial Technology category this year. Much like the other rankings in the awards, the winning banks in this category are listed by region. While blockchain innovation is still in its early stages, and the applications for investment banking aren't entirely clear, these banks are at the forefront of deploying technology to gain intelligence and improve dealmaking.
BAML won in the Global and North American categories. The bank has filed for 15 blockchain-related patents and is drafting more. Speaking at a CNBC event in Davos, Switzerland, Catherine Bessant, chief Operations and Technology officer at BAML said, "Blockchain's very intriguing, and for us, it's a balance between not wanting to be Neanderthal, but not wanting to put out a commercial application [that] is still very unclear as a technologist." Bressant says that BAML has tried to stay at the forefront, with patents in the blockchain or cryptocurrency space. "[It's] important in the intellectual-property world to reserve our spot," she stated, "even before we know what the commercial application might be."
In 2017, BAML also made several announcements, including the creation of its CashPro Assistant, which uses artificial intelligence and predictive analytics to help commercial and corporate clients easily access and analyze their banking information. Artificial intelligence, "multicurrency netting," which allows large companies that operate globally to reduce payments, and other services have brought BAML to the forefront of the industry.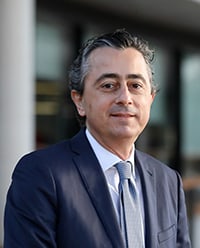 In other parts of the world, Latin America's BBVA—which won Best Bank for New Financial Technology in that region—continues to create strategic partnerships that are enhancing its fintech footprint. "We have signed strategic partnerships with AWS, Google, Microsoft, Salesforce, IBM and Cisco, and technology start-ups like Datio and Veridas," says Victor Espinosa, BBVA's executive director of Engineering Strategy. Recently, BBVA announced that it had invested in German fintech group solarisBank and increased its participation in Atom Bank, the UK's first online-only bank. In December 2016, BBVA acquired Mexican online payment-solutions company Openpay.
In terms of security, Alvaro Garrido, head of Information Security and Engineering Risks, says BBVA has taken a holistic approach, which looks at the entire lifecycle of information and solutions and applies best-of-breed technology to constantly improve processes and intelligence so potential attacks can be proactively detected and neutralized. "A key element of our strategy in this space is the intensive use of data analytics, AI and automation of our response."
VTB Capital, which won in Central and Eastern Europe, is working with partners such as the Fund for Internet Initiatives, the Skolkovo Innovation Center in Moscow, the Russian Venture Company and the Association for the Development of Financial Technologies (FinTech Association). "Being one of the founders of the FinTech Association, VTB is developing a project for applying blockchain technology to issue and verify ebonds," says a spokesperson for the firm. "This technology will make it possible to switch from paper-format bank guarantees to digital ones, to optimize existing business processes and reduce the risk of fraud."
In Africa, winner Rand Merchant Bank created the FOUNDeRY— a fintech innovation hub which designs, builds and experiments with new digital pathways in corporate and investment banking. "We have also introduced robotic process automation into the bank, and have 14 robots actively working in RMB with plans to grow these numbers significantly over the next six months," explains RMB CEO James Formby.
Rounding out this inaugural list is BNP Paribas, the winner in Western Europe, which in addition to implementing an AI trade-matching predictive tool for asset managers has started a fintech fund for start-ups that are developing platforms for financial services. GIB Capital, the winner in the Middle East, set up an online and mobile retail bank in Saudi Arabia under the brand Meem.
Finally, CCB International, which won in Asia-Pacific, is building a Global Innovation Investment Center dedicated to cultivating a global network of innovative enterprises. Last year it also announced, with IBM, the development of the first blockchain-enabled bancassurance project in Hong Kong, with the aim of streamlining transaction processing and enhancing service delivery. CCB CIO Jin Panshi was quoted in the press as saying, "A bank is like a large, complex building, and to manage it you need to assemble parts and construct a system. In the age of digitalization, this is now more complex than ever. We see systems becoming increasingly integrated, and that's why we encourage enterprise innovation.
He also stated that CCB had migrated 83% of its distributed applications to the Cloud, which had a significant knock-on effect on its mainframe utilization rate, which fell from 90% to 70%. "This saved us $150 million a year," stated Panshi. "CCB's Cloud is the biggest in China's domestic market, and if the service requirements are high for our 683 million global customers, we can scale on demand.
BEST FOR NEW FINANCIAL TECHNOLOGY

Global

Bank of America Merrill Lynch

North America

Bank of America Merrill Lynch

Western Europe

BNP Paribas

Central & Eastern Europe

VTB Capital

Asia-Pacific

CCB International

Latin America

BBVA

Middle East

GIB Capital

Africa

Rand Merchant Bank