Global Financegives readers insight into the providers delivering Shariah-complaint solutions that meet the needs of sophisticated customers with complex needs.
GLOBAL WINNERS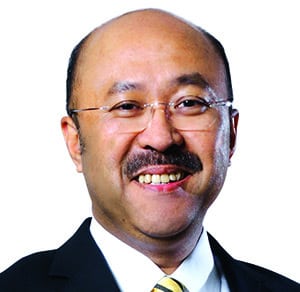 Best Islamic Financial Institution | Maybank Islamic
Maybank Islamic has long been one of the leading Islamic financial institutions globally and, on many occasions, has been a first mover in bringing innovative shariah-compliant financial products to market. Global Finance has awarded it the title of Best Islamic Financial Institution on account of its strong financial performance in 2017, and specifically for gaining market share in various areas.
Maybank Islamic has highly regarded management in place and a clear strategic vision in the shariah financing and investment arena. It is clearly dominant in the Asian market but is also very active in the wider Islamic sphere. Globally, it is the fifth-largest Islamic bank, with assets exceeding $45 billion. Maybank Islamic's profit before tax was up by 41% to 2.8 billion Malaysian ringgit ($690 million) in 2017. Deposits and investment accounts grew by 12% in 2017.
Financing growth was up by 10% in 2017 to MYR163 billion. Its contribution to Maybank Group's total loan book continues to increase, and was 56.9% at the close of 2017. Maybank Islamic's balance sheet is strongly capitalized, with a total capital ratio of 20.8% at year's end.
Maybank's recent Islamic financial innovation is HouzKEY, designed to provide an alternative solution for home ownership through a program that requires only three months' rental deposit. The customers are given the option to purchase the property after renting for at least one year at an agreed price. HouzKEY is the first such rent-to-own homeownership plan in Malaysia to be fully enabled on a digital platform.
Best Sukuk Bank | Maybank Islamic
From ranking second in the global sukuk market in the previous year, Maybank Islamic is ranked first in the Global Sukuk League table in 2017. Its market share in global sukuks increased to 13.1% in 2017, with a book of 230 issues valued at $7.2 million. In the ringgit-denominated league table, Maybank Islamic remains by far the main player, with a market share of 30.88%.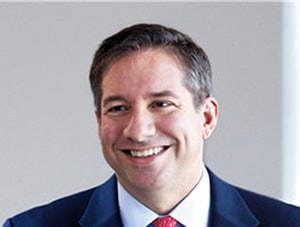 Best Islamic Retail Bank | Al Rajhi Bank
Al Rajhi Bank has been one of the flagship Islamic retail banks for many years, but its performance in 2017 was particularly strong in the retail banking space. It has the largest customer base in Saudi Arabia with 9 million depositors, and has the largest retail network in the Middle East with 577 branches, 4,800 ATMs and 75,000 points of sale. The bank processes more than 70 million transactions monthly, or four out of every 10 transactions in the kingdom. Al Rajhi Bank is ranked first in the region for transmittances. Al Rajhi is growing globally and has operations in Jordan, Malaysia and Kuwait. The bank's net profit rose by over 12% in 2017 to $2.4 million.
Best Islamic Investment Bank | QInvest
Despite local and regional challenges, QInvest delivered very good performance in 2017. The bank's prudent management of risk contributed to its success, as well as its commitment to build a strong liquidity position and an underleveraged balance sheet. QInvest launched a series of new products that serve its current clients and investors while allowing the bank to reach a wider client base, enabling the bank to meet increased demand across different asset classes.
The bank's revenues in 2017 were 368.6 million Qatari riyal ($101 million), resulting in operating profits of QAR177 million. Total assets stood at QAR4.5 million at the end of 2017 with a capital adequacy ratio of 26%. Its debt-markets business acted as joint lead manager and bookrunner on such issuances as Dar Al Arkan's and Ezdan Holding Group's respective five-year QAR1.8 billion sukuks.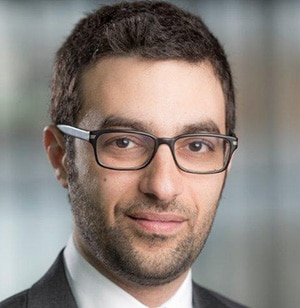 QInvest's asset-management division delivered impressive performance across both local and global markets. Within its growing Turkish operations, the bank continues to deliver top-quartile performance and has won a number of significant institutional mandates. In 2017, the bank launched an income fund in collaboration with SQN Capital Management. A second tranche was raised in Q4 2017. During 2018, the team expects to launch the third in the series of Ijarah funds.
QInvest's real estate investment and advisory business successfully closed six transactions. It is now investing around QAR363 million across southern European real estate, multi-family assets in the US, a mixed-use portfolio in Greater London and the planning phase of a development in Scotland.
Best Islamic Custodian | BNY Mellon Asset Servicing
BNY Mellon Asset Servicing offers custody and securities servicing solutions to the world's leading institutional investors, including shariah-compliant funds. It has a substantial global franchise with $33.3 trillion assets under custody or administration, operating in more than 100 markets.
Best Provider Of Shariah-Compliant Funds | Al Rajhi Capital
Al Rajhi managed more $7 billion in assets under management (AUM) at the end of 2017. Al Rajhi Capital offers a wide range of Islamic shariah-compliant investment products across all major asset classes and investment styles.
Key strategic developments in 2017 included establishing a corporate development and proprietary investments division. Proprietary investments contributed 23% to total revenue in 2017. The company's strong real estate track record was reinforced by the approval for the initial public offering (IPO) of the Al Rajhi REIT Fund, one of the largest of its kind in the kingdom. Al Rajhi has also launched its asset management online portal for clients. It remains the top broker on the Tadawul stock exchange.
Best Provider Of Shariah-Compliant Short-Term Investments | Maybank Islamic
Maybank Islamic's shariah-compliant short-term investments showed strong performance in 2017. Its Mudarabah investment account distinguishes Islamic investments from deposits, and offers customers potentially higher and more stable returns. Maybank Islamic holds more than 80% market share of unrestricted investment account balances.
Best Islamic Financial Institution For Large Corporates | Qatar Islamic Bank
Government-backed Qatar Islamic Bank is the leading domestic Islamic franchise in Qatar and has a growing global footprint, including activities in the UK. QIB also possesses a strong treasury unit, supporting its service offerings for large corporates. Net profit was up 12% in 2017 to to QAR2.4 million.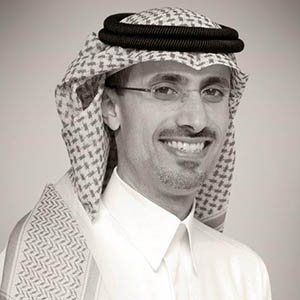 Best Islamic Asset Management Company | Jadwa Investment
Saudi-based Jadwa Investment has a comprehensive array of shariah-compliant funds, with a customer base ranging from government to institutional to retail. AUM increased to 26.5 billion Saudi Arabian riyal ($7.1 billion) in early 2018. Jadwa is the third-largest Saudi equity manager and the largest among non-banks. In 2017, it continued to be active in private equity transactions across multiple sectors.
Best Islamic Trade Finance Provider | Dubai Islamic Bank
In 2017, Dubai Islamic Bank saw strong returns in its trade financing activities. The world's third-largest Islamic bank by total assets offers a wide range of shariah-compliant products and services to wholesale, corporate and other clients. Enjoying a strong brand name in trade finance, the bank saw asset growth of 19% in 2017 to 207 billion Emirati dirham ($56.4 billion). Net financing grew by 16% to AED133 billion. Corporate-financing assets expanded by 24% during the year. Net profit increased by 11% to AED4.5 billion.
Best Islamic Takaful | Tawuniya
Tawuniya, the leading Islamic insurance company in Saudi Arabia, holds a diversified portfolio that includes medical, motor, and property and casualty insurance programs. The company has a wide geographical presence, with 115 offices—the kingdom's largest sales network. Assets total SAR13.4 billion, with SAR8.4 million in written gross premiums, and 2017 revenues were SAR7.5 million.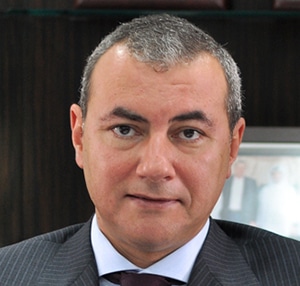 Best Islamic Project Finance Provider | Qatar Islamic Bank
Qatar Islamic Bank's expertise in Islamic finance enabled its project-financing team to execute a QAR1.6 billion financing deal with Al Jaber Engineering (JEC) to design and build food-security facilities and warehouses at Hamad Port. QIB was also active in large medium-term commodity murabaha related to construction, upgrading roads and other projects.
Best Up-And-Coming Financial Institution | Bank Assafa
Formerly Dar Assafaa, Bank Assafa is the new Islamic bank in Morocco. Supported by its parent Attijariwafa Bank, Assafa is poised for growth. The Islamic banking market in Morocco is only just beginning, but is considered to have good potential long-term.
Sukuk Deal Of The Year | Qatar Islamic Bank
QIB priced a highly successful $750 million, five-year sukuk. Despite the busy issuance window, with a number of emerging-market issuers pricing transactions on the same day and some Gulf Cooperation Council (GCC) names marketing potential transactions, QIB was able to take advantage of pent-up demand for quality issuers to successfully price a transaction. The sukuk traded 120 bps over mid-swaps, demonstrating that the offering was priced with a negative new-issue premium. Further, the order book was 2.9 times oversubscribed and achieved a balanced distribution profile.
IPO/Equity Deal Of The Year | Union National Bank
Orient UNB Takaful's IPO, with Union National Bank as lead manager and lead receiving bank, was a highly successful deal in 2017. Listed on the Dubai Financial Market, the IPO was 13 times oversubscribed.
Real Estate Deal Of The Year | Qatar Islamic Bank
QIB was the issuer, lead manager and arranger for this 2017 QAR1.6 billion, two-year door-to-door financing, along with Murabaha LCs, Musawama and Commodity Murabaha. The well-managed and executed deal was for JEC, which has completed various large-scale turnkey projects.
REGIONAL WINNERS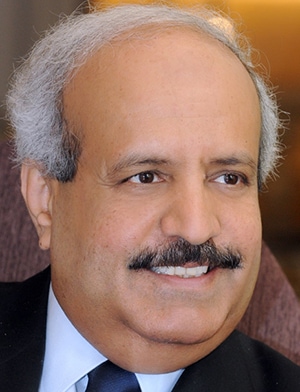 Africa | Al Baraka Banking Group
Bahrain-based Al Baraka Banking Group is the leading Islamic institution across Africa, with assets of $25.5 billion. Accordingly, it is one of the largest Islamic finance players there, with a diversified asset mix and geographic presence in 16 countries.
Asia | Maybank Islamic
Maybank Islamic, the flagship shariah-compliant institution in Asia, continues to increase market share as it creates new shariah-compliant products. In serving the world's most Muslim-populous nation, for example, Maybank Indonesia's shariah-compliant performance continued to strengthen in 2017, with total financing growing by 48% and total deposits by 53%. Shariah banking's profit before tax increased 35% to 630.90 billion Malaysian ringgit in 2017, and the unit is the most profitable of all shariah banks in Indonesia.
Middle East | Qatar Islamic Bank
Qatar Islamic Bank wins the Middle East award based on its strong 2017 performance under challenging circumstances. The bank is the sixth-largest globally in terms of asset size for Islamic banks and the fifth-largest regionally, excluding Iran. It dominates the local Qatari market for Islamic finance and had a strong year in sukuks, project finance and trade finance. Both its corporate and retail banking operations performed well. QIB's net profit rose by 7% in 2017 to $618 million. Assets were up by 8% to $41.3 billion.
Europe | KT Bank
KT Bank was established in 2015 as the first Islamic bank in Germany and in the eurozone, offering comprehensive financial products and services based on shariah principles. A subsidiary of Kuveyt Turk Bankasi in Istanbul, KT Bank now has branches in Berlin, Frankfurt, Mannheim, Cologne and Munich. Its financing portfolio now exceeds €100 million and is growing rapidly, in part due to increasing demand for halal food importing.
COUNTRY WINNERS
Afghanistan | Afghanistan International Bank
The leading bank in its home market, Afghanistan International Bank has assets of around $900 million. The bank provides a comprehensive range of Islamic banking products and services through its wide domestic branch network in the country.
Algeria | Banque Al Baraka D'Algerie
Part of the Al Baraka Banking Group, Banque Al Baraka D'Algerie is experiencing sound growth in its shariah-compliant banking activities in Algeria. With assets of approximately $2 billion, it has an increasingly large client base.
Bahrain | Al Baraka Bank Bahrain
Al Baraka Islamic Bank, with $2.3 billion in assets at year end, operates eight branches in Bahrain and is one of the banking units of Al Baraka Banking Group. The bank is increasing its focus on the housing and real estate sector domestically.
Bangladesh | Islami Bank Bangladesh
Islami Bank Bangladesh has assets of around $9.8 billion with total equity over $600 million. It is the second-largest bank in Bangladesh, with more than 300 branches.
Brunei | Bank Islam Brunei Darussalam
Bank Islam Brunei Darussalam has recorded very good asset growth over the past few years, with a balance sheet now exceeding $6.5 billion. The bank has long been profitable and holds a leading market position in Islamic finance in Brunei Darussalam.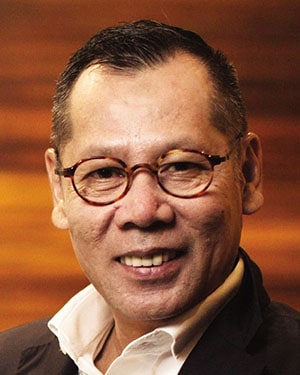 Egypt | Abu Dhabi Islamic Bank Egypt
Abu Dhabi Islamic Bank Egypt is a rising player in the expanding Islamic finance market in Egypt. With 70 branches, ADIB Egypt is experiencing 10% growth in assets in 2017 to $2.1 billion, with return on average assets of 1.78%. The bank has invested heavily in technology and has state-of-the-art Internet and telephone banking. It is among the few banks in Egypt providing international remittance via mobile apps and it has partnered with Etisalat to offer co-branded cards.
Indonesia | Bank Muamalat Indonesia
Bank Muamalat was the shariah-financing pioneer in Indonesia. Total assets grew by 10% in 2017 to $4.6 billion. The bank's customer deposits base increased by 15% to $3.6 billion. The Islamic Development Bank owns 32.7% of Bank Muamalat, and both National Bank of Kuwait and Boubyan Bank have large stakes.
Jordan | Jordan Islamic Bank
Jordan Islamic Bank boasts a high capital adequacy ratio and good coverage for non-performing assets. Total assets expanded to $5.9 billion in 2017 and equity to $529 million.
Kazakhstan | Al Hilal Bank
Al Hilal Islamic Bank was the first Islamic bank in Kazakhstan. Supported by the government of the United Arab Emirates, the bank's asset base grew by around 10% in 2017.
Kuwait | Boubyan Bank
Boubyan Bank continued to grow its domestic franchise in Kuwait, with total assets rising 16% in 2017 to $13.1 billion. Boubyan launched a suite of innovative products for liability management, payments and personal finance.
Lebanon | Arab Finance House
Beirut-based Arab Finance House's strategy is to add value to the business and Islamic investment sectors by providing shariah-compliant investment products and banking services to individuals, small businesses and corporate customers.
Malaysia | Maybank Islamic
Maybank Islamic is the largest Islamic bank in Malaysia, holding around one-third of the market in 2017. It is the flagship institution in the country due to its product range, service, innovation and financial profile. In nearly all areas, it holds a dominant market position.
Morocco | Umnia Bank
Umnia Bank, the joint venture Islamic bank of Qatar International Islamic Bank and Morocco's CIH Bank, was launched in 2017. It has a rapidly expanding branch network and is enjoying asset growth in Morocco's new Islamic banking market.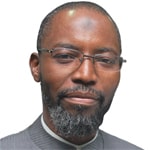 Nigeria | Jaiz Bank
The first Islamic financial institution in Nigeria, Jaiz Bank obtained a license in 2016 to expand nationwide. Its balance sheet is still small at just over $200 million, but its Islamic services are relatively wide in both depth and breadth.
Oman | Meethaq Islamic Banking
With more than $3.1 billion in assets at the end of 2017, Meethaq Islamic Banking is the most popular and largest Islamic banking entity in Oman, offering a full suite of shariah-compliant banking products. In 2017, Meethaq launched Oman's fist sukuk program.
Pakistan | Meezan Bank
Meezan Bank, the fastest-growing bank in the Pakistan Islamic sector, boasts a network of around 600 branches in 150 cities. Total assets grew by more than 10% in 2017 to $7.1 billion. Total equity rose to $348 million last year.
Palestine | Palestine Islamic Bank
Palestine Islamic Bank's assets grew by a remarkable 25% in 2017 to just over $1 billion as equity reached $110 million.
Qatar | Qatar Islamic Bank
QIB holds a market share of approximately 50% of Islamic banking assets in its home market. It has strong operations across wholesale banking and retail banking. Its capital adequacy ratio exceeded 17% in 2017.
Saudi Arabia | Al Rajhi Bank
Al Rajhi Bank, the largest Islamic bank globally with year-end total assets of $91 billion, achieved a return on assets of 2.7% in 2017 based on its strong retail franchise and its profile as a major player in worldwide investment banking.
Singapore | Maybank Islamic
Maybank Islamic's assets saw growth of 12% year-over-year, as it continues to extend the only shariah-compliant financing offered by a bank tailored to Singapore's growing retail and small-and medium-size enterprise segments.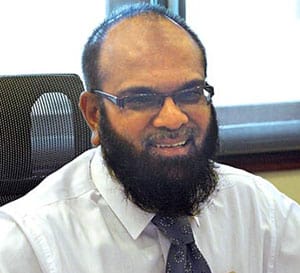 South Africa | HBZ Bank
HBZ Bank recorded steady growth in 2017, and assets now amount to more than $300 million. It is wholly owned by Habib Bank AG Zurich.
Sri Lanka | Amana Bank
Amana Bank was Sri Lanka's first licensed commercial bank to operate on an Islamic model. Total equity nearly doubled in 2017 to $74 million. The bank now has a dominant franchise in the Islamic banking sector in its home market.
Thailand | Islamic Bank of Thailand
Islamic Bank of Thailand is the main shariah-compliant institution in Thailand, with around 25 branches. It is majority owned by the Thai government.
Tunisia | Al Baraka Bank Tunisia
Owned by Al Baraka Banking Group of Bahrain, Al Baraka Tunisia's total assets stood at $618 million at the end of 2017 as customer deposits increased to $452 million.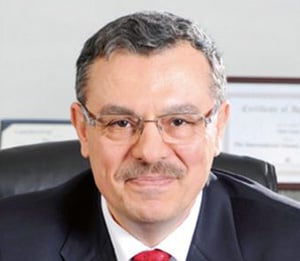 Turkey | Kuveyt Türk Katilim Bankasi
Kuveyt Türk Katilim Bankasi is majority owned by Kuwait Finance House. KTKB has seen very strong growth over the past few years, and in 2017 total assets expanded by 10% to $15.1 billion. Net profit was $173 million in 2017 and the average return on assets was 1.21%. Germany's KT Bank AG is a wholly owned subsidiary of KTKB.
United Arab Emirates | Emirates Islamic
Established in 2004, Emirates Islamic is a leading shariah-compliant institution in the UAE market. Net profit jumped in 2017 to $191 million from $29 million in 2016. It is strong in the digital-banking space and revamped its mobile-banking app in 2017.