Global Finance selects the best sub-custodian banks in seven global regions and 82 countries.

Sub-custodian banks are the eyes and ears on the ground for their clients in distant lands. They are local custodians who hold securities for global custodians and handle a wide range of administrative services. In this 17th year of selecting the world's best sub-custodian banks, Global Finance honors those institutions that—safely and efficiently—provide the services that make cross-border securities investing possible.
These agent banks—with deep knowledge of local business conditions—can offer valuable advice about markets and regulatory developments. They offer a long list of administrative services: payments, corporate-action processing, proxy voting, transfer agency services, accounting and others. In many cases, sub-custodians also offer securities lending and foreign exchange.
In this annual survey, Global Finance awards the Best Sub-Custodian Banks in seven global regions and 82 countries. Citi is the regional winner in both North America and Latin America, where it is the leading provider of custody services for international investors in many markets. Altogether, Citi has on-the-ground securities-services operations in 62 markets, more than any other sub-custodian bank. Citi uses the same main custody system across all of its markets to ensure consistent service.
"We're proud to be recognized again this year for our North American sub-custody services," says Dominic Crowe, global head of product and development strategy at Citi's Custody and Fund Services. "Citi's mission to provide practical business and data solutions that add value to the securities-services industry remains at the forefront of our innovation efforts to support its evolving requirements."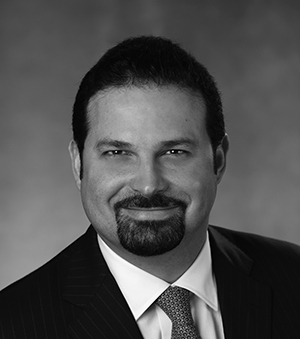 Ricardo Hesse, Citi's head ofSecurities Services for LatinAmerica
"We're very pleased to receive the overall Latin America sub-custody award, as well as several individual country awards," says Ricardo Hesse, Citi's head of securities services for Latin America. "Our commitment to provide quality services working locally, in partnership with clients as well as all industry stakeholders, continues to be at the heart of our core business strategy to help drive efficiencies across the region."
Citibanamex has an 80% market share, in terms of assets, under custody in Mexico. It employs a proprietary tool for automated pre-match with local brokers to improve settlement efficiency. In addition to automated straight-through processing connectivity with S.D. Indeval, the central securities depository of Mexico, for settlement of local securities, Citibanamex can also process trades in international securities and exchange-traded funds without manual intervention.
BNP Paribas is Global Finance's choice as the Best Sub-Custodian Bank in Western Europe, where it stands out as the leading provider of local custody- and settlement-related services covering a wide variety of instruments. The French bank is one of the highest rated asset-servicing banks in the industry. It is a multiasset servicing specialist with a high level of expertise and leading market shares in the Euronext markets.
BNP Paribas Securities Services, which is also a global custodian, works continuously to provide better services and faster operations. The bank offers post-trade and asset-servicing solutions to market participants, corporations and issuers. BNP Paribas Securities Services has expertise in the local ins and outs of 36 countries and has kept up with the pace of regulatory change with agility and anticipation. It is actively involved in local market committees and trade associations to help shape the sustainable capital markets of the future.
UniCredit wins the award for Best Sub-Custodian Bank in Central and Eastern Europe (CEE) for the 10th consecutive year. The Milan-based pan-European bank operates the leading sub-custody network in the CEE region, covering 11 markets. Its own subsidiaries operate full-scale universal banks, with leading transaction-banking services in each market.
UniCredit also offers a single point of entry to its CEE securities services through its Vienna hub, UniCredit Bank Austria, and provides on-the-ground local experts in these services. Clients can choose the direct-servicing model, which provides the fastest access; or the one-stop service via Austria, which limits risk exposure to a single bank.
"We are dedicated to serving our clients; and these acknowledgements testify to the achievements of our teams in understanding client needs, thanks to our unrivaled local presence and our deep market knowledge, know-how and expertise," says Andrea Diamanti, head of CEE corporate and investment banking and private banking at UniCredit, and deputy chairman of the supervisory board at AO UniCredit Bank. "Our focus on the securities business is proven by our continuous effort to further enhance and harmonize our service and product offering, automate key processes across our markets and provide more-efficient servicing capabilities for our clients."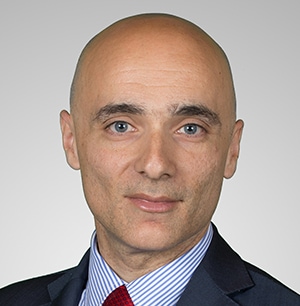 Andrea Diamanti, head ofCEE Corporate and InvestmentBanking and Private Banking atUniCredit
In addition to the CEE regional award, UniCredit won country awards in Austria, Bulgaria, the Czech Republic, Hungary, Serbia and Slovenia.
"In an environment where technological innovation and the ability to swiftly adapt to the challenges of the continuously evolving landscape are key for success, we are working hard every day to maintain our leading position in our core region," says Júlia Romhányi, global head of securities services at UniCredit. "The recognition of our efforts throughout last year is very important feedback to both our clients and our teams. UniCredit's approach to client service will continue to keep the consistent, high-quality and tailor-made solutions to further improve customer satisfaction, while constantly keeping the sustainability of our business model."
DBS Bank picks up the award for Best Sub-Custodian Bank in the Asia-Pacific. The Singapore-based bank recently introduced a new "Ideal Securities" solution that improves the user experience with easy customization and expands the way clients can send trade instructions for custody and fund-administration services.
DBS Bank's cash and securities unit and its fiduciary services division grew by 30% last year, demonstrating the attractiveness of the bank's enhanced client services. DBS has a growing presence in Asia's three key growth areas: Greater China, Southeast Asia and South Asia. By owning and running its technology platforms, and establishing connectivity using application programming interfaces, the bank has increased efficiency, reduced time to market and won new accounts.
"DBS has always focused on maintaining a precise understanding of each client's needs and delivering agile solutions to meet them," says Ee Fong Soh, managing director and head of Securities and Fiduciary Services, Client Management and Implementation at DBS Bank. "This enables our clients to constantly stay competitive in today's rapidly evolving regulatory and technological environments."
"Moving forward," she says, "DBS will continue innovating our service offering alongside the developments in market infrastructure across the Asia-Pacific region. Asset safety and service-quality consistency are our hallmark and remain our key priority. We are well-positioned to be the custodian of choice for our clients and are excited for the next phase of growth in the region."
Standard Chartered Bank is the winner for the Middle East region, where its assets under custody expanded sharply in 2018 and its revenue from securities services more than doubled. The bank has deep relations with sovereign wealth funds in the region and offers securities services in Bahrain, Jordan, Oman, Qatar and the United Arab Emirates (UAE). The bank's "single-touch" custody model, which uses a shared ledger to connect international custody clients' accounts directly to domestic proprietary markets, was enabled last year in the Dubai International Financial Centre. In the UAE, Standard Chartered has direct access to all three exchanges: the Abu Dhabi Securities Exchange, the Dubai Financial Market and Nasdaq Dubai.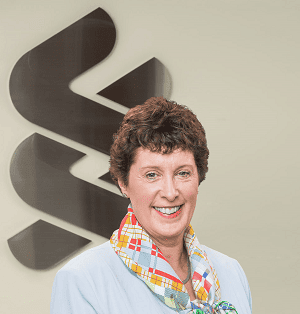 Margaret Harwood-Jones,global head of SecuritiesServices at StandardChartered Bank
"The Middle East represents a key growth location to us, and our commitment to being a connector bank for our clients is unrivaled," says Margaret Harwood-Jones, global head of securities services at Standard Chartered Bank. "Winning this award certainly reaffirms that our efforts and investments into this region have placed us on the right track and serves as a testament to how much our clients value our partnership."
South Africa–based Standard Bank takes the Best Sub-Custodian Bank for Africa award, where it is the largest banking group by assets and a leading provider of investor services in 14 markets. Also operating under the Stanbic brand, Standard Bank uses a single technology platform to serve all of these markets with a consistently high level of custody, derivatives clearing, securities lending and investment-administration services.
Standard Bank has the largest sub-custody network in sub-Saharan Africa. Stanbic IBTC Bank holds the assets for 80% of all foreign investors taking positions in the Nigerian market. Standard Bank also won in Namibia and Kenya, markets in which, along with Ghana, it has major market share.
"Africa offers so much opportunity for our investor base given its vast untapped resources and a demographic dividend from young people learning and growing," says Charl Bruyns, global head of financial institutions and investor services at Standard Bank. "The latest figures released by the African Development Bank suggest the continent's infrastructure needs will be between $130 billion and $170 billion a year over the next seven years, with a current financing gap of $68 billion to $108 billion annually. Our role is to talk, connect and be the think tank of development of the capital market infrastructure that will stimulate investment in Africa."
"Connecting investors to opportunity is making a real difference to the 1.3 billion people living in Africa." he says. "It is amazing to be part of this journey that is shaping the investments, savings and capital markets of Africa."
WORLD'S BEST SUB-CUSTODIAN BANKS2019
GLOBAL WINNER
To be named at an awards ceremony in London on September 25, 2019
REGIONALWINNERS

North America

Citi

Latin America

Citi

Western Europe

BNP Paribas

Central & Eastern Europe

Unicredit Bank

Asia-Pacific

DBS Bank

Middle East

Standard Chartered Bank

Africa

Standard Bank
COUNTRY WINNERS

Argentina

Citi

Armenia

Ardshinbank

Australia

Citi

Austria

UniCredit Bank Austria

Bahrain

Standard Chartered Bank

Belgium

BNP Paribas

Brazil

Itaú Unibanco

Bulgaria

UniCredit Bulbank

Canada

CIBC Mellon

Chile

Banco de Chile

China

Agricultural Bank of China

Colombia

Citi

Côte d'Ivoire

Societe Generale Côte d'Ivoire

Croatia

OTP banka

Cyprus

Bank of Cyprus

Czech Republic

UniCredit Bank Czech Republic

Denmark

Nordea Bank

Egypt

Commercial International Bank

Estonia

SEB

Finland

Nordea Bank

France

BNP Paribas

Georgia

Bank of Georgia

Germany

Commerzbank

Ghana

Standard Chartered Bank

Greece

Eurobank Ergasias

Hong Kong

Standard Chartered Bank

Hungary

UniCredit Bank Hungary

Iceland

Islandsbank

India

Standard Chartered Bank

Indonesia

Standard Chartered Bank

Ireland

BNP Paribas

Israel

Bank Leumi

Italy

Intesa Sanpaolo

Japan

MUFG Bank

Jordan

Bank of Jordan

Kazakhstan

Altyn Bank

Kenya

Stanbic Bank Kenya

Kuwait

HSBC

Latvia

SEB

Lithuania

SEB

Luxembourg

BNP Paribas

Malaysia

Standard Chartered Bank

Mauritius

Standard Chartered Bank

Mexico

Citibanamex

Mongolia

Trade and Development Bank

Morocco

BMCI

Mozambique

Standard Bank Mozambique

Namibia

Standard Bank Namibia

Netherlands

BNP Paribas

New Zealand

HSBC

Nigeria

Stanbic IBTC Bank

Philippines

Standard Chartered Bank

Poland

Bank Pekao

Portugal

Novo Banco

Qatar

HSBC

Romania

BRD Groupe Societe Generale

Russia

SGSS Russia (Rosbank)

Saudi Arabia

HSBC Saudi Arabia

Serbia

UniCredit Bank Serbia

Sinagpore

DBS Bank

Slovakia

Raiffeisen Bank International

Slovenia

UniCredit Bank Slovenija

South Africa

Nedbank

South Korea

KEB Hana Bank

Spain

BBVA

Sri Lanka

Hatton National Bank

Sweden

SEB

Switzerland

Credit Suisse

Taiwan

CTBC

Thailand

Bangkok Bank

Tunisia

SGSS Tunisia

Turkey

TEB

UAE

First Abu Dhabi Bank

United Kingdom

HSBC

United States

Citi

Uruguay

Banco Itaú Uruguay

Vietnam

Standard Chartered Bank
---
Methodology
Global Finance's editorial board considered market research, input from expert sources and entry information from banks to select the institutions that reliably provide the best services in 82 countries and seven regions of the world. The criteria included customer service, competitive pricing, smooth handling of exception items, technology platforms, post-settlement operations, business continuity plans and knowledge of local markets, regulations and practices. Performance was judged over the calendar year 2018.