Winners of our annual Best Sub-custodian Bank Awards are leaders in protecting and servicing client assets in far-flung markets.

In our 16th year of selecting the world's best sub-custodian banks, Global Finance honors those institutions that have kept pace with rapid changes in the industry, finding ways to cope with the growing regulatory burdens and costly—yet essential—technology enhancements.
The role of sub-custodian banks has become more challenging due to regulations that impose new fiduciary responsibilities and far greater liabilities on global custodians. Custodians are now obliged to follow documented due-diligence procedures for selecting and monitoring sub-custodians, who are required to perform additional fiduciary duties in protecting their clients' assets.
Custodians and their sub-custodians offer a host of administrative services related to client assets. They handle income and interest payments, corporate action processing, proxy voting, depositary receipts services, accounting and transfer-agency services. In addition, custodians offer securities lending and foreign-exchange services.
Sub-custodians also offer valuable advice. They keep investors informed about where the risks are in local markets, and what is being done to manage and mitigate those risks.
Global Finance selected the World's Best Sub-custodian Bank (a new award added this year), as well as winners in seven global regions and 82 countries.
Standard Chartered Bank, with its extensive emerging markets network in Asia, Africa and the Middle East, is the global winner. The bank has enjoyed rapid growth in assets under custody—a reflection of its esteem in the eyes of clients.
"We are now in the second year of our five-year 'SS2.0' journey, and the results have been fantastic," says Margaret Harwood-Jones, head of Securities Services at Standard Chartered Bank. "We are on track to double the size of our business by the end of 2021. This is a reflection of our clients' belief in our strategy and in the development road map that backs it up."
Standard Chartered also is the winner of Best Sub-custodian Bank in the Asia-Pacific region. The bank is a major participant in China's Bond Connect, which gives foreign investors access to China's interbank bond market. In India, where Standard Chartered is the sole custodian for the country's largest public social security fund, assets under custody rose 47% last year. In Bangladesh, Standard Chartered is the only custodian with a stock-exchange clearing capability. Its assets under custody in Bangladesh rose 79% last year.
"Clearly there are many challenges to tackle, not least the long-term future of our industry and the potential disintermediation of various market participants due to artificial intelligence, robotics and digital-ledger technology," Harwood-Jones adds. "In the short to medium term, however, our focus will be on enhanced product capability, increased automation and more efficient and effective delivery of data and information to our clients."
Citi is the regional winner in both North America and Latin America. Citi has on-the-ground securities services operations in 62 markets around the world. Participants in the sub-custody market continue to experience a wide range of business challenges, from the rapid pace of technology development to cybersecurity concerns and the emergence of large-scale cryptocurrency trading.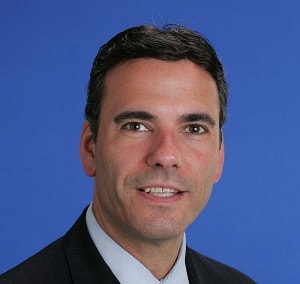 "We are thrilled to be recognized in North America for sub-custody services once again," says Jay Martin, Citi's head of North American Custody and Fund Services. "This is a testament to the Citi team who dedicate their efforts to improving the business environment for clients, from straight-through processing and operational staff training and development to enhanced data-delivery tools."
Across all of its markets, Citi uses the same main custody system, assuring consistency of service. The system is customized locally to meet specific market requirements. In Latin America, there have been positive regulatory reforms in a number of countries, including Chile, Colombia and Peru. These changes are creating a more coherent and streamlined regulatory environment.
"We are resolute and driven to deliver market-leading securities servicing solutions to support the growth aspirations and demands of our clients in the highly charged Latin American macroeconomic environment," says Ricardo Hesse, Citi's regional head of Securities Services for Latin America. "The depth of Citi's expert market knowledge and client relationships, enabled by our widespread local presence, allows us to stay at the forefront of a rapidly evolving industry dynamic, supporting new industry solutions and enabling an efficient process of change in the securities marketplace."
BNP Paribas is our choice for the Best Sub-custodian Bank in Western Europe, with a market share of 40% to 60% in the Euronext markets. BNP Paribas Securities Services offers well-rounded solutions to support clients' trading and investment operations. It offers the highest level of expertise and service and is one of the highest-rated asset servicing banks in the industry.
The French bank is a multiasset servicing specialist, covering equities, bonds and derivatives. It has influenced regulatory and market changes across Europe that have streamlined industry procedures and safeguarded assets.
UniCredit wins the award for Best Sub-custodian Bank in Central and Eastern Europe for the ninth consecutive year. UniCredit operates the leading sub-custody network in the CEE region, covering 11 markets, with its own subsidiaries operating full-scale universal banks in each market. UniCredit also offers a single point of entry to its CEE securities services through its Vienna hub, UniCredit Bank Austria. Clients can choose which servicing model best suits their needs. The direct servicing model provides the most competitive time-to-market access, while the one-stop service via Austria limits risk exposure to a single bank.
In addition to the CEE regional award, UniCredit won country awards in Austria, Bulgaria, Czech Republic, Serbia and Slovenia. "This is a fantastic demonstration of our capabilities in providing consistently high client service, tailored to each specific market and the region," says Andrea Diamanti, head of CEE Corporate and Investment Banking and Private Banking at UniCredit. "It is also testament to the outstanding work of our teams and something we look to build on, leveraging UniCredit's unique pan-European network and extensive product range. Our ultimate goal is to continue offering our clients unrivaled benefits across borders."
Julia Romhanyi, global head of Securities Services at UniCredit, adds that: "UniCredit's approach to client service will continue to be centered around increasing customer satisfaction while constantly increasing the sustainability of our business model. In an environment where technological innovation and the ability to swiftly adapt to the challenges of the continuously evolving landscape are key for success, we are working hard every day to maintain our leading position in CEE markets."
HSBC is the regional winner in the Middle East, due to its extensive network and sophisticated systems. The bank offers sub-custody services in all six of the Gulf Cooperation Council countries, as well as Egypt, Lebanon and Palestine. HSBC is the longest-established international sub-custodian in the region.
"HSBC continues to invest in growing the depth of our footprint in the Middle East region. We continue to strengthen our partnerships in our local markets in order to enhance operating standards, risk mitigation and efficiency. These efforts have been noticed by clients and by the makers of the world's benchmark emerging market indices," says Kapil Seth, regional head of Middle East and North Africa at HSBC Securities Services. "Our industry is becoming more of a technology-oriented business, and clients are integral to how we develop these new technologies. Developing technology aids our service proposition to potentially bring our clients closer to the market."
The regional winner for Africa, Standard Bank, facilitates portfolio investments in 16 African markets from its South African hub. The bank, which also operates under the Stanbic Bank brand, uses a single technology platform to deliver a uniformly high level of service. Standard Bank has the largest sub-custody network in sub-Saharan Africa, with more than $450 billion of assets under custody.
Stanbic IBTC Bank is the largest custodian of nonpension assets in Nigeria, with an 80% market share. Stanbic also accounts for about one-third of the market in Ghana and Kenya.
"We are pleased to receive this award, which serves as recognition of our Africa-focused strategy and our role in delivering solutions to our clients in our chosen markets," says Charl Bruyns, head of Investor Services at Standard Bank. "Custody services providers in Africa have a challenging task of partnering with global clients in navigating fast-changing capital markets across the region, advocating for regulatory harmonization and the adoption of global best practices."
---
Methodology
African capital markets continue to be transformed by economic growth, demographic trends that are driving growth in the pension and insurance industry, the upgrade of trading and settlement infrastructures, and revision of securities law in a number of countries, Bruyns says.
Global Finance's editorial board considered market research, input from expert sources and entry information from banks to select the institutions that reliably provide the best services in 82 markets and seven regions of the world. The criteria included customer service, competitive pricing, smooth handling of exception items, technology platforms, post-settlement operations, business continuity plans and knowledge of local markets, regulations and practices. Performance was judged over the calendar year 2017.
World's Best Sub-Custodian Banks 2018
| | |
| --- | --- |
| North America | Citi |
| Latin America | Citi |
| Western Europe | BNP Paribas |
| Central & Eastern Europe | Unicredit |
| Asia-Pacific | Standard Chartered Bank |
| Middle East | HSBC |
| Africa | Standard Bank |
| | |
| --- | --- |
| Argentina | Citi |
| Armenia | Ardshinbank |
| Australia | National Australian Bank |
| Austria | UniCredit Bank Austria |
| Bahrain | HSBC |
| Belgium | BNP Paribas |
| Brazil | Itaú Unibanco |
| Bulgaria | Unicredit Bulbank |
| Canada | CIBC Mellon |
| Chile | Banco de Chile |
| China | Agricultural Bank of China |
| Colombia | Citi |
| Cote d'Ivoire | Societe General |
| Croatia | Splitska banka |
| Cyprus | Bank of Cyprus |
| Czech Republic | Citi |
| Denmark | Nordea |
| Egypt | Commercial International Bank |
| Estonia | SEB |
| Finland | Nordea |
| France | BNP Paribas |
| Georgia | Bank of Georgia |
| Germany | Commerzbank |
| Ghana | Standard Chartered Bank |
| Greece | Eurobank Ergasias |
| Hong Kong | Standard Chartered Bank |
| Hungary | Raiffeisen Bank International |
| Iceland | Islandsbanki |
| India | Standard Chartered Bank |
| Indonesia | Standard Chartered Bank |
| Ireland | HSBC |
| Israel | Bank Leumi |
| Italy | Intesa Sanpaolo |
| Japan | MUFG Bank |
| Jordan | Standard Chartered Bank |
| Kazakhstan | Altyn Bank |
| Kenya | Standard Chartered Bank |
| Kuwait | HSBC |
| Latvia | SEB |
| Lithuania | SEB |
| Luxembourg | BNP Paribas |
| Malaysia | Maybank |
| Mauritius | Standard Chartered Bank |
| Mexico | Citibanamex |
| Mongolia | Trade and Development Bank (TDB) |
| Morocco | Societe Generale Marco |
| Mozambique | Standard Bank Mozambique |
| Namibia | Standard Bank Namibia |
| Netherlands | BNP Paribas |
| New Zealand | National Australia Bank |
| Nigeria | Stanbic IBTC Bank |
| Norway | Nordea |
| Oman | HSBC |
| Pakistan | Standard Chartered Bank |
| Paraguay | Banco Itaú Paraguay |
| Peru | Citi |
| Philippines | HSBC |
| Poland | Bank Pekako |
| Portugal | Novo Banco |
| Qatar | Qatar National Bank |
| Romania | BD Groupe Societe Generale |
| Russia | SGSS Russia |
| Saudi Arabia | HSBC Saudi Arabia |
| Serbia | UniCredit Bank Serbia |
| Singapore | DBS Bank |
| Slovakia | CSOB |
| Slovenia | UniCredit Bank Slovenija |
| South Africa | Nebank |
| South Korea | KEB Hana Bank |
| Spain | BBVA |
| Sri Lanka | Citi |
| Sweden | SEB |
| Switzerland | Credit Suisse |
| Taiwan | CTBC |
| Thailand | Bangkok Bank |
| Tunisia | UIB-SGSS Tunisia |
| Turkey | TEB |
| UAE | HSBC |
| United Kingdom | HSBC |
| United States | Citi |
| Uruguay | Itaú Unibanco |
| Vietnam | Standard Chartered Bank |