By Gordon Platt
NORTH AMERICA
Citi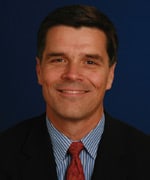 Lee Waite, global head of direct custody and clearing, Citi
Citi's Global Transaction Services division has the largest proprietary custody network in the world, covering 61 markets and 98.5% of global market capitalization. Lee Waite, global head of direct custody and clearing, notes that cost is now the main focus of market participants. "Every one of our major clients is asking us to help them to become more efficient," he says. "We are moving further up the value chain into the back offices and the middle offices of our clients. They want to do everything faster, better and cheaper." He adds that clients are concerned with contingency planning and managing all types of risk.
With thousands of new regulations being introduced in the US and Europe, one key concern of custodians is the EU's Alternative Investment Fund Managers Directive (AIFMD), which seeks to bring various forms of investment management, including hedge funds and private equity funds, under regulatory supervision.
Citi is the largest subcustodian in the US, the world's biggest subcustody market. The bank serves a wide range of clients, from assets managers to broker-dealers and global custodians.
WESTERN EUROPE
BNP Paribas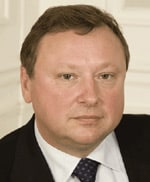 Alain Pochet, global head, clearing and custody, BNP Paribas
BNP Paribas provides securities services as a subcustodian in 24 markets worldwide, including 14 in Europe. The bank is also a global custodian, which means that clients can open a single account at BNP Paribas to settle all of their securities trading activity worldwide. "We cover 70% of the global equity market and 99% of the European equity market," says Alain Pochet, global head of clearing, settlement and custody at BNP Paribas Securities Services.
In 2001 the bank began a major upgrade of its custody platform, which was finish a year and a half ago. The main change is that the platform provides a single view of all client activity in equities, fixed income and cash, as well as listed derivatives. "We are able to know the real market position of each client, including the level of cash, so we can have perfect management of risk," Pochet says. BNP Paribas adapted its market infrastructure well before the financial crisis hit. "We made the necessary investments in technology at a time when capital spending was more available," he notes. "It would be much more difficult to do today."
Standard Chartered has a direct subcustody presence in 29 countries in Asia, Africa and the Middle East. Its Asian subcustody service centers are in Hong Kong and Singapore. Standard Chartered Securities Services is in the middle of a multiyear program to replace its core custody platform across its entire network. Last year it completed the introduction of a corporate-actions processing center in all 15 of its Asian markets. Simon Cleary, global product head of custody services, transaction banking, at Standard Chartered, says: "We had year-on-year increases [in 2011] in assets under custody and securities services revenues."
Markets in Asia are moving toward common standards for transaction processing, Cleary notes. There has been a constant stream of market changes in terms of access, regulatory reform and asset coverage, he adds. For example, enhanced know-your-customer requirements have been introduced in Indonesia, India and South Korea. Easier access to stock index futures and cross-border ETFs in China, as well as renminbi-denominated stocks on the Hong Kong exchange, HKEx, are among the other notable changes.
LATIN AMERICA
Citi
Citi is the leading custodian in Latin America, where it covers the nine biggest markets, which accounts for the majority of the region's market capitalization. In 2011 the bank's yearly average of assets under custody in the region was $330 billion.
Citi works closely with securities market regulators and depositories and is represented on every market infrastructure board in the region. In Brazil, Citi is participating in a project to standardize and centralize the transfer of information between the main market participants, such as custodians, asset managers, depositories and regulators. In Mexico, Citi's Banamex subsidiary is working with the central securities depository, Indeval, to develop an automated processing flow of corporate actions Swift messages.
Last year Citi implemented tax-payment services as a result of a Peruvian capital gains tax on exchange trades, and the bank is working with the Peruvian central securities depository, Cavali, on an electronic settlement interface. In Colombia securities lending and repurchase transactions are now available for foreign portfolio investors, and the bank's subsidiary, Cititrust, the bank's local custodial subsidiary, is assisting clients in settling delivery-versus payment instructions.
The Trinidad and Tobago Stock Exchange is the largest in the Caribbean region. Republic Bank, based in Port of Spain, has been offering custody services to nonresident investors since 1992. Republic Securities, the bank's brokerage subsidiary, works closely with its trust and asset management department. Another subsidiary, Republic Finance and Merchant Bank (Fincor), offers broker-dealer services on the Eastern Caribbean Securities Exchange, based in St Kitts. Republic Bank offers a local-currency-denominated Caribbean Equity Fund, which holds shares of companies listed on local and regional stock exchanges.
CENTRAL AND EASTERN EUROPE
UniCredit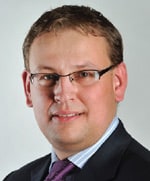 Tomasz Grajewski, global head of securities services, UniCredit
UniCredit has the most comprehensive network of all agent banks in Central and EAstern Europe. "Our policy is to provide portfolio coverage in the region at consistent standards, irrespective of the size of the markets," says Tomasz Grajewski, global head of securities services at UniCredit.
The bank has subcustody teams in 14 subsidiaries in the CEE, which are among the largest and best-capitalized banks in these countries. UniCredit is also a global custodian and it uses agent banks to access more than 100 markets for its institutional clients in Central and Eastern Europe. "The biggest change in terms of products for us is undoubtedly clearing," Grajewski adds. "The growth of central clearing and the advent of remote brokerage have created major product opportunities."
NORDIC REGION
SEB
Sweden's SEB has custody units on the ground in all of the Nordic and Baltic markets. "We are the only bank to provide subcustody services directly in these seven countries," says Göran Fors, global head of custody services at SEB. While a local presence is critical in the subcustody business, firms also must keep costs down in light of razor-thin margins. SEB offshores its core operational tasks to its new operations center in Riga, Latvia, as one way to lower costs. Single-market providers will not be able to cope with the coming regionalization in the business, according to Fors.
MIDDLE EAST
HSBC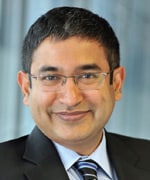 Arindam Das, regional head of Middle East and Africa, HSBC
HSBC offers subcustody services in all six of the Gulf Cooperation Council countries, as well as Egypt, Palestine, Lebanon and Jordan. Arindam Das, regional head of Middle East and Africa at HSBC Securities Services, says the bank's market share and local experts stand out. HSBC also has a single custody platform across the region, providing a standardized and consistent service to its clients. The three securities markets of the United Arab Emirates and the Qatar Stock Exchange have implemented the DVP (delivery-versus-payment) model of securities settlement. "This has significantly de-risked the market," says Arindam Das, regional head of HSBC Securities Services.
AFRICA
Nedbank
A leader in South African subcustody, Nedbank also offers services in Namibia, Swaziland and Botswana. As part of its alliance with Ecobank, it is present in 35 countries and offers custody services in Nigeria and Ghana. The bank implemented a new securities-processing system last year, notes Louise Currie, general manager, Nedbank Investor Services. "Our response to [regulatory] change will now be more agile," she says. Nedbank offers comprehensive outsourced services to pension funds in South Africa. The bank is preparing comment on South Africa's proposed financial markets bill, which includes insolvency provisions for banks that operate as custodians.

World's Best Subcustodians 2012