By Gordon Platt
NORTH AMERICA
Citi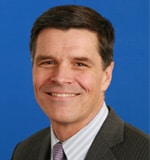 Lee Waite: The rules of the game are not static
Citi is the largest subcustodian in the US, the world's biggest subcustody market. The bank also has the largest proprietary network in the industry, with a presence in 61 markets worldwide. In April 2013, Citi announced plans to acquire ING's custody and securities services business in seven Central and Eastern European markets, including Russia. Lee Waite, global head of direct custody and clearing at Citi, says: "All financial institutions are in a position where they need to really be critical and to think about what businesses they are in and whether to exit certain businesses altogether. ING decided that providing direct custody services in these CEE markets was not a core business for them, going forward."
There are barriers to entry in subcustody and costs to staying in the game, Waite says. Further concentration in the industry is likely, he adds, because cost pressures continue unabated, interest rates are low and securities lending is muted. "The rules of the game do change. They are not static," he adds. "Therefore, subcustodians have to change their processes and procedures, and this requires continued investment."
Ongoing client concerns with contingency planning are driven by changes in regulations and the need to have backups in place, Waite says. Citi's Securities and Fund Services offers direct custody and clearing, global custody and related services, such as funds administration, securities financing, and agency and trust.
WESTERN EUROPE
BNP Paribas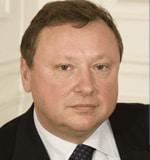 Alain Pochet: Being a custodian is like being an engineer
BNP Paribas offers subcustody services in 27 countries, including 14 in Europe, with access to an additional 77 markets worldwide for its clients. The newest addition is Colombia, where the French bank opened new offices last year. Last year it also added subcustody operations in the US and Australia. In Europe, BNP Paribas is the market leader in domestic custody and offers proprietary coverage for about 98% of the MSCI Europe Index.
Alain Pochet, global head of clearing, settlement and custody, BNP Paribas Securities Services, says: "Harmonization is progressing well in Europe, with the Target2 system for cash contributing to the smooth functioning of the payment, clearing and settlement system. We are very closely involved in the integration project to optimize European financial infrastructure."
BNP Paribas continues to invest heavily in technology, people and risk-management tools, Pochet says. Several years ago, the bank created a center in Lisbon to mirror its main operational functions in Paris to ensure business continuity. The bank is also a global custodian with connections to most major markets worldwide. "Being a custodian is like being an engineer, because of the need to deal with all of the technical details," says Pochet.
www.bnpparibas.com
ASIA PACIFIC
Standard Chartered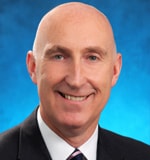 Simon Cleary: The Asia-Pacific region historically has been a stronghold for our business
Standard Chartered has doubled its in-house custody network in Asia, Africa and the Middle East in the past three years. In 2012 the bank introduced an integrated direct and regional custody platform, beginning with its main subcustody centers of Singapore and Hong Kong. The global platform will unite the bank's extensive custody network of 39 markets.
Simon Cleary, global head of custody services, Standard Chartered, says: "The Asia-Pacific region historically has been a stronghold for our business, which has remained resilient despite challenging macroeconomic conditions. In 2012, for example, our assets under custody in the region grew by more than 5%."
In Singapore the bank accounts for more than half of the daily settlement turnover on the central depository. Standard Chartered is also one of the leading providers of securities services in India, where it was the first foreign bank to introduce derivatives clearing. In Indonesia, where the bank has a 30% share of the custody market, its transaction volumes increased by more than 50% in 2012 from a year earlier. The bank had a similar increase in transaction volumes in Thailand, where its share of the foreign custody market is 35%.
www.standardchartered.com
LATIN AMERICA
Citi
The bank's assets under custody in the region more than doubled in 2012 to $680 billion. Citi's clients include local mutual and pension funds, insurance companies, brokerage houses and government entities. It also serves global custodians, broker dealers and central securities depositories (CSDs).
In Argentina, Citi led a project to implement direct links with the CSD and its participants to improve settlement efficiency. In Colombia, Citi's custody subsidiary Cititrust is working with the Colombia Stock Exchange to allow direct settlement on the exchange to eliminate the current double-settlement process. Citi played a major role as international settlement agent on Cemex's $1.1 billion initial public offering in October 2012. This was the first IPO in Colombia to settle in local currency as well as dollars.
Last year, Citi introduced a proprietary mobile platform for investors in the region to access detailed information on fund flows, transactions and counterparty exposures and to speak with local Citi personnel about critical market developments.
www.citigroup.com
CARIBBEAN
Scotiabank
Scotiabank's network of 370 branches in 23 countries in the Caribbean is the most extensive of any bank. It offers a diverse range of securities services and SWIFT coverage throughout the region. Five Continents Financial, a member of the Scotiabank group located in the Cayman Islands, provides asset management and custody services to private clients as well as corporations and institutions, including pension funds. Scotiabank & Trust (Cayman) manages the bank's mutual fund offerings. In Jamaica, Scotia Investments, a leading local stock brokerage, provides a full range of investment management services.
www.scotiabank.com
CENTRAL AND EASTERN EUROPE
UniCredit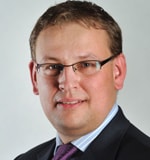 Tomasz Grajewski: The CEE region has con-siderable infrastructural challenges
UniCredit of Italy built the leading subcustody network in Central and Eastern Europe, covering 13 markets through a direct presence. The bank recently expanded its coverage in the region to include Montenegro and Macedonia, which are serviced by its CEE hub at UniCredit Bank Austria. Earlier this year, it established securities services in the Republic Srpska within Bosnia and Herzegovina. UniCredit Bank in Moscow is expanding securities services in the CIS and Central Asian markets. The bank is also active in the T2S project to integrate and harmonize securities settlement in Europe. T2S will be introduced in five of its CEE markets: Austria, Slovenia, Slovak Republic, Hungary and Romania.
Tomasz Grajewski, global head of securities services at UniCredit, says: "The CEE is an exciting region that offers many opportunities, while it bears at the same time considerable infrastructural challenges, which we tackle together with our clients."
NORDIC REGION
SEB
SEB offers subcustody services in Sweden, Norway, Finland and Denmark and in Estonia, Latvia and Lithuania, as well as Russia and Ukraine. It leads the Nordic region in the number of cross-border clients and has a more than 50% market share in the Baltics. Göran Fors, global head of custody services at SEB, says: "To provide subcustody services, it is necessary to be present in the local market. SEB offers efficient solutions and a high level of knowledge and competence in each of the markets where we operate." Last year SEB moved its Nordic subcustody and clearing service onto the same invoicing platform as its cash clearing. This means the bank is prepared for future opportunities to unbundle charges and increase transparency for third-party charges, Fors says.
www.sebgroup.com
MIDDLE EAST
HSBC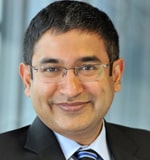 Arindam Das: We work closely with central depositories and regulators
In most countries in the Middle East, HSBC was the first international bank to offer custody and securities services as soon as these markets opened to international investors. The bank now offers subcustody services in all six of the Gulf Cooperation Council countries (Saudi Arabia, Kuwait, Bahrain, Oman, Qatar, UAE) as well as Egypt, Lebanon, Palestine and Jordan. HSBC's extensive and long-term presence in the region has enabled it to gain in-depth market knowledge. It also has a single custody platform across the region, providing a standardized and consistent service to clients. Arindam Das, regional head of Middle East and Africa at HSBC Securities Services, says: "Our on-the-ground presence has enabled us to develop relationships with market participants and to initiate change in the markets, working closely with central depositories and regulators."
www.hsbc.com
AFRICA
Standard Chartered
Standard Chartered recently expanded its securities services in Africa to three new markets: Nigeria, Cote d'Ivoire and Zimbabwe. The bank announced in April 2013 that it would acquire the South African custody and trustee business of Absa Bank. Simon Cleary, global head of custodian banks, Standard Chartered says: "We now have the most focused and extensive proprietary subcustody network in Africa, providing direct access to 18 securities markets in the region. With the advantage of being part of a leading international bank, we can deliver a full range of products and services." Standard Chartered offers direct securities services in Botswana, Ghana, Kenya, Mauritius, Nigeria, Tanzania, South Africa, Uganda, Zambia, Zimbabwe, Cote d'Ivoire, Benin, Burkina Faso, Guinea-Bissau, Mali, Niger, Senegal and Togo.
www.standardchartered.com
REGIONAL WINNERS

| | |
| --- | --- |
| North America | Citi |
| Western Europe | BNP Paribas |
| Nordic Region | SEB |
| Central & Eastern Europe | UniCredit |
| Asia-Pacific | Standard Chartered |
| Latin America | Citi |
| Caribbean | Scotiabank |
| Middle East | HSBC |
| Africa | Standard Chartered |