Global Finance readers gathered in London to discuss the exciting—and disruptive—changes being wrought to the industry by new technology.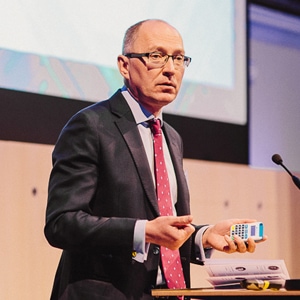 It's been over a century since Marconi first networked the world with a paradigm-shattering invention that eventually gave England the BBC. Hence, the Royal Society for the Encouragement of Arts, Manufactures and Commerce (RSA) was a fitting venue for the Global Finance Digital Bank Conference, a gathering to explore the impact of the latest paradigm-shattering network.
Oliver Richards, managing director of the world's largest mobile innovation and design studio, Monitise Create, set the tone for the day by sharing his thoughts on what banks can learn from other industries to better engage with customers.
"Today digital experiences are easy to use, local and informed," stated Richards. "Tomorrow's promise to be personal, frictionless and intelligent." Citing casual dining, sports and auto examples, he revealed how digitalization lets companies become lifestyle enablers rather than service providers. He highlighted the opportunities created by Big Data and artificial intelligence for banks to create financial management products—but saw mortgages and wealth as areas where banks are missing opportunities.
The day's first panel, "Realizing the Value of Digitalization," focused on areas where banks have seized opportunities, with panel members showcasing apps.
Gürhan Çam, digital generation banking senior vice president with DenizBank, explained how DenizBank's fastPay wallet lets Turks transfer money from cellphone to cellphone on a 24/7 basis; it also lets clients withdraw cash from ATMs and make payments to member merchants in Turkey—without using a card.
Maxim Evdokimov, vice president for mobile at Tinkoff Bank, provided a whistle-stop account of how the Russian bank has grown from Tinkoff Credit Systems Bank, with physical credit cards, direct mail and call centers, to the mobile-focused bank that it is today. Tinkoff Bank offers apps for its customer base and beyond—Traffic Fines, for example, is the most popular app in Russia, with over five million customers using it to check and pay for speeding violations.
Ruchir Rodrigues, managing director, digital banking and commercial performance, Barclays Bank, highlighted Barclays account opening and unsecured lending success stories and how its Launchpad app lets customers and fintech developers help shape Barclays' mobile banking services by allowing them early access to new features.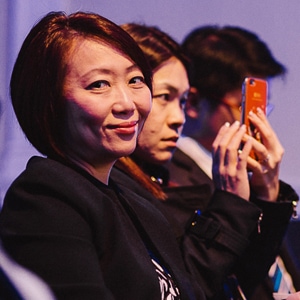 David Fernandez, manager of segments and digital services at CaixaBank, says the Spanish bank's online growth trends suggest mobile will be the most important channel for banking in just two years—which explains the recent launch of a banking service available only via mobile and social networks, called imaginBank.
Moven, an app-based financial service provider, enjoys four-star-rated reviews of its app, with North American users making more than 40 interactions per month. Sameer Mital, director of digital services, EMEA, Moven, says most areas of banking are already morphing from product to experience, and as products disappear, the experience itself will be the new product.
For Moven, this means providing context within experiences, such as encouraging impulse saving and adding an emergency credit platform for tracking and managing finances. This provision of real-time insights has caught the eye of traditional banks, who have partnered with Moven to provide its money management tool to such customers as Toronto's TD Bank, which has labeled the app TD MySpend, and New Zealand's Westpac, which has incorporated it into its CashNav app.
Digitalization opportunities present banks with security issues, and Kirill Slavin, general manager of Kaspersky Lab UK and Ireland, provided a rundown of current and future security challenges. Although beefing up security can seriously improve bottom lines for banks, Slavin says long development cycles of between two and eight years make cybersecurity ever more taxing for them, but even more crucial for banks to focus on evolving mobile threats by actively tracking them.
Staying Safe But Seamless
Security and regulatory concerns were taken up by the "Anytime, Anywhere Business Banking" panel with Mayank Mishra, managing director and global head of online banking and connectivity for Citi, insisting that banks "have a responsibility to keep customers secure and safe with sustainable products that keep them invested." Although regulators have become vocal about corporate banking, requiring increased efforts in risk management, Mishra says it is important to remember that treasurers are consumers in their private lives, so they still expect the ease of service they enjoy elsewhere online.
Kevin Pinnegar, European group treasurer for Honda Motor, agreed and said he'd like banks to provide apps with dashboards, as they do in consumer banking, where treasurers could monitor real-time updates and alerts, to give them a better handle on all corporate finance matters.
To help banks provide corporate clients with the same ease they already enjoy in consumer banking, Greg Hansen, Wells Fargo senior vice president wholesale Internet solutions, says it's important to take a business-to-consumer approach, and to achieve this Wells Fargo invests in start-ups—vetting innovative ideas before taking them to market.
Nordea, meanwhile has taken the high-cost and high-risk route to replace its core banking platform, which, co-chief digital officer Ewan MacLeod says, will free the bank from the workarounds that most banks require for their underperforming systems and outdated architectures and allow them to focus on really "cool" digital ideas that require greater agility.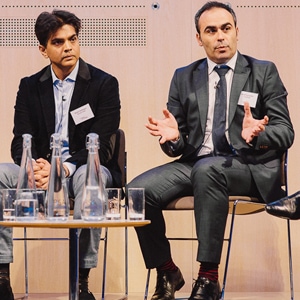 Edward Budd, chief digital officer, Deutsche Bank Global Transaction Bank, says increased interest in providing corporate clients with value-added services is driving innovation: "But what has changed is not just to gain the last mile, but to provide end-to-end digital experience for securities, cash, trade and investment." Deutsche Bank's Autobahn App Market offers a single point of access to 180+ electronic solutions from the global markets and GTB businesses. Currently, clients can track payments end-to-end, but there are plans to expand this offering from cash management to wider transaction banking.
The "Knowledge-Sharing and Innovation" panel wrapped up the conference by looking at what lessons banks can learn from each other and elsewhere to meet customer's digital expectations.
For Atom Bank's chief operating officer, Stewart Bromley, the best way to meet customer expectations is to look outside the financial sector for talent: "Atom runs its business in layers, with not a single employee from the banking sector—they are all from either gaming or entertainment." AkBank executive vice president of direct banking, Tolga Uluta, meanwhile believes banks need to look at the customer side of things, particularly how to save them time, to find value in digitalization.
Moderator Christian Ball, head of retail clients for GFT Group, brokered the idea that open data in the UK and the Second Payment Services Directive (PSD2) more widely will change the game in terms of to-market interaction with bank operating models. Some institutions will become banking utilities supporting other providers' customer-facing solutions, while others will play a more central role in customers' everyday lives.
Will Bailey, executive vice president for Europe at InvestCloud, insists PSD2 is an opportunity for banks and they should look for ways to leverage, rather than worry about, openness. Robert Oddy, global head of treasury architecture, global wholesale banking technology at Bank of America Merrill Lynch, sees opportunities for banks to offer white-label services but insists they should still retain in-house innovation.
I'm sure Marconi in his tireless quest for a world of seamless, wireless communication would consider all innovation options.
TOP WINNERS — THE WORLD'S BEST DIGITAL BANKS 2016
GLOBAL WINNERS

Best Corporate/Institutional Digital Bank

Citi

Best Consumer Digital Bank

Standard Chartered

Best Islamic Digital Bank

Boubyan Bank

Overall Global Best Digital Bank

Citi

GLOBAL SUBCATEGORY WINNERS – BEST CORPORATE/INSTITUTIONAL DIGITAL BANKS

Best Investment Management Services

Odeabank

Best Online Cash Management

Citi

Best Trade Finance Services

Nordea

Best Web Site Design

DBS

Best Integrated Corporate Bank Site

Citi

Best Information Security Initiatives

Citi

Best Online Treasury Services

Citi

Best in Mobile Banking

Citi

Best in Social Media

Wells Fargo

Best Mobile Banking App

Citi

GLOBAL SUBCATEGORY WINNERS – BEST CONSUMER DIGITAL BANKS

Best Online Deposit, Credit and Investment Product Offerings

Mashreq Bank

Best Bill Payment & Presentment

DBS

Best Web Site Design

Garanti Bank

Best Integrated Consumer Bank Site

Citi

Best Information Security Initiatives

Standard Chartered

Best in Mobile Banking

Standard Chartered

Best in Social Media

Siam Commercial Bank

Best Mobile Banking App

Standard Chartered

Best SMS/Text Banking

DBS

REGIONAL WINNERS – BEST CORPORATE/INSTITUTIONAL DIGITAL BANKS

North America

Wells Fargo

Western Europe

Citi

Asia-Pacific

Citi

Latin America

Citi

Central & Eastern Europe

Citi

Middle East & Africa

Citi

REGIONAL WINNERS – BEST CONSUMER DIGITAL BANKS

North America

Scotiabank

Western Europe

CaixaBank

Asia-Pacific

Citi

Latin America

Scotiabank

Central & Eastern Europe

SEB

Middle East & Africa

Standard Chartered

Customer experience is at the heart of improvements banks offer today via their online channels, and it should be the key driver of digital transformation. Whether innovation is designed to simplify online visits, create new touch points or provide greater interoperability, customer experience is the top priority. It drives security, compliance, regulatory and other considerations, as well. The more successful banks remember that the customer is king.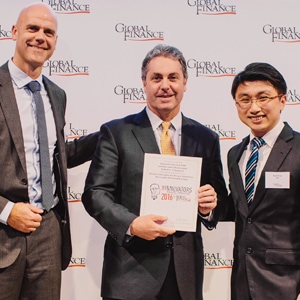 In October, Global Finance announced the top winners of its annual Best Digital Bank Awards: Best Overall Global Digital Bank as well as overall winners, globally and regionally, in the corporate-institutional and consumer categories, as well as various subcategories, including the Best Islamic Digital Bank. The winners were honored at the World's Best Digital Bank Awards at the Global Finance Digital Bank Conference and Awards Dinner at RSA House in London.
For each award, banks were assessed on both strategy strength and performance by a judging panel of representatives from Infosys, a global leader in consulting, technology and outsourcing solutions, while Global Finance's editors made the final selections.
Smart Bankers Bank On Smartphones
Mobile strategies have emerged as the key battleground for customer experience, and banks with the better-thought-out strategies were rewarded. Standard Chartered is one such bank, taking Best Mobile in Banking and Best Mobile Banking App (Consumer). Using fingertip authentication, the bank's customers can view all balance and transaction history on a single platform wherever and whenever they like. Boasting mobile deposit, credit and investment products, the bank also makes it possible for customers to pay bills on the go.
"Innovation in mobile banking is central to delivering on our promise to make banking easy and convenient," says Anders Carlström, head of digital banking and channel convergence, retail, Standard Chartered; "we want to make life a little simpler for our clients."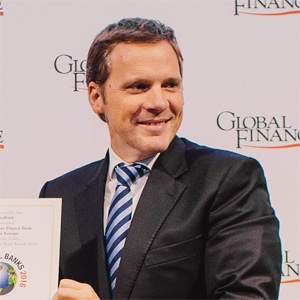 Spain's CaixaBank has mobile apps for almost every activity and segmented for customer profiles, earning it Best Digital Bank in Western Europe (Consumer). For millennials, there is CaixaBank Pay (a contactless mobile card), onboarding via Facebook or mobile and the digital-only imaginBank. For small and midsize enterprises, CaixaNegocios provides a marketing community, and Comercial Box helps them manage finances. For over-65s, there is Club Ahora. Hola Bank, meanwhile, is for people who spend long periods outside of Spain. Segmenting digital offerings by types of user, CaixaBank can fine-tune products to meet demand and habits.
Wells Fargo also keeps a close eye on demographics, and that focus has helped it win the Best in Social Media (Corporate) award. On top of a presence across all social media networks, Wells Fargo has a private online community that interacts with customers year-round. It targets each social media platform for specific uses—LinkedIn for industry commentary, professional advice, proprietary research and customer survey results; Twitter for commercial and corporate banking thought leadership. This canny strategy ensures it can market news to the most receptive audience.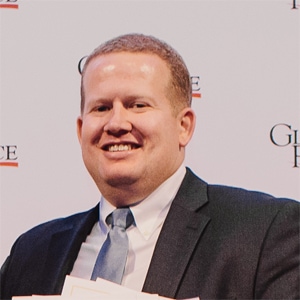 Siam Commercial Bank ranks at the top in Thailand for social connections, and thus was awarded the Best in Social Media (Consumer) for its extensive efforts using social media to connect with customers and prospects.
Singapore-based DBS was awarded Best Website Design (Corporate) for paying close attention to how their corporate customers interact with their website, which incorporates many interactive features, such as a consolidated dashboard and online video demos. It also supports complex workflow and can be customized at country, segment, customer and user level.
Personalization And Partnerships
Citi's omni-channel approach, with interoperability across devices creating a seamless customer experience, helped it win a slew of awards, including the Best Overall Global Digital Bank.
CitiDirect BE and CitiConnect offer a single, global platform for all services provided by Citi treasury and trade solutions. Hubert J.P. Jolly, global head of channel and enterprise services, says being recognized in Global Finance's digital bank awards further differentiates Citi from its peers: "We view these awards as critical as we continue to execute against our digital banking strategy to create an innovative client experience across our global footprint, anytime, anywhere, regardless of the connection banking channel of choice."
Citi customers can start an application on one channel and complete it through another, with minimal, if any, offline documentation or branch visits. Citi is minimizing manual data entry for customers by retrieving customer information through integrated third parties such as bureau and social networks.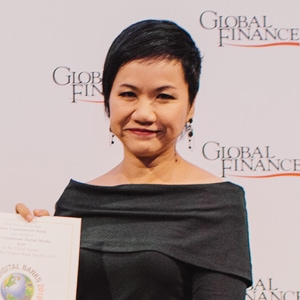 Another bank that uses partnerships to improve digital experiences is Istanbul-headquartered Garanti, which is working with many third parties via its open API platform. Garanti, whose website boasts multicurrency, country, localization and customer analytics, won Best Website Design (Consumer). There are tools and links on all pages, text and video chat, statements in different formats, links to information from market sources and location-based services.
The Best Islamic Digital Bank prize was awarded to Boubyan Bank for its commitment to pioneering digital banking in the region, with many of the digital products/services introduced by Boubyan being a first in Kuwait. These include "Pay Me" instant transfer service and 3Saree3 Save card payment, which allows customers to move money by shaking their smartphones.
Dubai-based Mashreq Bank was awarded Best Online Deposit, Credit and Investment for offering a variety of savings, loan and credit card products online, with interactive features and personal financial management tools, so clients can track their expenses and view their spend and credit by category.
A full spectrum of trade finance products and services helped Nordea win the Best Trade Finance Services award for the second year in a row. Most of these products and services do not require manual intervention, making the banking process transparent, streamlined and efficient for end customers.
Canada's Scotiabank picked up regional awards for the Best Consumer Digital Bank in both North America and Latin America, thanks to its full range of online deposit, credit and investments products. Customers enjoy an option to compare product features side by side or select what is most important to them. The additional personalization helps the bank tap into client needs and expectations.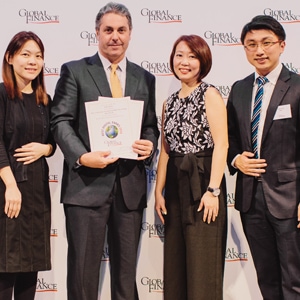 One thing all the winners have in common is their ability to ensure that digital innovations revolve around customer needs, now and in the future. Juniper Research forecasts that more than a billion mobile-phone users will be using their mobile devices for banking purposes by the end of 2017. Mobile transactions, it predicts, will soon match the volume of transactions conducted using PCs and laptops.
Customers, particularly digital-savvy millennials, are driving the rapid change in providing financial services. The threat of disintermediation by nonbanking upstarts, tapping into customer expectations that require a digital experience tailored to their needs—building from the client rather than product perspective—has undoubtedly helped speed the process. By putting customers first, banks ensure that they remain not only relevant but indispensable.