NEW YORK, October 22, 2020 — Global Finance magazine has announced its selections for the Banks and Corporations that displayed Outstanding Crisis Leadership in 2020. A full report will appear in the December print and digital editions and online at GFMag.com.
Global Finance's Outstanding Crisis Leadership 2020 program recognizes banks and companies that went above and beyond in responding to the global pandemic crisis—those that went above and beyond to assist their customers, protect their employees and provide critical support to society at large.
The accolades are presented in the following groupings: Overall Excellence (Bank and Corporate), Outstanding Crisis Leadership – Community, Outstanding Crisis Leadership – Finance & Business, Outstanding Crisis Leadership – Healthcare, and Distinguished Crisis Leadership.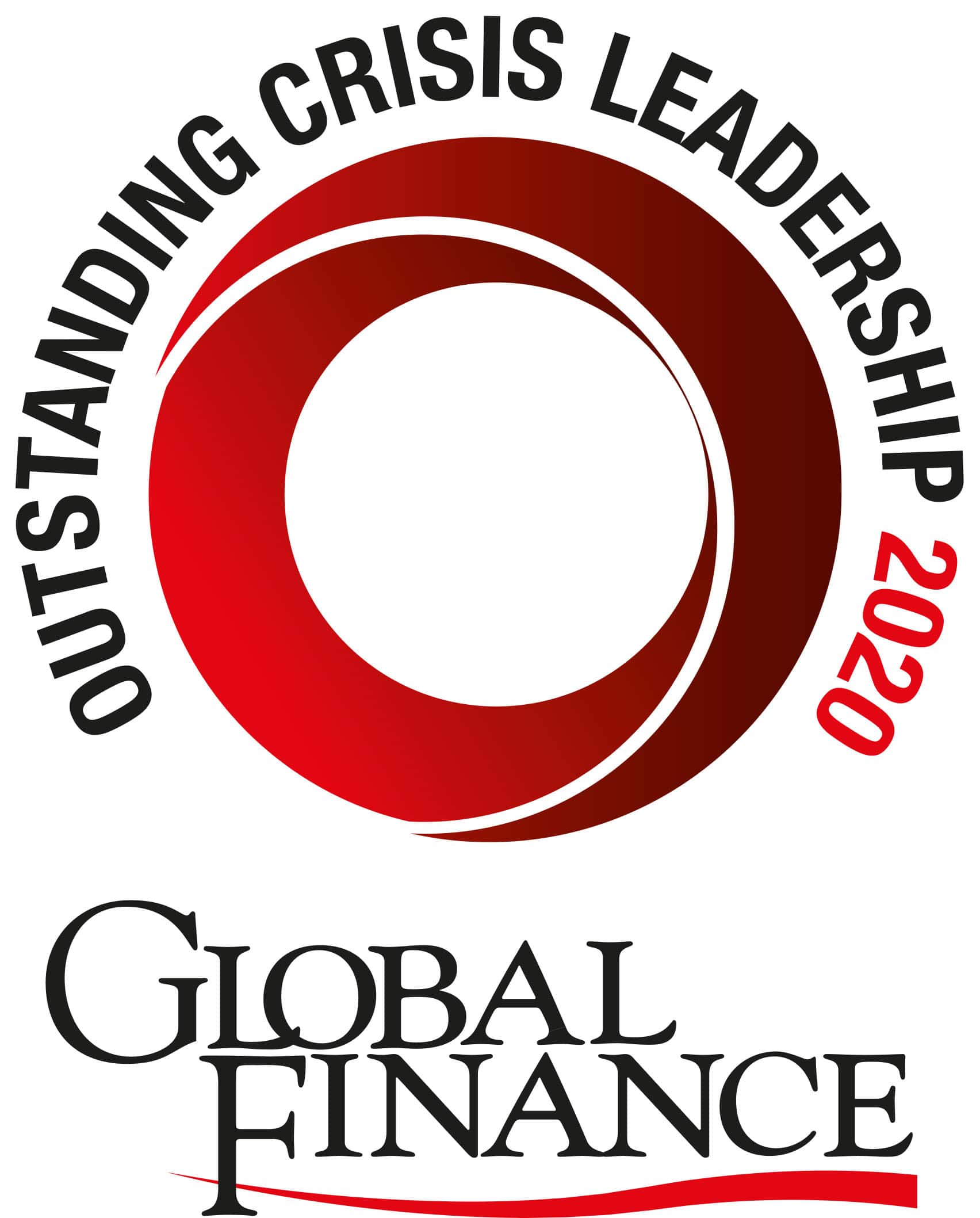 Only companies that applied were considered. All entries were judged separately by three independent researchers and a Global Finance editor. Evaluations considered each institution's efforts in light of its particular characteristics and conditions, such as size, market reach, government mandates, pandemic's local impact, etc. Entries were assessed for exceptional strength in particular areas and categorized accordingly.
"This past year, the world has faced a challenge unlike any in recent history, one that puts both lives and livelihoods at risk," said Joseph D. Giarraputo, publisher and editorial director of Global Finance. "Many private-sector entities have stepped up to meet the challenge with additional support for governments, employees, customers, and the communities in which they operate—often crafted with impressive creativity and remarkable speed. The Global Finance Outstanding Crisis Leadership program honors these heroes for their exceptional efforts."
---
For editorial information please contact Andrea Fiano, afiano@gfmag.com