Global Finance names the banks and financial institutions leading the way in sustainable finance in Central and Eastern Europe.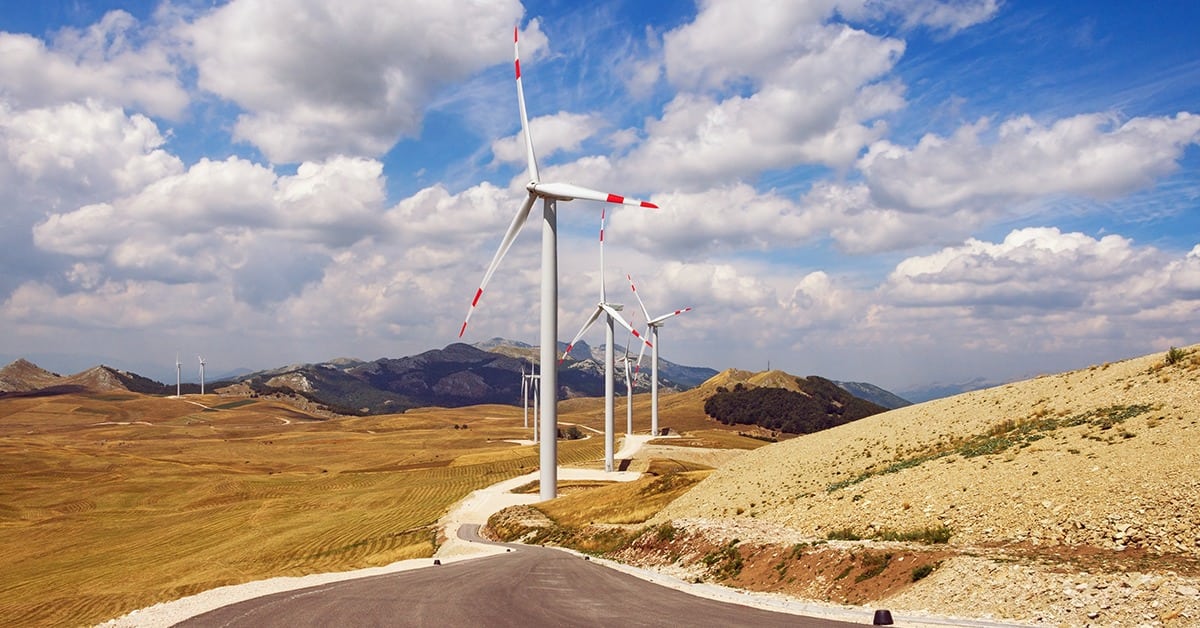 For most banks across CEE, 2022-23 has been defined by coping with the after-shocks of Covid, the fallout caused by Russia's invasion of Ukraine in February 2022, and the subsequent spike in energy prices and inflation. All have impacted business across the region, with SME's – which lie at the heart of these countries' economies and are key customers for most of the banks here – probably struggling hardest to come to terms with the new reality. However whilst banks have been supportive, they have also become much more serious about promoting sustainability, integrating it into their operations and prioritising projects which promise a clear green dividend.
CEE banks have generally moved away from green-washing: there is a clear belief not only that sustainability is here to stay and must be taken seriously but also that it can be profitable. Banks are trying to manage their businesses and prioritise projects in accordance with international sustainability criteria, and making sure that the green message gets across at HQ, branch and other levels. IFI's and Development banks have also been playing their part, working closely with the region's banks to promote sustainability organisationally and in the identification of new projects, particularly in the lesser developed countries.
Global Finance herewith presents our selections for the best banks for sustainable finance in Central & Eastern Europe.
Outstanding Leadership in Sustainable Finance Overall
Outstanding Leadership in Sustaining Communities
OTP Bank
OTP Group operates in 11 countries across Central and Eastern Europe (CEE), with over 16 million customers and over 1,500 bank branches. OTP Bank, Hungary's largest bank, is well placed to be a leader in sustainable finance. Besides Hungary, the group has taken the lead in Albania, Bulgaria, and Serbia where sustainability has sometimes been an afterthought. These subsidiaries prepare their own ESG strategies, set out their medium-term goals, and specify how much they will contribute to the group's objective of building up a 1.5 trillion Hungarian forint (about $4.4 billion) green loan portfolio by 2025. In July 2022, OTP Bank issued the first Hungarian green bond on the international debt market.
The bank has shown leadership in sustaining communities; and a major milestone was the 2022 Green Loan Framework, followed by the Sustainable Finance Framework, which incorporates €4.6 billion (about $5 billion) in social eligible assets and €949 million in green eligible assets in OTP Group level banking portfolios.
Outstanding Leadership in Sustainability Transparency
Outstanding Sustainable Financing in Emerging Markets
Outstanding Leadership in Social Bonds
AKBANK
As one of Turkey's leading banks, Akbank has provided leadership in sustainability transparency as part of its goal to 'carry Turkey to the future'. In 2022, it took steps to enhance its Sustainable Finance Framework to reflect best market practices, building on the framework it introduced in February 2021, which is aligned with the principles of the International Capital Market Association (ICMA) and the Loan Market Association.
Akbank's strategy in providing Outstanding Sustainable Financing in Emerging Markets has included focusing on loans to SMEs—the backbone of all emerging economies—via the Green Transformation for SMEs Project in cooperation with the Turkish Enterprise and Business Confederation and the Konrad Adenauer Foundation. It has also adopted a strict "Non-Financing Activities List," which stipulates the activities Akbank will not finance at home or in other markets, including operations prohibited by national and international legislation and the treaties Turkey has signed.
In December 2022, Akbank issued its first social bond—for $20 million, the first issued by a Turkish bank on international markets. It also issued a green bond for $20 million.
Outstanding Leadership in Sustainable Infrastructure Finance
BANK PEKAO
One of Poland's largest and best-run banks, Bank Pekao's commitment to sustainable finance was laid out in its 2021-2024 business strategy, which carried the motto "Responsible Bank. Modern Banking," stressing that its commercial and operational activities would be sustainable. It helped provide consortium financing for the construction of photovoltaic farms worth 779 million Polish zloty (about $190.5 million); and the 763 million zloty financing for the construction of the largest photovoltaic farm in Poland, with a target capacity of 285.6 MW. It is to coordinate consortium financing for the construction of more than a hundred photovoltaic farms. It has also financed transactions for the acquisition and revitalization of warehouse parks worth 450 million zloty.
Outstanding Leadership in Sustainable Project Finance

Outstanding Leadership in Green Bonds

Outstanding Leadership in Transition/Sustainability-Linked Loans
AMERIABANK
The leading Armenian bank, Ameriabank says its sustainability strategy is "aimed at achieving present and future economic prosperity [and] environmental integrity for our customers, society, employees, and shareholders," calling it, in addition, "our long-term commitment." Ameriabank is the first issuer in Armenia of green bonds and of green bonds placed via an initial public offering, with a total of some $60 million in green bonds issued so far.
To this end, in 2022 the bank received financial support from the European Bank for Reconstruction and Development (EBRD) worth $25 million, for on-lending to local micro, small, and midsize enterprises with export potential, for upgrading technologies and services to EU standards while promoting the use of green technologies. Part of that package was $5 million under the EU4Business-EBRD Credit Line, a flagship initiative aimed at enabling local companies to increase competitiveness by upgrading their production facilities and processes to those standards. The bank is committed to Outstanding Leadership in Transition/Sustainability-Linked Loans.
The bank has been working hard to consolidate its reputation as a leader in sustainable project finance building on such successes as the joint project between Ameriabank and the Italian bank Banca Popolare di Sondrio aimed at conserving water and energy resources, which won the EBRD's "Deal of the Year 2021: Green Trade" award in 2022. Since 2009, Ameriabank has financed more than $225 million in energy efficiency and renewable energy projects with the support of various international financial institutions and major investors.
Outstanding Leadership in Sustainable Finance by a Multilateral Institution
DEVELOPMENT INVESTMENT BANK OF TURKEY
The Development Investment Bank of Turkey (TKYB) is the only Turkish institution to have signed up to the Operating Principles for Impact Management, a global initiative coordinated by the International Finance Corporation (IFC). Separately, 84 projects underwent environmental and social risk assessments in 2021, rising to 112 in 2022. At year-end 2022, some 79% of TKYB's portfolio consisted of loans linked to sustainable projects.
TKYB has obtained funds from international financial institutions to finance projects in priority sectors that contribute to Turkey's sustainable development. In addition to these funds, TKYB has leveraged capital markets to raise financing for its eligible sustainable projects, thus reaching a wider investor base.
The bank made its first sustainable eurobond issuance this year, with the French Development Agency investing €100 million.
Outstanding Leadership in Sustainable Bonds
Outstanding Leadership in ESG-Related loans
RAIFFEISEN BANK INTERNATIONAL
Raiffeisen Bank International (RBI) has shown leadership in sustainability bond issuance with some €1.8 billion issued by the CEE subsidiaries and €2 billion in Austria. The strong support of its CEE subsidiaries enabled RBI to keep its leading position in the Sustainable Bond League Table.
Issues included, in the Czech Republic, an inaugural green bond for €350 million, the largest green bond issued by a financial institution in CEE; in Slovakia, several sustainable green bonds issued by Tatra Banka; Raiffeisen Bank Hungary issued an inaugural $50 million green bond in July 2022; Raiffeisen Bank Croatia issued an inaugural sustainability bond in September 2022 for €200 million; while Raiffeisen Bank Romania issued four sustainability bonds in 2022.
ESG loans in the RBI group by CEE subsidiaries totaled €2.6 billion in 2022 and in Austria €5.3 billion, and loans continue to rise in 2023.
SUSTAINABLE FINANCE AWARDS 2023
Central and Eastern Europe Regional Winners

Outstanding Leadership in Sustainable Finance

OTP Bank

Outstanding Financial Leadership in Sustaining Communities

OTP Bank

Outstanding Leadership in Sustainability Transparency

Akbank

Outstanding Leadership in Sustainable Infrastructure Finance

Bank Pekao

Outstanding Leadership in Sustainable Project Finance

Ameriabank

Outstanding Sustainable Financing in Emerging Markets

Akbank

Outstanding Leadership in Sustainable Finance by a Multilateral Institution

Development Investment Bank of Turkiye

Outstanding Leadership in Green Bonds

Ameriabank

Outstanding Leadership in Social Bonds

Akbank

Outstanding Leadership in Sustainable Bonds

Raiffeisen Bank International

Outstanding Leadership in ESG-Related Loans

Raiffeisen Bank International

Outstanding Leadership in Transition/Sustainability-Linked Bonds

Ameriabank

Central and Eastern Europe Country Winners

Armenia

Ameriabank

Czech Republic

CSOB

Estonia

SEB Panka

Hungary

OTP Bank

Poland

Bank Pekao

Turkey

Akbank