Global Financenames the banks and financial institutions leading the way in sustainable finance in Latin America.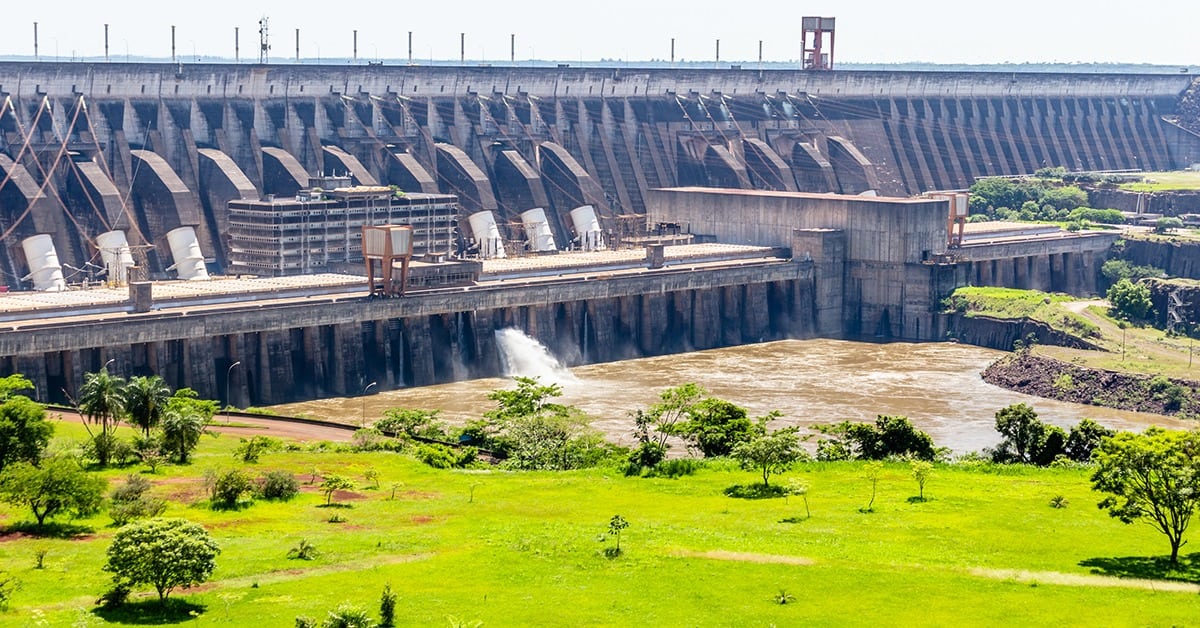 Latin American banks have increased their focus on ESG efforts and financing sustainable projects that will support different industries and protect the environment. This year's regional winners have created more meaningful investment policies and frameworks that facilitate progress towards sustainable financing goals.
Banks have broadened their investment banking activities with different types of sustainable bonds, sustainability-linked transactions and short-term financing vehicles. Banks have used both green and blue bonds that build infrastructure for countries and communities while protecting natural resources. They also issued sustainable debt in local and international markets to fund green and social assets and allocated funds to projects that worked towards achieving net zero.
Outstanding Leadership in Sustainable Finance
Outstanding Leadership in Sustainability Transparency
Outstanding Sustainable Financing in Emerging Markets
Outstanding Leadership in Sustainable Bonds
By incorporating ESG criteria into its decision-making processes, Brazil-based BTG Pactual has aligned its strategy with the needs of its customers, business partners, and society. In 2022, the bank adopted its Responsible Investment Policy, which outlines the fundamentals, frameworks, processes, stewardship, governance, and reporting for its investments. Since 2020, BTG has raised over $1.2 billion to finance transactions with social and environmental benefits.
The bank has also broadened its investment banking activities. In 2022, it contributed to the structuring and distribution of $3.3 billion in 16 green, blue, sustainable, and SLB issuances, with $1 billion issued in offshore markets. BRK Ambiental, a Brazilian water company, issued a blue bond, which was the first in Brazil, the first by a Latin American private issuer, and the first one globally in the water supply and sanitation sector. Since 2016, the bank has structured and distributed 49 labeled bonds that equate to $12.1 billion in issuance.
BTG has worked to structure, manage, and distribute new funds with strong sustainability and impact guidelines. The bank's Impact Investing Fund raised 542 million Brazilian reais (about $113.7 million) and focuses on private equity investments in SMEs. BTG has also launched ESG bond funds with strategies focusing on emerging markets and Brazil and targeting $100 million, and a venture debt fund in Chile targeting $30 million.
Outstanding Financial Leadership in Sustaining Communities
Outstanding Leadership in ESG-Related Loans
BBVA
European-based BBVA has a strong presence in Latin America and is the largest financial institution in Mexico. The bank has assisted its customers in structuring financing to ensure materiality, consistency, transparency, and accountability in Latin America and has completed sustainability-linked transactions in Mexico, Colombia, Peru, and Argentina.
BBVA also supported its clients with sustainability-linked transactions and short-term financing such as green and social loans, guarantees, supply chain finance facilities, and letters of credit. These were used for various projects that include constructing energy efficient recycling centers, decarbonizing of supply chains, financing electric vehicles (EVs) and buses, and deploying the internet in rural areas.
The bank supports communities by reducing inequalities and promoting entrepreneurship, with financial education initiatives and the BBVA Microfinance Foundation, creating opportunities through education by providing scholarships, and training in financial literacy. The bank also uses grants and programs for research and to preserve culture and architecture.
Outstanding Leadership in Sustainable Infrastructure Finance
Outstanding Leadership in Sustainable Project Finance
Outstanding Leadership in Green Bonds
Outstanding Leadership in Transition/SustainabilityLinked Bonds
BRADESCO BBI
Bradesco BBI is the first Brazilian bank that has committed to achieve net-zero carbon emissions by 2050. It plans to achieve this by gradually divesting in coal, supporting greener electricity generation projects, and providing advisory and support services to the agriculture and food sectors—Brazil is the "fourth-largest agricultural-producing country" in the world, according to the International Fund for Agricultural Development.
The bank has a history of being an active participant in sustainable debt markets and finance, having competed 44 ESG transactions in local and international markets from 2018 to 2022 and 17 ESG advisory services in 2022. It also plans to mobilize 250 billion reais in sustainable finance by 2025 and has allocated 172.7 billion reais, putting it 69.1% toward this goal.
Bradesco completed 39 ESG transactions for clients throughout 2021 and 2022—17 SLBs and 22 green, social, or sustainability bonds. The bank identified projects and possible goals and targets that fit into the labeled transactions, and the bank also built frameworks for green, social, sustainability, or SLB issuances.
In 2022, Bradesco issued its first sustainability bond in international markets. The $500 million bond proceeds were allocated to projects that contribute to a less carbon-intensive economy, such as renewable energy, energy efficiency, sustainable transportation, and green buildings.
Outstanding Leadership in Social Bonds
Outstanding Leadership in Transition/Sustainability Linked Loans
ITAÚ BBA
Brazilian-based Itaú BBA, which is part of Itaú Unibanco Group, launched its Sustainability Finance Framework in 2021, for green, social, and sustainability bonds and loans issued by Itaú Unibanco Holding. The bank since became a leader in Brazil for debt issuances. In 2022, Itaú participated in 30 out of 65 transactions in the local debt capital market and five out of six transactions in the international market.
This past year, Itaú BBA issued a green bond, a sustainable loan, green and social financial letters, and certificates of deposit, in local and offshore markets. These debt instruments were used to fund green and social eligible assets as defined in Itaú's framework, to finance smart-vehicle purchases and to foster women's entrepreneurship in Brazil.
SUSTAINABLE FINANCE AWARDS 2023
Latin America Regional Winners

Outstanding Leadership in Sustainable Finance

BTG Pactual

Outstanding Financial Leadership in Sustaining Communities

BBVA

Outstanding Leadership in Sustainability Transparency

BTG Pactual

Outstanding Leadership in Sustainable Infrastructure Finance

Bradesco BBI

Outstanding Leadership in Sustainable Project Finance

Bradesco BBI

Outstanding Sustainable Financing in Emerging Markets

BTG Pactual

Outstanding Leadership in Green Bonds

Bradesco BBI

Outstanding Leadership in Social Bonds

Itaú BBA

Outstanding Leadership in Sustainable Bonds

BTG Pactual

Outstanding Leadership in Transition/Sustainability-Linked Bonds

Bradesco BBI

Outstanding Leadership in ESG-Related Loans

BBVA

Outstanding Leadership in Transition/Sustainability-Linked Loans

Itaú BBA

Latin America Country Winners

Brazil

BTG Pactual

Chile

Banco del Estado de Chile

Colombia

Davivienda

Costa Rica

Davivienda

Dominican Republic

Banco Popular Dominicano

Ecuador

Produbanco

Mexico

Citibanamex