Global Financenames the banks and financial institutions leading the way in sustainable finance in Western Europe.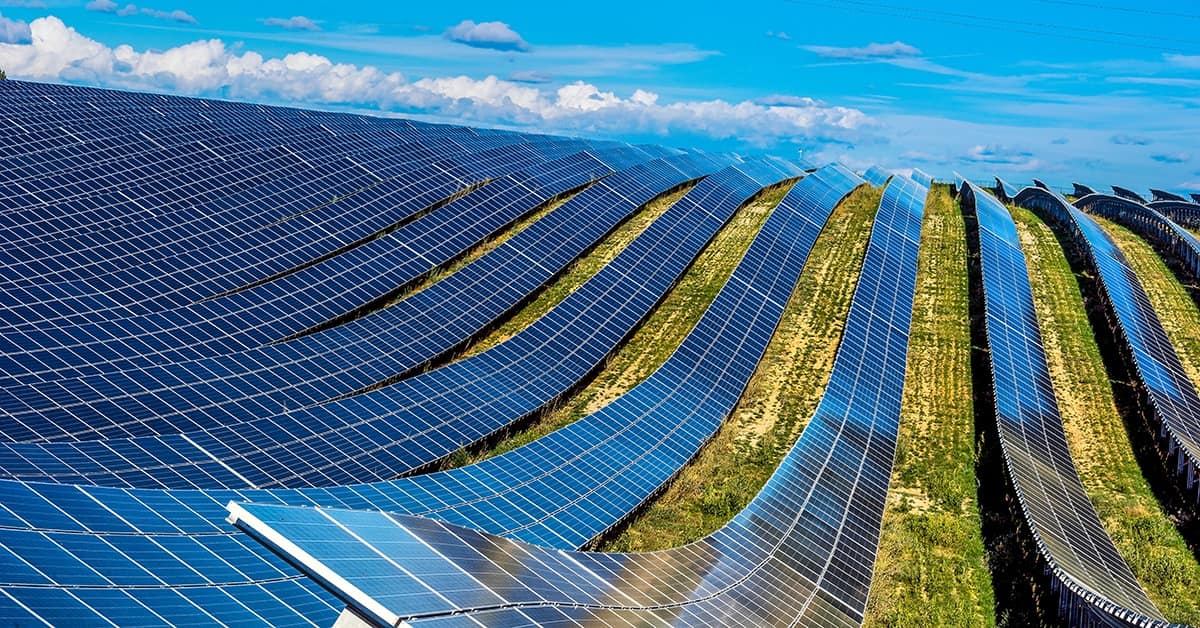 Solar panels in Puimichel, France.

Green bonds dominate sustainable finance, and Europe is the perennial regional leader in green bond issuance, accounting for roughly half of all global volume. 2022 was an off year for green bonds, however, down 16% globally to $487 billion, but analysts expect a world-wide rebound in 2023 with Europe leading the way.

Higher volumes are anticipated among Europe's public and corporate issuers, especially with implementation of the EU Taxonomy and EU green bond standards. As much as one quarter of overall bond funds in Europe's utility sector in 2023 could be raised from green bonds, for instance, according to BNP Paribas. Elsewhere, sustainability-linked bonds (SLBs) continue to face challenges, but there were signs in early 2023 of a European SLB revival. These pages detail our picks for the banks providing the best in sustainable finance across Western Europe.
Outstanding Leadership in Sustainable Finance Overall
Outstanding Leadership in Sustainable Bonds
Outstanding Leadership in ESG-Related Loans
Sometimes it's a matter of just saying no. Netherlands-based ING announced in 2022 it would stop providing dedicated finance to new "upstream" (exploration and extraction) oil and gas fields—becoming the first large global bank to take such a step. ING was ranked second for green, social, and sustainability euro-issued bonds in Bloomberg's 2022 league tables; and the bank continues to excel in both the green and the social aspects of sustainable finance.
ING is Global Finance's global winner for sustainability bonds and is honored regionally as well, but it also made an impact this past year in ESG-related loans. The bank acted as joint lead arranger and joint bookrunner in Dimension Renewable Energy's $195.4 million sustainability loan in October, one of the first of its kind in the North American market. The loan will support community solar projects collectively generating some 95.4 MWdc (peak megawatts) in a number of US states. The funds will also provide social benefits as Dimension works with nonprofit Community Housing Partners to deliver solar-bill savings to low- and middle-income households.
Outstanding Financial Leadership in Sustaining Communities
Sustaining communities seems to be a part of CaixaBank's DNA. Spain's Caixa has one of Europe's largest microfinance banks, serving the financial needs of individuals and firms not covered by traditional credit systems. In 2022, Caixa granted €808 million in microcredits, up 8.7% from the previous year. The bank also bolstered communities through social bonds, issuing a €1 billion instrument in 2022 to promote education and fight poverty in the most underprivileged areas of Spain.
Outstanding Leadership in Sustainability Transparency
LGT Group, Liechtenstein's royal family–owned private banking and asset management group, has a long history of incorporating ESG considerations. It began to embed sustainability-oriented clauses in its investment programs nearly 20 years ago, subsequently refining goals, developing new approaches and redefining metrics. In 2022, the bank went even further in refining its standard mandates to ensure that companies in which it invests do not merely score well for sustainability practices in the aggregate. Each must also perform above average across four key environmental metrics—CO2, water, energy, and waste.
Outstanding Leadership in Sustainable Infrastructure Finance
NATWEST
In February 2023, Zenobe, the international EV fleet and battery storage specialist, secured a £235 million (about $299 million) long-term debt facility, the largest project finance facility for battery storage projects to be arranged in Europe. The UK's NatWest served as sole debt adviser. The deal will fund Zenobe's next two grid-scale, transmission connected battery storage assets totaling 400 MW/800 MWh. It also includes a £400 million accordion facility that will be used to debt finance expansions at each current site and for future projects to increase Zenobe's total battery storage portfolio.
Outstanding Leadership in Sustainable Project Finance
Outstanding Sustainable Financing in Emerging Markets
Outstanding Leadership in Transition/Sustainability-Linked Bonds
SOCIETE GENERALE
Societe Generale (SocGen) is a perennial leader in sustainable project finance. In December, the French bank closed on a new €400 million credit facility that will help Allego, Europe's leading public EV-charging network firm, build out its energy grid. EV infrastructure will be critical for a decarbonized economy, but financing can be tricky because nascent industries like EVs lack predictable cash flows. SocGen, acting as sole structuring bank, mandated lead arranger, and underwriter has helped the Dutch company through two issues to expand its network to 28,000 charging stations.
Sustainable Finance Awards 2023
On the SLB front: Italian energy group Enel issued the very first SLB anywhere in 2019 and went to market again in early 2023 with a €1.5 billion dual-tranche SLB for institutional investors in the eurobond market. SocGen was joint bookrunner. One tranche of the SLB comes with two KPIs, both related to greenhouse gas emissions. If one or both of these targets are not achieved, Enel's interest rate will rise by 25 basis points. The February offering was oversubscribed—drawing about €4 billion in orders.
SocGen also took regional honors for leadership in emerging markets. In addition to those cited in the global winners section, 2022 African projects ranged from financing for the 100 MW Koudia Al Baida onshore wind project in Morocco, to financing several infrastructure projects for Angola, to increasing access to drinking water in Senegal. Elsewhere, SocGen acted as sole structuring adviser and joint bookrunner for the Industrial Bank of Korea's $600 million social bond in October.
Outstanding Leadership in Green Bonds
BBVA was last year's global winner for green bonds, and this is the third year in a row it takes regional honors. The Spanish bank was an active bookrunner in Volkswagen's €1.5 billion dual-tranche green bond in 2022 and participated as green structuring adviser and active bookrunner in Iberdrola's 10-year €1 billion green bond, which reopened the market for Southern European corporates after the invasion of Ukraine.
Outstanding Leadership in Transition/Sustainability-Linked Loans
Finland's Nordea, a regular pacesetter for sustainable finance in the Nordic region, more than doubled its SLL volume to €15.5 billion in 2022. The bank views SLLs as a critical tool in the global struggle against climate change. Overall, Nordea facilitated €58 billion in sustainable finance in 2022. The bank links its sustainability goals to the remuneration of its group leadership team—signaling the importance of sustainability to Nordea's senior leadership.
SUSTAINABLE FINANCE AWARDS 2023
Western Europe Regional Winners

Outstanding Leadership in Sustainable Finance

ING

Outstanding Financial Leadership in Sustaining Communities

Caixabank

Outstanding Leadership in Sustainability Transparency

LGT

Outstanding Leadership in Sustainable Infrastructure Finance

NatWest

Outstanding Leadership in Sustainable Project Finance

Societe Generale

Outstanding Sustainable Financing in Emerging Markets

Societe Generale

Outstanding Leadership in Green Bonds

BBVA

Outstanding Leadership in Sustainable Bonds

ING

Outstanding Leadership in Transition/Sustainability-Linked Bonds

Societe Generale

Outstanding Leadership in ESG-Related Loans

ING

Outstanding Leadership in Transition/Sustainability-Linked Loans

Nordea

Western Europe Country Winners

Austria

Esrte Bank

Belgium

BNP Paribas Fortis

Denmark

Nordea

Finland

Nordea

France

BNP Paribas

Germany

Commerzbank

Greece

Eurobank Ergrasias

Italy

Mediobanca

Luxembourg

Spuerkeess

Monaco

Edmond de Rothschild

Netherlands

ING

Norway

Nordea

Portugal

Millennium BCP

Spain

Santander

Sweden

SEB Bank

Switzerland

UBS

United Kingdom

NatWest