Global Finance honored global and regional winners of its digital bank awards at a ceremony in London following its Digital Banking Conference.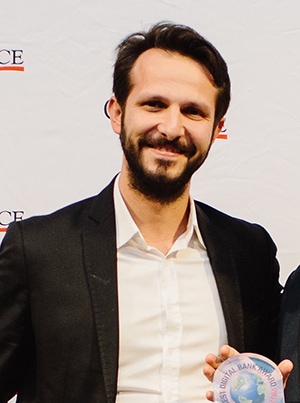 After receiving submissions from nearly 300 individual banks for its World's Best Digital Bank Awards 2017, Global Finance announced the overall global winners and regional winners for Corporate/Institutional Digital Banks and Consumer Digital Banks, along with the overall global subcategory winners and the Best Islamic Digital Bank, on November 2 at RSA House in London, following the Global Finance Digital Bank Conference.
Citi retained the top accolade as the World's Best Digital Bank, while also scooping the Best Corporate/Institutional Digital Bank in the world. In addition, it took regional Corporate/Institutional awards for Western Europe, Asia-Pacific, Latin America, the Middle East and Africa. To cap this, Citi won the Best Consumer Digital Bank in North America and a host of subcategory global awards for its sterling work making the lives of the world's treasurers easier. With more than 10,000 institutional clients spread across 98 countries, Citi strives for global consistency and reliability via its online cash-management, trade-finance and transaction solutions—with a large product base and rich features. Citi invests heavily in innovation, working with both clients and partners to enrich service offerings and customer experience.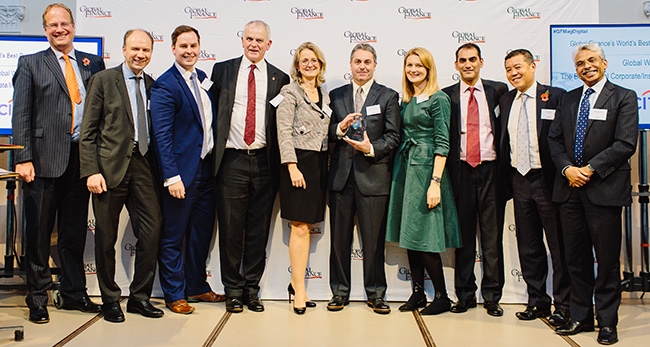 The award for Best Consumer Digital Bank went to Standard Chartered, whose intention to be the best digital bank with a human touch is reaping rewards. With 70% to 90% of products available online, Standard Chartered customers can receive loyalty perks via "The Good Life" program. Standard Chartered also won the regional Best Consumer Digital Bank in Africa award and three global subcategory awards at the retail level, including Best Website Design.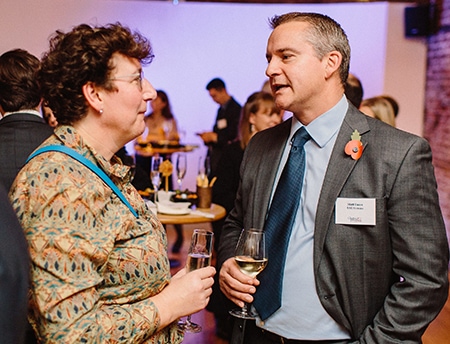 Having undergone a recent revamp, the Standard Chartered website is country specific, seamless, responsive and boasts a strong presence of SMAC (social media, analytics and Cloud) enabled solutions. The bank offers various interactive features, including loyalty calculators and education-fund calculators. Not content to rest on its laurels, Standard Chartered has just announced it will roll out a chatbot built with a conversational artificial-intelligence (AI) platform next year."At Citi, we are on a journey to provide simple global and digital solutions to our clients," said Tapodyuti Bose, global head of Channel and Enterprise Services, Treasury and Trade Solutions. "We continue to invest in technology and use our global network to bring innovation to new markets quickly to meet the evolving needs of commerce."
The Best Islamic Digital Bank award went to Boubyan Bank for its innovative products and services, which are 100% shariah compliant, through digital and other multiple channels.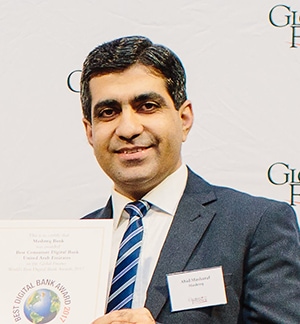 Wells Fargo was awarded Best Corporate/Institutional Digital Bank in North America and Global Best Investment Management Services. Wells Fargo shows innovative thinking toward product categories and offers innovative features in mobile-Web and mobile-app banking. These include biometric authentication to allow commercial and corporate customers to securely access and use mobile services without passwords or security tokens. Wells Fargo is also launching a mobile-token feature that lets customers use their mobile device to generate a token code. The bank also developed a channel to provide common, secure authentication for all of its services, while allowing lines of business to offer access to their online banking services under their own branding.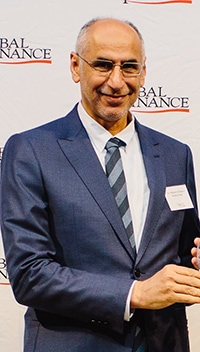 SEB Banka picked up the Best Corporate/Institutional Digital Bank for Central & Eastern Europe and was commended for launching an innovation center and labs to enhance user experience, by incorporating external businesses and internal experts to create new products, improve daily operations and create new user experiences. Social media are an important part of SEB's online-banking strategy—with a dedicated team monitoring social media to guarantee responses within two hours.
Tuning Into Customer Needs
Turning to the remaining regional awards for serving retail consumers, CaixaBank won for Western Europe. With more than 90% of products and services available online, CaixaBank's digital initiatives include a global vision of client finances from multiple channels; an online insurance tool; cross sale through echannels; and a number of tailored products, such as Click&Go (loans), Línea Abierta, HolaBank (for foreigners), Club Ara (for retirees), Youth Account (for people under 26) and a Business Account (professional income). CaixaBank was also awarded Best in Social Media thanks to innovations including the CaixaNegocios Community and video advertisements on YouTube.
Tatra banka received the Best Consumer Digital Bank in Central & Eastern Europe, thanks to many interactive online features, including text chat, surveys, calculators, Google Maps and integration with external sources, such as Dow Jones, Reuters and CNN. Tatra also uses AI and robotic consultation.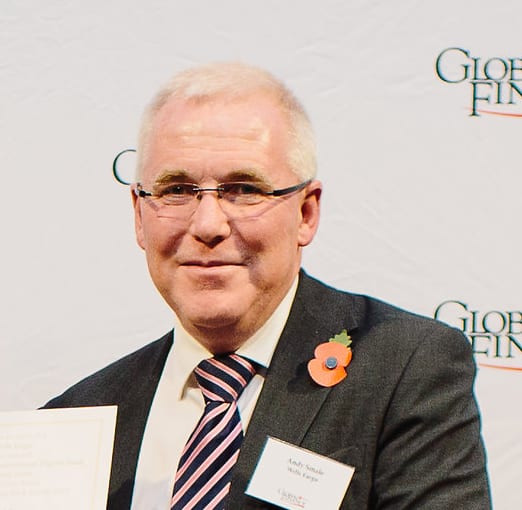 Scotiabank was crowned Best Consumer Digital Bank in Latin America, with features including omnichannel capability, both public and secure websites, integration of mobile with other channels and social-media integration. Scotiabank has a clear digital-banking strategy. It offers a fully automated account-opening/onboarding process and uses advanced technologies, such as Cloud computing and customer analytics.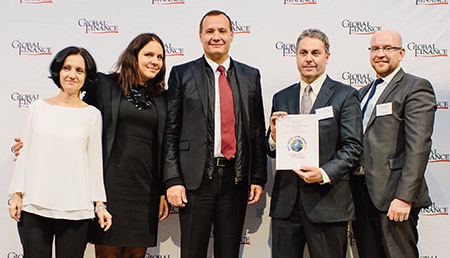 Kuwait's Mashreq Bank is continually launching digital firsts in the Middle East, helping it win regionally for Best Consumer Digital Bank and globally for Best in Mobile Banking for Consumer Digital Banks. "In Mashreq Neo, we have launched a full-fledged digital bank that has accounts, credit cards, investments, payments, etc. We will continue to evolve the bank with changes in customer behavior and technology," explained Aref Al Raml, head of Digital Banking and Innovation for Mashreq's retail-banking group. "We've noticed that customer behaviors in the region are evolving fast, with customers of all ages spending significant amounts of time on their smartphones. They are active on social media, make purchase decisions based on recommendations, and rank flexibility and convenience as their top reasons for choosing a bank. This makes the need for innovation and swiftness in an unpredictable world even greater."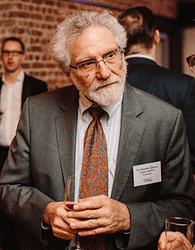 DBS, meanwhile, was awarded the Best Consumer Digital Bank in Asia-Pacific along with a couple of global subcategory consumer bank wins. DBS has integrated best-in-breed technologies, such as Cloud computing, AI and Big Data, helping it achieve a competitive edge. A strong innovative bent helps DBS scale and rapidly bring to market new features and offerings, such as DBS mobile wallet PayLah!, wearable technology POSB Smart Buddy for school children, the iWealth app for wealthy customers, services such as POSB Digibank Virtual Assistant allowing banking transactions on Facebook Messenger and DBS LifeStyle apps.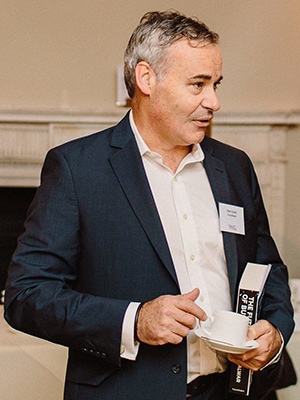 Keeping Customers Keen With Choice And Chat
Compatriot bank OCBC won the Best Integrated Consumer Bank Site for providing a phenomenal customer experience on a variety of products it offers on all channels. Piraeus Bank was awarded Best Mobile Banking App for innovative and user-friendly solutions, while Yapi Kredi received a consumer award as Most Innovative Digital Bank and a corporate/institutional win for Best Website Design. Yapi Kredi provides instant online-chat support, and Internet banking is integrated with ATMs, telephone banking and all its branches by a CRM system and transactions.
Odeabank likewise had a big win, taking Best in Social Media, in part for its dedicated customer-inquiry management team for real-time tracking. A state-of-the-art business-intelligence solution (QlikView), covering predictive analytics and enabling views of dashboards and scorecards via desktop or mobile devices allows Odeabank to deeply analyze each and every detail of the business with a single touch.TBC Bank took home a big win: Best Integrated Corporate Bank Site. TBC Bank's multichannel platform fully integrates all of the different delivery channels used by its clients, including the public website, Internet banking, mobile banking, iPad banking, call centers, branches and kiosk banking.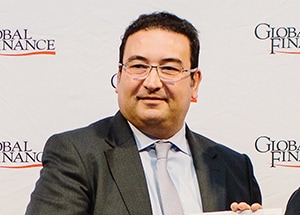 Our final award of the evening went to Infosys, a global leader in consulting and technology, for its work analyzing the data from banks. Using those evaluations, Global Finance editors made final selections, with winners chosen for strength of strategy to attract and serve online customers, success in getting clients to use digital tools, growth of online customers, breadth of offerings, evidence of tangible benefits from digital initiatives, and website design and functionality.