Mohamed Azmeer, CEO of Amãna Bank, describes how Islamic principles require creativity to design products that meet customer needs.
---
---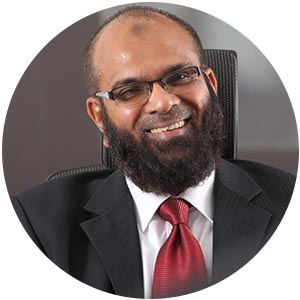 Global Finance: What specifically is the gold/pawning product at Amãna Bank?
Azmeer: Amãna Bank's Gold Certificate Financing facility is an alternative to conventional pawning—because the bank's shariah-conscious customers did not have a substitute for pawning and most of the time were compelled to obtain pawning facilities from the conventional system out of desperation. The gold facility of Amãna Bank operates as two separate products offered independently, which creates an offering similar to a pawning product of conventional banks.
Accordingly, the first product, "gold safekeeping," operates as a safe-custody service for gold or gold jewelry, while the second product, "emergency cash" (musa'adah), operates as an instant loan, which can be backed by the certificate issued for safekeeping of the gold or gold jewelry.
GF: What makes it innovative?
Azmeer: Amãna Bank's pawning alternative is a first of its kind to be introduced to the Islamic finance industry globally. Further, the introduction of this product is aligned with the bank's strategic focus on reaching out to the unbanked and underbanked segments of the market. It is aligned with economic needs of the country to facilitate convenient credit at grass-roots levels to help fund agriculture and other small industries.
GF: Has it been successful?
Azmeer : In a short space of time, the gold facility product has garnered remarkable acceptance. At the start of 2015, only one branch was offering the gold facility; now it is available in 14 branches, and has so far had no nonperforming advances—a remarkable achievement given the profile of the underbanked market. It is growing well.
GF: Is Islamic finance growing in Sri Lanka?
Azmeer: Having pioneered Islamic finance in Sri Lanka, Amãna Bank continues to lead the industry, which today has a plethora of competitors from both banking and finance companies. With over 15 practitioners, the Islamic finance space is witnessing many conventional banks and finance companies commencing window operations to offer Islamic finance products and services. With a potential of over $3.5 billion, the local Islamic finance industry has tapped only approximately $400 million.
GF: What other new products are you thinking about introducing?
Azmeer : Market demand exists for product innovation targeting key areas such as liquidity management, rural economy solutions and infrastructure financing. Towards this end, some of the products the bank plans to introduce are: shariah equivalent pledge facility for agriculture financing, innovative sukuk structures suitable for the industry and liquidity management products to cater for treasury and deposit mobilization.
Nevertheless the real challenge is not just the product, but it being compliant to the model, regulatory environment and providing the desired solution for the customers.