Global Finance's annual list of Who's who in Foreign Exchange.

---
---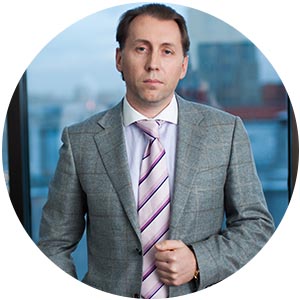 Alfa-Bank
Alexander Krasny

| Managing director of FX market division, corporate and investment banking

Krasny began his career at Russia's Alfa-Bank in 2000 as head of operations in the international monetary market. Since 2009, he has held the position of FX market managing director, responsible for the international monetary market, forward market, domestic market, precious stones and algo trading. Krasny is a graduate of the State University of Management.
---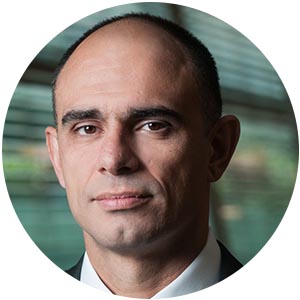 Banco Itaú BBA
Eric Altafim

| Head of derivatives and foreign exchange desks

Altafim is head of the corporate and investment bank desks for derivatives, foreign exchange, investments and loans at Banco Itaú BBA. He joined the bank in 2005 and has also worked at UBS and HSBC Brazil. He holds an MBA degree from the Economic Research Institute Foundation of the University of São Paulo.
---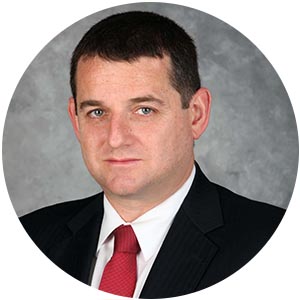 Bank Hapoalim
Dan Koller

| Head of financial markets

Koller joined Bank Hapoalim in 1999 and was appointed to the board of management in 2008. Prior to being named to his current position in 2013, he was head of international banking. Before that he was chief risk officer. He also has served as manager of the asset and liability management division. Koller has a BA and a master's degree in economics and business administration from the Hebrew University of Jerusalem.
---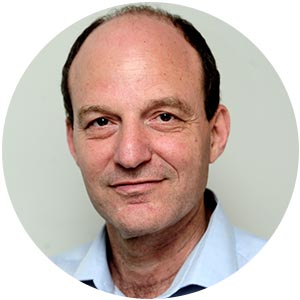 Bank Leumi
Zahi Elias

| Head of FX and derivatives sales and trading

Elias began his career with Bank Leumi as an FX spot trader in 1995, after receiving a master's in accounting and business management from Tel Aviv University. He has led the development of the bank's cross-asset trading capabilities in the capital markets division over the past 15 years. Elias is president of ACI Forex Israel and is a member of the Telbor Committee of the Bank of Israel.
---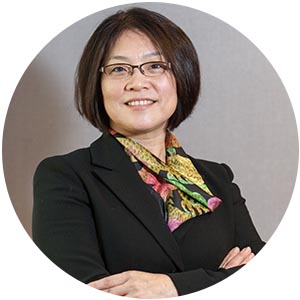 Bank of China
Mei Zhen

| Head of global markets business

Zhen oversees Bank of China's global markets business, including the quotation, market making and sales of FX products, interest rate products, precious metals and commodities. She is also responsible for the strategic management, risk management and global product line management of the trading business. Zhen joined the bank in 1983 and has worked in various areas, including asset and liability management and risk management.
---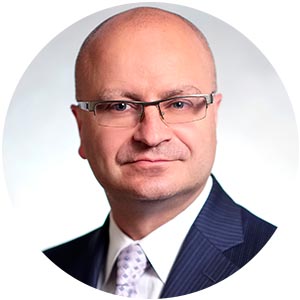 BMO Capital Markets
Firas Askari

| Managing director, global head of foreign exchange trading

Askari was named to his current position in 2012. He is responsible for all FX trading activities of the bank, which has traders in Toronto, Chicago, New York, London and Hong Kong. He has been an FX forward trader for most of his career. He joined BMO in 1996, on the FX commercial services desk, and six months later was promoted to the forward desk. Askari is past president of the Financial Markets Association of Canada, and has served on the Bank of Canada's Foreign Exchange Committee.
---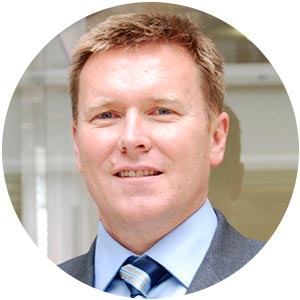 BNP Paribas
Steven Saywell

| Global head of FX strategy

Saywell, based in London, is responsible for BNP Paribas's strategic view and analysis of G10 currencies. Prior to joining the bank in 2011, he was chief currency strategist at Citi, with a focus on developed-market currencies. Previously, Saywell was a currency strategist at Fuji Bank (now part of Mizuho Group), where he was responsible for FX and interest rate forecasting and analysis. He is a graduate of the University of New South Wales in Australia.
---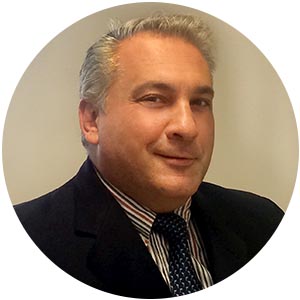 BNY Mellon
Oliver Martines

| Global head of FX sales and head of EMEA capital markets sales

Martines was named to his current role in January 2015, after leading BNY Mellon's Europe, Middle East and Africa (EMEA) FX sales team. He established the team, based in London, six years ago. Martines began his career in 1989 as an FX trader before moving into sales. In his current role, in addition to FX, he leads the team that distributes the bank's capital markets products to clients.
---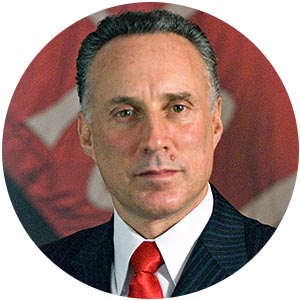 Brown Brothers Harriman
Marc Chandler

| Global head of currency strategy

Chandler joined Brown Brothers Harriman in 2005 as global head of currency strategy. Previously, he was chief currency strategist for HSBC Bank USA and Mellon Bank. He holds a master's in American history from Northern Illinois University and a master's in international political economy from the University of Pittsburgh. He has taught classes in international political economy at New York University since the early 1990s.
---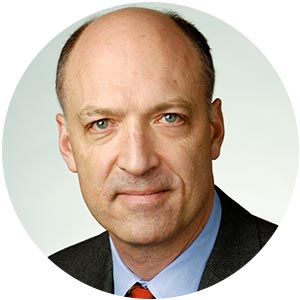 Citi
James Bindler

| Global head of G10 Foreign Exchange

Bindler was named to his current position in 2014, after serving as head of trading for Central and Eastern Europe, Middle East and Africa (CEEMEA) and global head of FX options at Citi. Bindler began his career at Midland Bank in New York in 1983, and joined Citi's FX options trading desk in 1990. He worked at Natwest Capital Markets' newly formed proprietary trading group from 1997 to 2000, when he rejoined Citi as head of nonlinear trading for CEEMEA.
---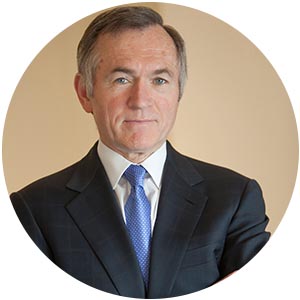 CLS Group Holdings
David Puth

| CEO

Puth was named CEO of CLS, the largest multicurrency cash settlement system, in 2012. His career spans more than 30 years in financial markets, including 19 years at J.P. Morgan and three years as head of global markets at State Street. Puth is a long-standing board member of the Robin Hood Foundation. He currently serves as chairman of the Market Participants Group, working in conjunction with the BIS Foreign Exchange Working Group to develop a single code of conduct for the global FX market.
---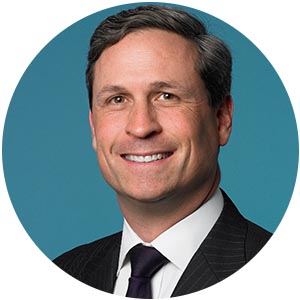 CME Group
Derek Sammann

| Senior managing director, commodities and options products

Sammann has held his current position since 2014. He previously served as senior managing director of interest rates and FX products. Before that, he was managing director, global head of FX options and structured products, at Calyon in London. Sammann also serves as vice-chair of the Foreign Exchange Professionals Association.
---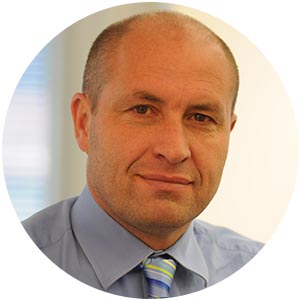 Commonwealth Bank of Australia
Kieran Salter

| Global head of FX

Salter is responsible for all foreign exchange trading and sales globally at Commonwealth Bank of Australia. He began his career in FX sales at Lehman Brothers and has worked for a number of banks, including Crédit Agricole, where he was head of foreign exchange sales.
---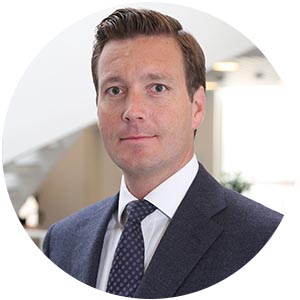 Danske Markets
Claus Harder

| Global co-head of currencies, commodities and corporate derivatives

Harder has 15 years of experience with financial risk management and advisory services. Before joining Danske, he was head of the Nordic and Dutch strategic solutions group at Merrill Lynch, and before that he was head of Nordic and Dutch derivative marketing and risk advisory at Goldman Sachs. Harder holds a master's in economics from the University of Copenhagen.
---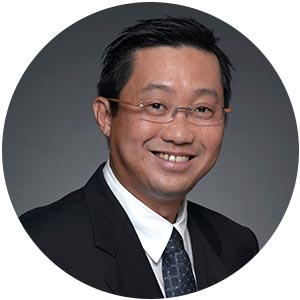 DBS Bank
Peter Soh

| Managing director and head of foreign exchange

Soh was named managing director in 2005 and has been with DBS since 1989. Singapore-based DBS is a leader in Asian currency products and maintains an extensive network across Asia. The bank commenced operations in Sydney, Australia, in September, expanding its presence to 18 markets.
---
Deutsche Bank
Ahmet Arinc

| Managing director, head of EM debt and foreign exchange
In addition to leading Deutsche Bank's emerging markets trading and foreign exchange businesses, Arinc is a member of the bank's markets executive committee. He joined Deutsche Bank in 1998, running the desks for Turkey, CEEMEA local currency trading, Latin America trading, credit trading and risk for emerging markets. Arinc was given responsibility for FX in December 2014, while maintaining oversight of EM.
---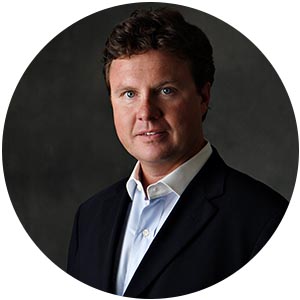 FiREapps
Wolfgang Koester

| CEO

Koester is CEO and co-founder of FiREapps, which helps corporations identify, analyze and manage their FX exposure. Previously, he served as president of GFTA Trendanalysen, a quantitative currency management company. Koester holds a master's from the Garvin School of International Management.
---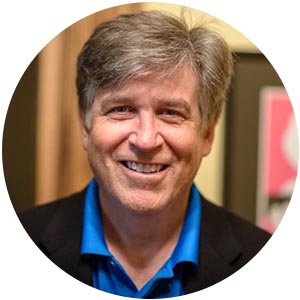 Foreign Exchange Analytics
David Gilmore

| Partner and economist

Gilmore manages Foreign Exchange Analytics' fundamental coverage. Prior to co-founding with David Solin the Essex, Connecticut–based advisory service for institutional traders in 1994, he spent seven years providing online commentary in New York and London with MCM CurrencyWatch and MMS International. Gilmore holds an MSc in economics from the London School of Economics and a BA in history from the University of California at Berkeley.
---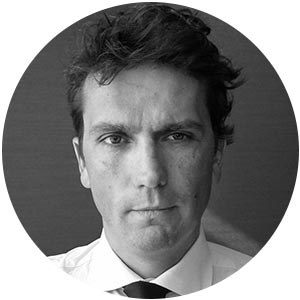 HSBC
Frederic Boillereau

| Global head of foreign exchange and commodities, global head of corporate sales

Boillereau, an HSBC managing director, is based at the bank's Canary Wharf headquarters in London. He began his career trading exotic FX options at Crédit Agricole Indosuez in 1996 in New York. He joined Republic National Bank in 1998, which was acquired by HSBC in 2000. He is a board member of both CLS and the global FX division of AFME (Association for Financial Markets in Europe) and serves on the Foreign Exchange Committee of the Bank of England.
---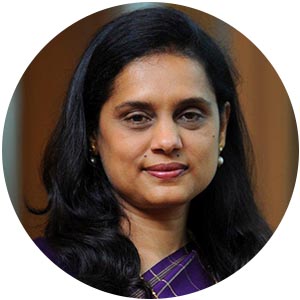 ICICI Bank
Shilpa Kumar

| Senior general manager and head of global markets group

Kumar joined ICICI Bank, India's largest private-sector bank, in 1989 and oversaw the development of its treasury business in India. She is responsible for risk management solutions in financial markets, including FX, fixed income and derivatives. She is also responsible for the bank's proprietary trading activities. Kumar introduced a series of online FX trading platforms. She has served on the Reserve Bank of India's technical advisory committee and as a member of the managing committee of the Foreign Exchange Dealers Association of India.
---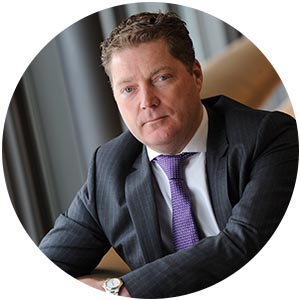 ING Bank
Vincent Weevers

| Managing director, head of FX and FX derivatives

Weevers joined ING Financial Markets, part of ING commercial banking in the Netherlands, in 2006. In 2007, he was named managing director, global head of FX and FX derivatives at ING Bank. From 1998 to 2005, Weevers was on the global FX derivatives team at ABN Amro. Since 1988, he has worked at international banks in Amsterdam, London and Frankfurt.
---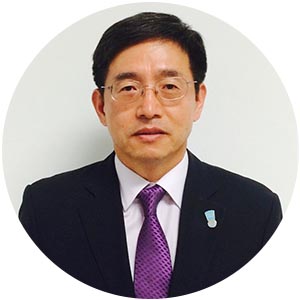 KEB Hana Bank
Hyun-Soo Lee

| Head of trade business department

Hana Financial Group agreed in July to merge with Korea Exchange Bank (KEB). With more than 27 years of experience in the markets, Lee is responsible for treasury, foreign exchange, foreign direct investment and fixed income businesses for KEB Hana Bank, the largest South Korean bank in terms of assets and global network.
---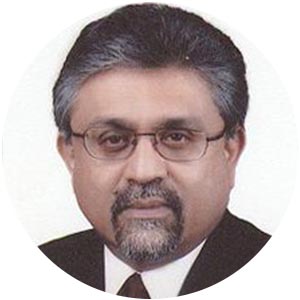 National Bank of Kuwait
Mammen Varkey

| Assistant general manager, investment and treasury group

Varkey began his career at NBK and has been chief dealer and head of FX trading since 1989. He has more than 25 years of experience in trading markets and is an active trader of the major currencies. NBK is a market maker in all Gulf Cooperation Council currencies.
---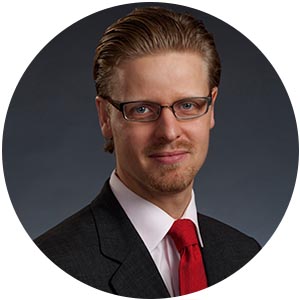 Nomura Securities
Jens Nordvig

| Head of fixed income research, Americas

Nordvig has been a managing director at Nomura Securities since 2009. He is also global head of FX strategy. Previously, he was managing director at Goldman Sachs, where he served as senior markets economist and co-head of global currency strategy.
---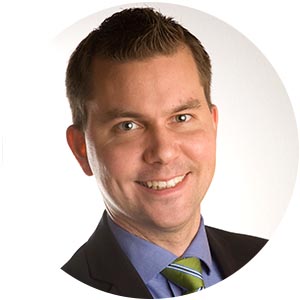 Nordea
Antti Ranta

| Director, Nordea Markets, head of foreign exchange and money market products

Ranta joined Nordea Markets in 2011. He is currently chairman for the foreign exchange and money market product line management, and head of FX and money market products in Finland. Previously, Ranta worked for more than a decade in various management and sales roles at Danske Bank and Citi, both in Helsinki and London. Since 2013 he has been president and chairman of ACI Forex Finland.
---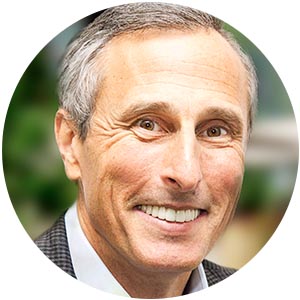 Oanda
Ed Eger

| President and CEO

Eger joined Toronto-based online FX trading firm Oanda in 2013, after serving as senior vice president and general manager of the Americas for PayPal. Previously, he held various senior management roles at Citi, including CEO of international cards. Eger has also worked for Advanta, Standard Chartered Bank, Wells Fargo Bank and McKinsey.
---
Saxo Bank
Kim Fournais

| Co-founder and CEO

Fournais and Lars Seier Christensen in 1998 co-founded Saxo Bank, a Danish bank specializing in online trading. Earlier this year, the bank introduced a new multi-asset trading platform, SaxoTraderGO, with an intuitive user interface and smooth transitions from pretrade, trade and posttrade services. Saxo Bank is active in FX markets and provides broking services worldwide.
---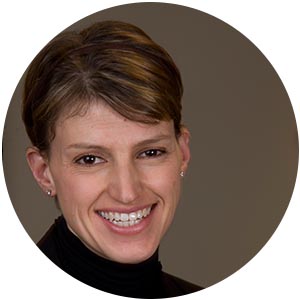 Scotiabank
Camilla Sutton

| Head of global foreign exchange

Sutton assumed her current position in May 2015, where she is responsible for global FX sales, trading and strategy. Previously, she was Scotiabank's chief FX strategist for nine years. Prior to joining the bank, Sutton was portfolio manager of FX and derivatives at the Ontario Municipal Employee Retirement Systems. She holds an MBA from the Richard Ivey School of Business and is a CFA charter holder and certified market technician.
---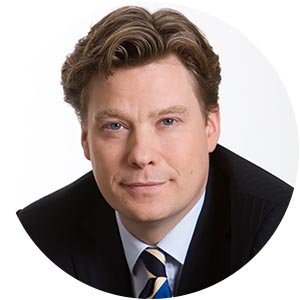 SEB
Joachim Alpen

| Co-head of merchant banking

Alpen was named co-head of merchant banking at SEB in October 2014. Previously, he was global head of markets, in charge of fixed income, currencies and commodities, as well as trading and capital markets. SEB has foreign exchange trading desks in 16 countries. Alpen joined SEB more than a decade ago as an emerging markets trader and has held numerous positions at the bank, including head of trading in New York.
---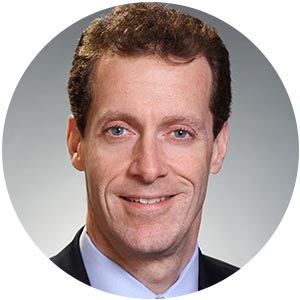 State Street Global Markets
Anthony Bisegna

| Executive vice president and global head of foreign exchange

Bisegna is responsible for global management of all aspects of foreign exchange sales and principal market-making activities, which include FX spot, forward, emerging markets and options trading. In addition, he is a principal of State Street's swaps dealer. He joined State Street from Chase Manhattan Bank in New York in 1987. Bisegna is a member of the Foreign Exchange Committee of the Federal Reserve Bank of New York.
---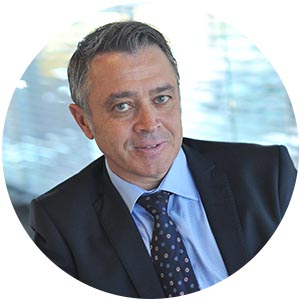 Standard Bank
Richard De Roos

| Head of foreign exchange, global markets

De Roos joined Standard Bank's FX dealing team in Cape Town, South Africa in 1985. He was transferred to Botswana as head of global markets in 1992 and returned to South Africa three years later in FX sales. De Roos became head of FX sales in 2000 and head of FX in 2006. He assumed responsibility for liquid FX in Standard Bank's international offices in 2010 and added FX in the rest of the bank's Africa businesses in 2014.
---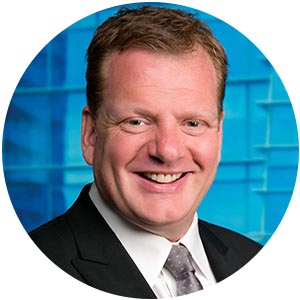 Standard Chartered Bank
Mark Webster

| Managing director and global head of foreign exchange sales

Singapore-based Webster is responsible for formulating and implementing the bank's global FX client strategy. In addition, he has global responsibility for the marketing and distribution of the bank's e-commerce platforms and transaction banking FX sales. He has more than 20 years of sales and trading experience.
---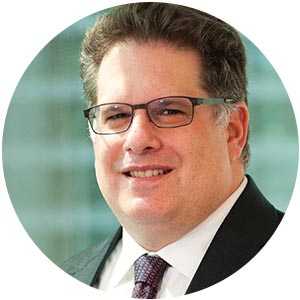 Thomson Reuters
Phil Weisberg

| Managing director, global head of foreign exchange

Weisberg served as managing director, global FX derivatives trading, at J.P. Morgan, before founding and leading FXall as CEO. Thomson Reuters acquired FXall in 2012. Under his leadership, the Thomson Reuters FX franchise has continued to grow, launching new solutions for every stage of the trade life cycle. It combines the pretrade insight of Thomson Reuters Eikon service with workflow and transactions capabilities for portfolio managers, global bank sales desks, corporate treasurers and emerging markets traders.
---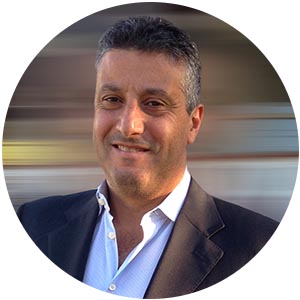 UNTL Capital
Alain Kamagi

| Managing partner

Kamagi is co-founder and managing partner at UNTL Capital in New York. He was previously a managing director at HSBC Bank USA, where he assembled a team responsible for cross-selling FX and fixed income products. Prior to that, he held various senior positions at Republic National Bank. Kamagi holds an MBA from Bauer College of Business at the University of Houston, from which he also has a BA in finance.
---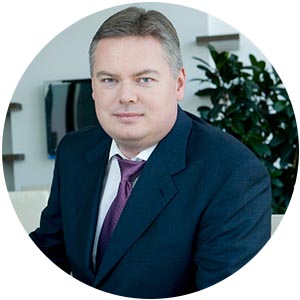 VTB Capital
Vitaly Bouzoveria

| Global head of fixed income

Bouzoveria is global head of fixed income at VTB Capital, and head of the investment business at VTB Bank. He is responsible for the bank's corporate investment
business. VTB Capital holds leading positions in the debt and equity capital
markets in Russia and the Commonwealth of Independent States.
---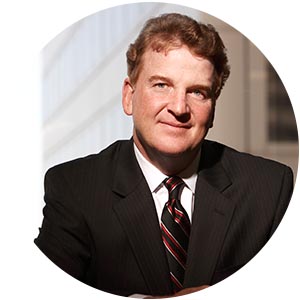 Wells Fargo
Peter Connolly

| Executive vice president and group head, global transaction banking

As group head of San Francisco–based Wells Fargo's global transaction banking group, Connolly is responsible for foreign exchange, cross-border treasury management services, cross-border e-commerce and cross-border investments. He was recently appointed to the bank's enterprise management committee. Connolly is a member of the Federal Reserve Bank of New York's FX Committee. He is also a member of the BAFT-IFSA Transaction Banking Global Leaders.