Remote work trends threaten debt-loaded developers, but give companies leverage to lower real estate costs.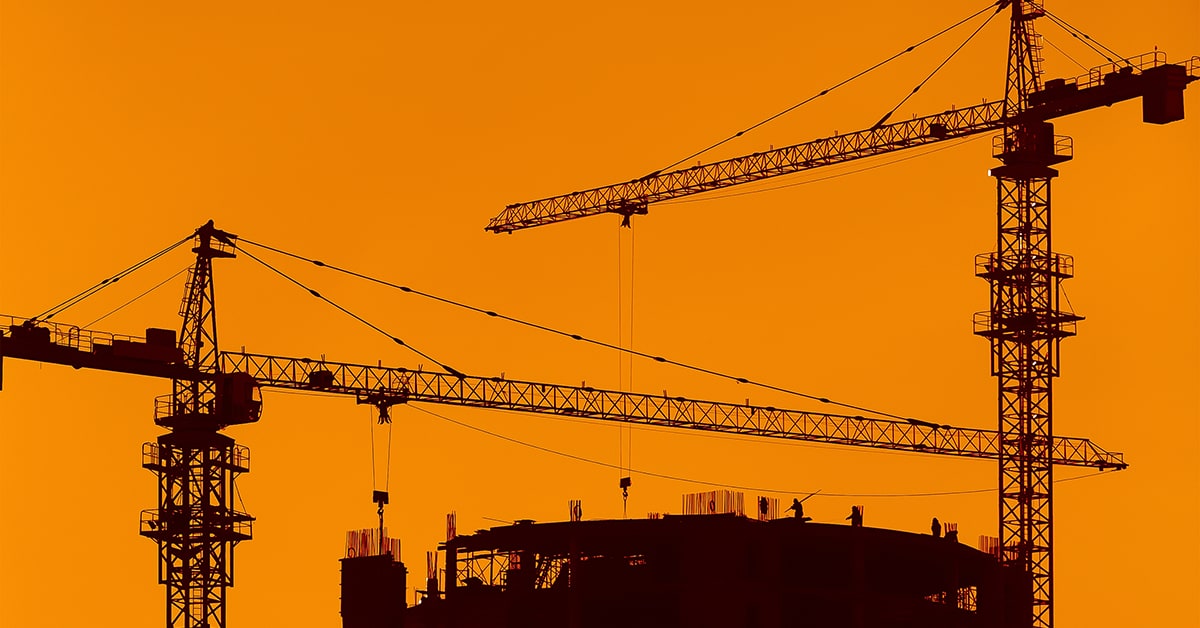 Tech giant Salesforce gave up half of its namesake skyscraper in San Francisco in 2022, later abandoning the entire building. British banking and financial services group HSBC told employees it is leaving its iconic 45-story office tower in the Canary Wharf district for a smaller building in central London. In Shenzhen, China's tech-dominated city of 13.1 million, companies have bolted from offices, sending the vacancy rate to a record 24.5%. Retail giant Alibaba alone laid off 19,000 employees.
Investment in French office buildings was down 54% in the fourth quarter compared to the previous year, the lowest level for a fourth quarter since 2013, according to real estate firm Knight Frank. In Brussels, even the European Union has announced plans to cut back its vast office space by a third.
Companies around the globe are scrambling to downsize their real estate costs as their needs shrink, mainly in office buildings occupied by workers in the "knowledge economy" but also in retail and warehouse space. Driving the abrupt shift is an unusual confluence of factors: Remote working has proven surprisingly durable even after the relaxation of Covid-19 restrictions; the recent surge in interest rates has heightened focus on cost cutting; and a slowing global economy has forced many, especially in the tech sector, to retrench. An additional factor is climate change that is spurring many companies look for ways to reduce their greenhouse gas emissions to net-zero.
CoStar Group, a real estate research firm, reckons that 13.1% of office space in the US is vacant, the highest vacancy rate it has ever recorded; in tech-heavy San Francisco, the rate is 25.7%, according to professional services firm Colliers International. In addition, there is "a super high phantom vacancy rate" nationwide, meaning tenants have moved out but are still paying the rent on the remaining lease, CoStar CEO Andy Florance told CNBC in July.
For corporate CEOs and strategists, urban politicians and planners, and millions of rank-and-file working people, the critical issue is whether the retreat from the world's steel-and-glass jungles is permanent. A 2023 survey of human resources executives by the Conference Board found that 56% of employees in the US continue to work remotely at least part of the time, and 76% of professional and office workers are still working hybrid or remotely. This is described as part of a "new normal."
"Although there are variations across cities and sectors, this is really a global phenomenon grounded within the knowledge working economy and has broad social import," says Phil Kirschner, associate partner in McKinsey & Company's real estate practice, who has written about the changing office environment. McKinsey recently published a study of this issue entitled Empty Spaces and Hybrid Places: The Pandemic's Lasting Impact on Real Estate.
Remote Work Spreads
Hybrid working arrangements—usually one or two days a week working from home or somewhere other than an office—began gaining ground years before lockdowns became a problem, McKinsey found. The trend started in laid-back Australia and then moved to Europe before taking ahold in the US.
As hybrid arrangements have gained acceptance worldwide, many companies that had assigned a desk or an office to individual employees began adopting strategies like "hoteling," "hot desking" or "neighborhoods," where employees instead work at any available desk when they are in the office. These companies then needed only about 60% to 70% of their existing floor space and began sharply cutting back on their leases. Ryan Luby, an associate partner at McKinsey and co-author of the Empty Spaces report, says the expansion of hybrid work is visible in data. "The density of workers in offices at the global level [came] faster than [the density] in firms with traditional occupancy." Today, "not having someone around isn't a big deal anymore," he adds.
What are the long-term implications of remote work? Some companies view downsizing real estate not as a short-term rent saving but a matter of resilience and competitiveness. Nationwide Insurance, the eighth-largest home insurer in the US with 25,000 employees, announced in April 2020 that it would retain four large central hubs and close its smaller office campuses in Florida, Pennsylvania, North Carolina, Virginia, and Wisconsin. "Our goal is to ensure that when a recovery comes, we're prepared to win business with competitively priced solutions while enhancing our resiliency and operational efficiency," Nationwide CEO Kirt Walker said at the time.
Another reason some companies in the US and elsewhere are cutting back on office space is that their business is slowing, thanks in part to efforts by the Federal Reserve and other central banks to curb inflation by raising interest rates. The US tech sector has eliminated more than 150,000 jobs in 2023 alone.
A cultural geography of hybrid work arrangements is starting to reveal itself. English-speaking nations are the greatest adopters. A study by WFH Research, the Global Survey of Working Arrangements, found that employees worked from home an average of 1.4 days per week in Australia, Canada, New Zealand, the UK, and the US, but only 0.7 days per week in Asian countries, 0.8 days in Europe, and 0.9 in the four Latin American countries that the study's authors measured.
In Asia, for example, corporate employees tend to live in dense city centers rather than commute from suburbs, and crowded home conditions make working in an air-conditioned office more attractive than trying to work from a dining room table, says McKinsey's Luby. On the other hand, zero-tolerance Covid policies encouraged working from home, as many workers worried about being trapped in an office lockdown for weeks should one of them test positive, says Nicholas Chen, Chinese Corporates analyst at research firm CreditSights in Singapore.
Discounts and Upgrades
Companies that see in this new world of work fresh opportunities to benefit the bottom line are eager to embrace them. Last year, JPMorgan Chase CEO Jamie Dimon made headlines when he told shareholders the bank was planning to provide space for just 60 to 75 employees out of 100 on any given day. About half the staff would work full time, 40% would be hybrid, and 10% would be permanently remote. The bank's new headquarters building at 270 Park Avenue was designed with a 60% formula for available seats using "flexible" working arrangements.
Salesforce, which went from 49,000 employees at the start of 2020 to 79,000 at the end of 2022, laid off more than 8,000 in January and has announced further layoffs in August. In addition to its San Francisco headquarters building, Salesforce gave up the headquarters building of its Slack subsidiary and exited hundreds of thousands of square feet of space at two other office blocks.
"Over the past two years, we have continued to reimagine our real estate strategy," President and CFO Amy Weaver said on a December earnings call. "That is not only to optimize for scale but also continue the hybrid work environment and how people are working and how they're using their space. And this has included reducing our footprint fairly significantly right now."
Many companies now face three choices, according to Julie Whelan, global head of Occupier Thought Leadership and Research at commercial real estate firm CBRE: to consolidate core workforce in existing office space, find new quarters either at cheaper rates or in better equipped facilities, or expand the use of flexible working arrangements for non-core staff. "Blanket arrangements are not working," she says.
If the downsizing trend continues, what will it mean for commercial real estate values—and the deals tenants can expect to be offered? The value of office buildings as assets declined by nearly 40 percentage points in 2020, according to the National Bureau of Economic Research; and research by Stijn Van Nieuwerburgh, professor of real estate and finance at Columbia University's Graduate School of Business, projects a possible 43.9% drop by 2029 below 2019 average office values. This has some landlords walking away from mortgages.
But the pressure on asset values has led to significant rent reductions and more free extras from landlords. Commercial tenants have greater flexibility on lease terms, with the standard term of seven years now down to two years in some cases.
In Hong Kong, foreign banks and other businesses that once managed their Chinese investments from the city have been leaving in droves because they can now perform the same tasks in Beijing or Shanghai using local employees rather than expats. The vacancy rate for A-class Hong Kong office buildings passed 15% by July, three times pre-pandemic levels, and rents have dropped nearly 40%.
Some companies are shifting into more-luxurious quarters, according to Whelan. Typical office buildings are rated either A, B, or C class, but a new category of super luxury A+ buildings is attracting some tenants with deep pockets. This is in part an attempt to coax reluctant employees to come back to the office. The Conference Board survey found that 73% of companies reported difficulty enticing workers back to the office.
At the other end of the spectrum, many companies that rent office space in the lowest category of building for lower-wage operations like call centers and customer support have turned the work-from-home trend to their economic advantage by requiring employees to do their jobs remotely. Many are glad to work at home full time, and the companies save on office outlays.
Bottom-line savings are not the only driver, however; the response to climate change is a considerable factor as well. HSBC, the world's eighth-largest bank by assets, says its new, smaller office location will help to meet its commitment to achieve net-zero greenhouse gas emissions. The towers at Canary Wharf that HSBC and other giants have long occupied "were built for big offices and trading floors; but now those offices and trading floors are no longer needed, and the banks realize they need less space than they used to," says Mark Stansfield, senior director of UK Analytics at CoStar: "Companies now prefer more environmentally friendly space in more-central locations to attract staff into the office a bit more."
The UK and EU governments have imposed regulations requiring buildings to reduce emissions, now accounting for more than 30% of greenhouse gases. In the US, 40 of the 50 largest cities have announced preliminary plans to transition to achieve net-zero over time. New York City's Local Law 97, going into effect in January, will assess heavy fines on polluting buildings. Most of the emissions come from aging air-conditioning and heating systems.
Finding the Bright Side
As the trend away from a larger office footprint unfolds, uneven patterns are emerging. In France and Germany, where hybrid work is also spreading, companies are cutting their office-space requirements. Automaker Renault, which has leased its headquarters in the Paris suburb of Boulogne-Billancourt for decades, announced in 2021 that it will move to smaller quarters in 2025 and cut its office footprint 50% as part of a plan to save $2.5 billion a year.
The outlook in Germany is brighter, with rentals increasing even though investment in new office buildings has been flat for more than a year. "The labor market is robust, land continues to be scarce, and sustainable property developments are in high demand," says Jan Finke, project manager for the Berlin-based Bulwiengesa Real Estate Index, in Bulwiengesa's January report.
Some firms in Asia are using the opportunity created by remote work to upgrade spaces. Standard Chartered Bank, whose business is mainly in Asia, Africa, and the Middle East, announced, also in 2021, that it will reduce its office locations around the world from 776 to 400 and reduce global office space by a third, under the slogan "Twice the experience in half the space."
Standard Chartered's offices in Taipei show how the bank is implementing its plans. As office-data firm Leesman describes it, Standard Chartered consolidated three Taiwan offices that had limited communal spaces and segregated departments into a new state-of-the-art headquarters that provides space allowing "seamless collaboration, better flow within the building, and more integration within traditionally siloed departments."
The building features rejuvenation areas; quiet zones with massage chairs; an entertainment area with a basketball arcade, punching bags, and dartboards; a dedicated mothers' room; and a medical center.
It remains to be seen whether these features will drive collaboration, innovation, or profits. There's no telling how workplace practices will continue to evolve, but investments such as these suggest that companies around the globe are aiming to make their reduced office footprint permanent.