Semiconductor competition is ushering in a new era of industrial policy, as nations vie for control of this key technology.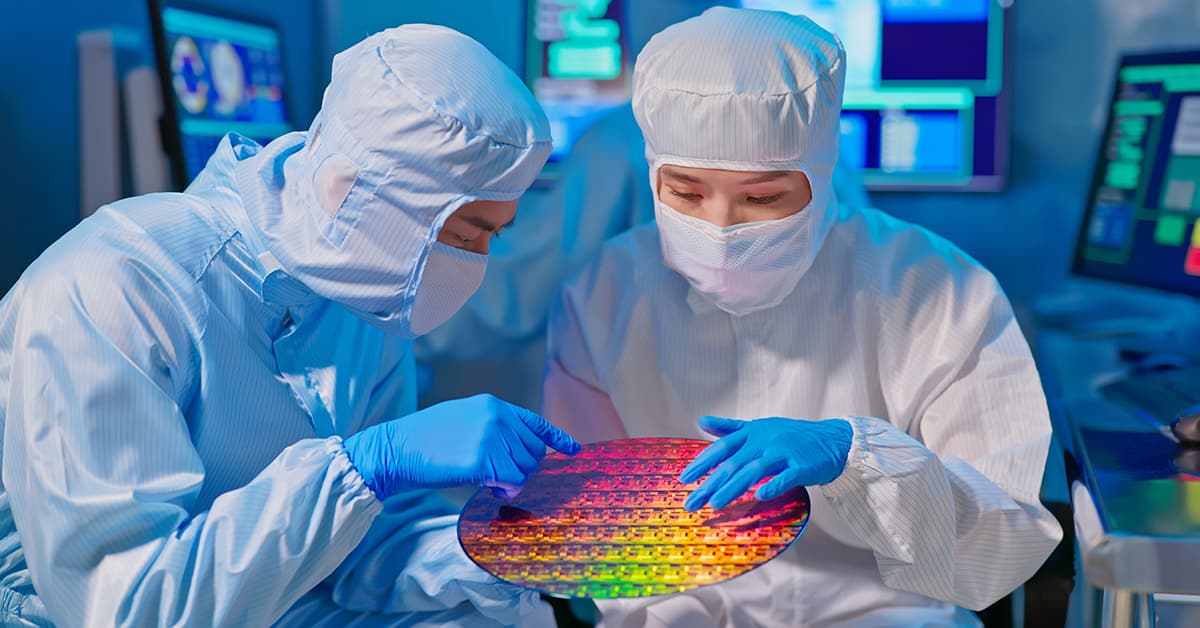 The conflict over chips began as an effort to limit the use of advanced, Western-designed semiconductors by the Chinese military. Now, those national security concerns are overshadowed by efforts in the US, Europe and Asia to use subsidies to build industries that are national champions, creating jobs and challenging competitors.
So far, the competition has focused on semiconductors and electric vehicles (EVs), both cutting-edge technologies that have a multitude of sophisticated components and suppliers. Governments have earmarked tens of billions of dollars to support companies creating jobs at home to ensure that their domestic industries are not hurt by their traditional trading partners.
Dean Baker, a co-founder and senior economist with the Center for Economic and Policy Research (CEPR) in Washington, notes the US government has been subsidizing favored industries for decades, including nearly $48 billion budgeted this year for the National Institutes of Health to the benefit of pharma. But today's global subsidization is different: not only promoting research but aiming at building factories from Arizona to Berlin that support domestic industries and often hobble their foreign competition.
A New Paradigm
"It's a different paradigm than the old industrial policy," says Sujai Shivakumar, a senior fellow and director of the Renewing American Innovation Project at the Center for Strategic and International Studies (CSIS) in Washington, DC. "In the past, it was about developing advanced methods that didn't have much civilian application. What we are engaged in now is more about creating ecosystems of manufacturing networks, venture capital networks, workforce training networks and bridges across the networks as well, so they all work together."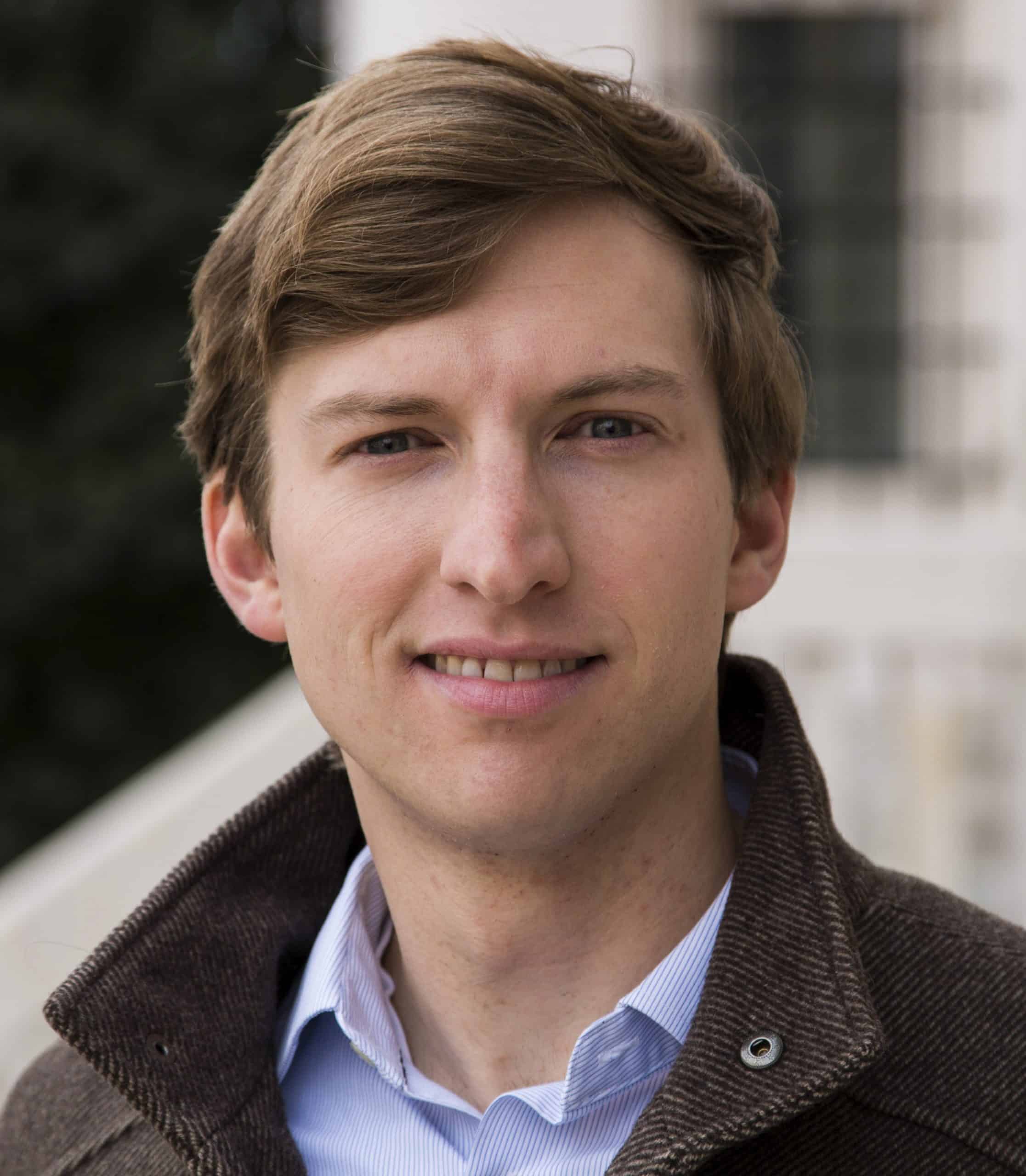 Click here to read Chip War author Chris Miller's full interview with Global Finance.
The first salvo in this skirmish was passage of the CHIPS and Science Act in 2022 (the CHIPS Act), which provides $52.7 billion in subsidies and tax credits for research and the construction of chip fabrication plants (fabs) in the US, after decades in which chip manufacturing had largely moved to lower-cost Asia. US Commerce Secretary Gina Raimondo commented in a speech at Georgetown University that the vision is to make the US "the only country in the world where every company capable of producing leading-edge chips will have a significant R&D and high-volume manufacturing presence."
Tit for Tat
The US was not the only government keen to make sure it kept its advantage in producing semiconductors. The Council of the European Union unveiled its own Chips Act to mobilize €43 billion (about $45.5 billion) in public and private investments, including €3.3 billion for a "Chips for Europe" initiative. Japan, which once produced the lion's share of the world's chips, set aside ¥1.3 trillion (about $9.5 billion) to revive its chip industry. South Korea, which has been a leading chip producer, adopted new subsidies in 2022 in the form of big tax breaks for semiconductor companies totaling more than 3.6 trillion won (some $2.8 billion). All of these subsidies came as a riposte to the US moves to reshore its chip industries. "We're in a chips war," says Yang Hyang-ja, a member of the Republic of Korea National Assembly who formerly worked for chip producer Samsung.
While subsidies for chips have caused ripples of concern globally, the Biden administration's decision to add a requirement in the 2022 Inflation Reduction Act (IRA) to restrict the tax credit for EV purchases to only those EVs with their final assembly in North American factories—an indirect form of government subsidy—prompted protests from Europe, where many internal combustion vehicles are currently produced and which hopes to ramp up EV production. Biden then doubled down in his State of the Union speech on Feb. 7, saying his made-in-America campaign will now extend to "all construction materials used in federal infrastructure projects" under the $1.2 trillion Infrastructure Investment and Jobs Act signed in 2021.
Calling his strategy, a "blue-collar blueprint to rebuild America," Biden invoked nationalist rhetoric to define his approach. "We should buy America to build America. We've been importing foreign goods and exporting American jobs," he said.
Europe was listening with growing concern. In response to the American moves, Margrethe Vestager, executive vice president of the European Commission (EC), spoke in January to a forum of member states, proposing a "temporary crisis and transition framework" that would allow European governments to subsidize renewable energy technology and give companies tax breaks, something Vestager as commissioner for competition had previously opposed. In a letter to European Union (EU) member-state finance ministers outlining her proposal prior to the meeting, Vestager said the "competitiveness of European industry is facing a number of challenges," adding that the IRA "risks luring some of our EU businesses into moving investments to the US." She also suggested that the effect of the IRA on some European industries could be "toxic." While European politicians complained vocally that the US was illegally subsidizing its industry, published data showed European countries had already provided €672 billion in state aid to private businesses, led by Germany (with more than half the total), France and then Italy.
Chip Snap
Chip production came into greater focus during the pandemic, when supply chain snafus caused a chip shortage for many industries, especially auto manufacturers. At the moment, between 75% and 80% of chips are manufactured by companies in Asia, led by Taiwan, which accounts for about 20% of chips, followed by China, South Korea and Japan. An incredible 92% of the most advanced chips is produced by Taiwanese fabs, especially the Taiwan Semiconductor Manufacturing Company (TSMC), for companies in the US.
Concern that China might invade Taiwan and cut off the supply of chips was one of the rationales for passage of the CHIPS Act, which requires companies receiving US government aid to agree not to build or expand facilities for production of semiconductors in China. The administration imposed the toughest export controls in decades on Chinese firms and banned US citizens from working for them. But it soon became clear that commercial considerations were also gaining greater importance.
This was made clear in a speech by Jake Sullivan, Biden's national security adviser, in September. "We know there is nothing inevitable about maintaining our core strength and comparative advantage in the world," Sullivan said. To preserve US technological leadership, he continued, the Biden administration is "formulating an approach to address outbound investments in sensitive technologies." This could prevent American firms from making investments in Chinese startups in artificial intelligence, for example.
The CHIPS Act has had some initial success. According to the Semiconductor Industry Association, a trade group, the bill had prompted over 40 new semiconductor projects in the US as of December, with nearly $200 billion in private financing, to increase domestic manufacturing capacity.
Among those new plants is a facility in Arizona being built by Taiwan's TSMC. Visiting the site in December, Apple CEO Tim Cook announced that his company, which has purchased most of its chips from Asia, would begin sourcing chips from the new plant when it opens in 2024.
Chris Miller, an associate professor of international history at Tufts University's Fletcher School, in his new book Chip War, documents how governments have subsidized semiconductor production for decades for military purposes. But Miller tells Global Finance that unlike earlier government investments, the CHIPS Act appears more aimed at civilian than military uses of chips.
"Unlike in the Cold War, where the government was trying to make missiles fly more accurately, the civilian use of chips has become so big and the economic impact is so large," Miller says, that the loss of chip production in Taiwan "would create such a massive manufacturing depression in the US that it would have strategic ramifications similar to wartime."
Miller says that while newly announced investments—including Intel's decision to invest in two new fabs in central Ohio to produce advanced logic chips and Micron's proposal to spend $100 billion developing a fab in upstate New York—will help diversify chip manufacturing to some extent, he believes that the most advanced designs will still be produced at fabs in Asia.
"It's pretty clear that the new TSMC facility in Arizona will be one generation behind the cutting edge in Taiwan," Miller says. "The reality is that Taiwan has so much capacity to make chips that it is going to remain a large share of global production despite the fact that the US, Europe and Japan are trying to build up some additional capacity in their countries."
Investment bank Goldman Sachs notes in a research study, published in October, that it costs 44% more to build and run a new fab in the US than in Taiwan, including higher capital expenditures and steeper operational costs. "We believe the CHIPS Act should be viewed more in the context of US geopolitical strategy, 'hedging' against future crisis or major supply chain disruptions, rather than efforts to replace Asia's current position and importance within the semiconductor supply chain," the Goldman analysts conclude.
Miller notes that the Chinese government is pouring tens of billions of dollars into subsidies for the manufacture of lower tech chips that are used in cars and other consumer products. This practice could have the same harmful effects on the semiconductor industry as the low-cost Chinese exports of steel and solar panels had on those industries. Most semiconductor companies need profits from both high- and low-end chips to survive.
Douglas Fuller, a semiconductor expert at the Copenhagen Business School, says it is unlikely the chip industry would go back to 1990s levels of production in the US. "If the US, Europe and Japan do nothing, then their capacity will shrink even further," Fuller says. "In the long term, there is going to be more and more demand, so the need for capacity is going to grow."
Critics have long maintained that the highly profitable US semiconductor industry doesn't need subsidies and would probably have built its new fabs in the US without the CHIPS Act. "While America's share of global chip production has fallen from 37% in 1990 to 12% in 2019," Scott Lincicome and Ilana Blumsack of the conservative CATO Institute argue, "real output and capital expenditures in the United States have increased substantially over the same period."
Sustainability Subsidies
Because of climate change concerns, industries that produce components for renewable energy are likely to be the next battleground. Indirect tax subsidies for the production of EVs are already producing growing friction between the US and the EU, where car production accounts for more than 7% of GDP and employs more than 6% of workers, according to the IMF.
The US IRA contained a $7,500 tax credit for some electric cars, vans, pickups and SUVs. To be eligible for a Clean Vehicle Credit, a vehicle must have undergone final assembly in North America, defined as the US, Canada and Mexico. While many European companies already have some manufacturing plants in the US, Korean and Japanese firms tend to import parts for their EVs, meaning they don't qualify for the tax credit, which on a $55,000 vehicle amounts to a 13.6% subsidy by the government. The law's $369 billion in climate and clean energy assistance will also benefit solar panel and wind turbine manufacturers in the US.
On a visit to Washington in late November, French President Emmanuel Macron vented frustration with the CHIPS Act and the IRA. Macron said the two bills were "choices that will fragment the West." EC President Ursula von der Leyen wrote to the 27 leaders of the EU's member countries in December, saying, "Elements of the IRA risk unleveling the playing field and discriminating against European companies."
European businesses are also concerned that the subsidies will force them to relocate manufacturing to the US or face withering price competition. "It is clearly driving the investments now in a very rapid pace," said Peter Carlsson, CEO of Northvolt, a Swedish firm that supplies EV batteries to Volkswagen and BMW in Germany, in a February interview on Bloomberg television. He added, "Unfortunately, there is a risk that these investments are a little bit taking the momentum out of Europe." Carlsson estimated his firm could get $8 billion in subsidies by the end of the decade if it built a factory now in North America.
While the EU is working on its own green tech plans, members are mostly focused on providing financial assistance for research and not the extensive support the IRA provides to US-based manufacturers. Complicating matters for the Europeans, opposition is emerging among EU members to suddenly increase subsidies. A statement by Denmark, Finland, Ireland, the Netherlands, Poland, Sweden, Hungary, Latvia, the Czech Republic, Slovakia and Belgium warns the EC "to exercise great caution. Fundamental changes to the EU state-aid rules should not be done overnight in the context of a temporary crisis framework."
The CEPR's Baker says that, because of climate change, he would prefer the American government to subsidize all purchases of nonpolluting EVs, not just those assembled in the US. "It's not the best possible outcome; but I am happier that they have subsidies for cars made in the US than none at all, because we need to get people to buy electric cars rather than gas-powered cars."