Nigeria's new president faces a legal challenge to his victory and the arduous task of rebuilding an economy intatters.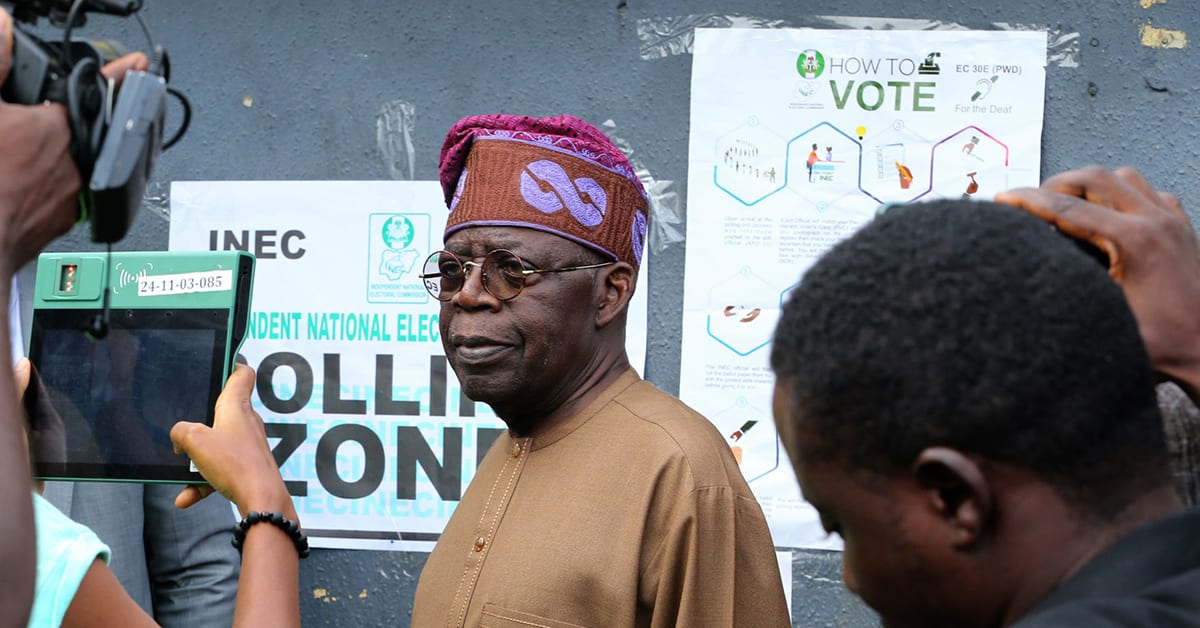 Bola Ahmed Tinubu, the choice of the ruling All Progressives Congress, was declared the winner of Nigeria's presidential election on February 25. That climaxed a political journey that includes a Senate seat and two terms as governor of Lagos State, Nigeria's richest.
Now he faces two battles: a legal challenge to his victory and the arduous task of rebuilding an economy in tatters. Issues requiring urgent attention include 37% unemployment, an inefficient power sector, high public debt, and a gasoline subsidy that gobbles up much of government spending.
"Tinubu should come to this position with a very good economic team that has a clear understanding of the issues, from both theoretical and practical points of view," recommends Muda Yusuf, an economist who runs the Lagos-based Center for Promotion of Private Enterprise. "If we can have that kind of team, then we can have hope of quality economic policies."
The outgoing administration of Muhammadu Buhari launched a development plan, Agenda 2050, to transform Nigeria into an upper middle-income economy by that date. The new administration, which comes into office on May 29, is pledged to implement Agenda 2050. To do so, Yusuf says it must embark on critical reforms.
"Number one is our foreign currency exchange policy," he says. Nigeria cannot run a successful economy with an official rate of 460.98 naira to the dollar (as of March 23) and rates as high as 745 naira on the black or parallel market.
Tinubu must also appoint the best people to head critical economic institutions and ministries, Yusuf says, including the Central Bank of Nigeria, the Ministry of Finance, Budget, and National Planning, and key investment promotion institutions.
During his campaign, Tinubu said he will replicate at the national level the "magic" that transformed the economy of Lagos State. But he first must overcome lawsuits filed by two rival presidential candidates. Peter Obi of the Labour Party and Atiku Abubakar of the People's Democratic Party have both faulted Tinubu's victory and are asking the courts to nullify it, with each claiming the win.