The move, which economists deem positive, is a prelude to needed monetary reform.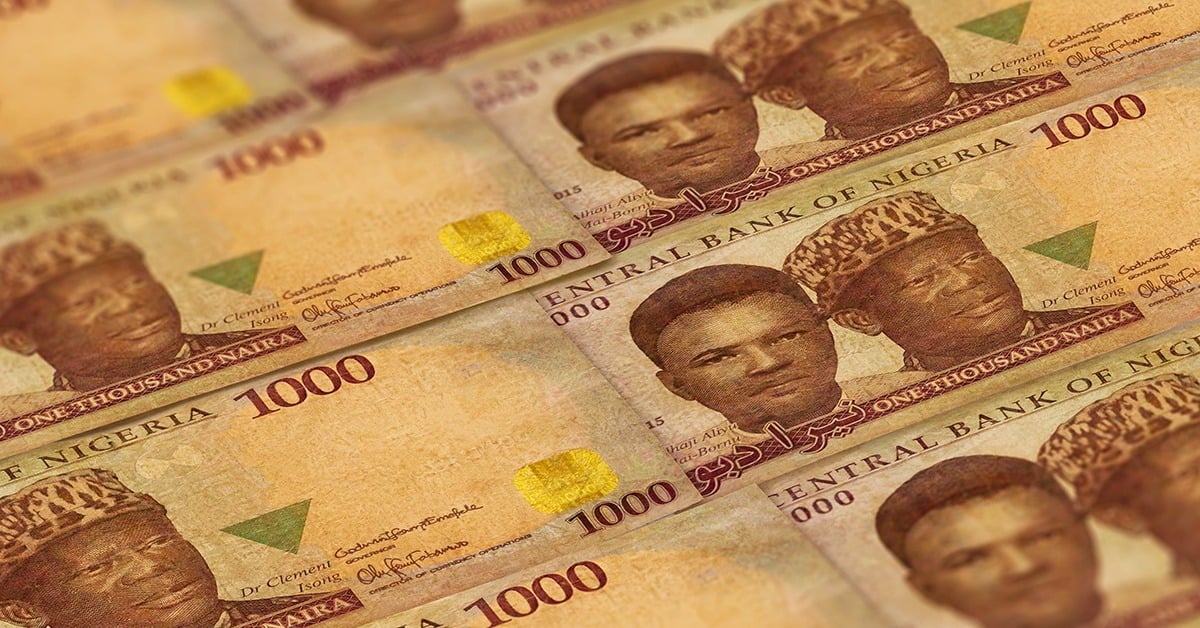 When Bola Tinubu was inaugurated as president of Nigeria on May 29, he noted that the country's monetary policy needed "thorough housecleaning," and ordered the Central Bank of Nigeria (CBN) to work toward rationalizing its often vexing system of multiple exchange rates.
Action was not long in coming.
Eleven days later, Tinubu ordered the suspension of CBN Governor Godwin Emefiele from office, and asked him to hand over the reins to a deputy governor. The suspension was the latest step in an ongoing investigation of Emefiele's office and the first step in a planning reform of the financial sector, the government stated following the suspension. Two days later, the Department of State Security announced it had the former governor in custody, with a list of allegations filed against him.
The removal of Emfiele, who had served nine years as governor, is unlikely to cause any destabilization in the state's economic or financial policy, says Muda Yusuf, an economist and head of a Lagos-based think tank. "Rather, it is positive," he argues, since "there is a need for policy reform in our financial sector," and Emefiele's removal will pave the way for improvements.
However, for the financial sector, businesses that trade with Nigeria, and critics of development policy in one of the world's key oil exporters, the more important aspect of the move was as a prelude to needed monetary reform. Within days, the CBN announced it was floating the naira exchange rate and asked banks to sell dollars to their customers at market-determined rates.
At least two bankers confirmed the development but declined to be quoted on the issue. The exchange rate tumbled 40% on the news.
"If anything, the president is likely to liberalize the exchange rate system as he is doing with fuel," says Sebastian Spio-Garbrah, chief frontier markets analyst at Damina Advisors, an independent frontier markets research and consulting firm with offices in the UK, Canada, Switzerland, and Ghana as well as Nigeria. "The parallel market rates gets business complicated, so Tinubu is going to push for a full liberalization." Days earlier, Tinubu announced cuts in fuel subsidies in a bid to control spending.
For years, Nigeria has had an assortment of exchange rates, including the Investors and Exporters rate, today 463.8 to the dollar, and a parallel or black-market rate, most recently 755 to the dollar, which many regarded as the most relevant for investment decisions. Unifying the rates, Tinubu said at his inauguration, would direct funds away from arbitrage and into meaningful investment in plant and equipment for industrial expansion.
The multiple-rate regime was seen by many analysts a failing of Emefiele's leadership. Under this aegis, the central bank argued that it did not amount to "multiple" rates, but various windows for accessing foreign exchange. And other close observers warn that a shift to an unmanaged system will not be easy for a country like Nigeria.
"The problem with full liberalization is that when you look at history, countries that are oil exporters never had floating exchange rates, but managed exchange rates because oil is a more volatile commodity," Spio-Garbrah notes. "So commodity exporters generally have more managed currencies. When you liberalize the currency market, the local currency always becomes weaker for a country that imports a lot."
That could threaten protected industries, he warns, "but not the financial market."
But with Tinubu's government taking a different tack, Emefiele's departure was in the cards. Separately, he incurred the displeasure of Nigerians late last year when the CBN embarked on a controversial redesign of the naira. The exchange program led to severe distortion in economic activities, with millions of Nigerians unable to access their bank accounts for days and weeks.
"Emefiele's position on foreign exchange and naira redesign is not the same with the new president, which means they are not on the same page," says Yusuf. "You cannot reform a place without making changes. If the person who should drive the reform is not in support how do you drive it?"