After posting its lowest growth rate in 13 years in 2012, Vietnam's economy is showing signs of revival. Industrial production expanded by 5.3% in the first eight months of this year, with exports and imports up by 14.7% and 14.9% respectively. Overall GDP grew by 5.0% in the second quarter of the year, compared with 4.8% in the same period last year.
Financial reforms have aided the economic recovery, with the government pushing smaller banks to consolidate and creating asset management companies to buy poorly performing loans. As a result, bank lending expanded by 4.7% year-on-year at the end of June, after rising only 1.2% in the first quarter.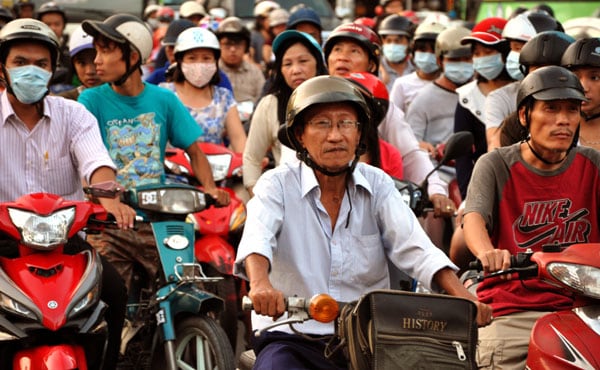 Vietnam's economy is gathering pace again
Foreign investment contributed much to the economic momentum, with FDI rising by 19.5% in the first eight months of the year to reach $12.6 billion. In the 2014 ASEAN Business Outlook Survey, conducted by the American Chamber of Commerce in Singapore and the US Chamber of Commerce, Vietnam was the second-most-attractive country behind Indonesia for new business expansion in the region.
The momentum could pick up further in coming months as the government lowers barriers to foreign investment. In a statement emailed to Bloomberg News in August, the head of market development at Vietnam's State Securities Commission noted that the government would increase the limits on foreign ownership in most industries from 49% to 60%.
"In this environment, further opening up of foreign investment will be an attraction and should help maintain or slightly increase the current trend," says Chris Runckel, author and president of international business consulting firm Runckel & Associates. "So far, Vietnam has maintained a very pro-business environment, and we see that continuing."
Some concerns remain, however, especially regarding reform of state-owned enterprises. The government has outlined plans to reform SOEs, but their multiple ties to each other and to government offices could complicate those plans.