A GLOBAL CONNECTION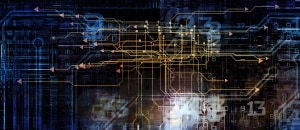 SWIFT's annual Sibos conference is just around the corner, and this year attendees will gather in Dubai. With Middle Eastern companies following the trend now seen in many emerging markets and increasing the sophistication of their treasury and cash management operations, it is apropos that this conference should be held in one of the key centers of regional corporate life.
Regional banks are taking advantage of companies' increasing focus on their cash activities by building up their transaction services businesses. And they are successfully grabbing market share from their larger, global peers. With region-specific solutions and strong partners for global coverage, many of the key Middle Eastern players are on their way to becoming powerhouses in this space.
For SWIFT, the annual conference has an increasing corporate focus, reflecting the global financial-messaging infrastructure outfit's push to pick up corporate clients. Alliance Lite2—its user-friendly, resource-light solution to provide corporate access—is attracting a wider corporate audience than ever, and SWIFT connectivity is moving down the value chain from the largest blue-chips to mid-tier companies.
With a growing range of corporate-focused solutions—enabling everything from basic bank statements and payments messaging to trade and supply chain finance—SWIFT is making it increasingly easy for companies to conduct business worldwide.
Denise Bedell
Managing editor
Global Finance
dbedell@gfmag.com

SIBOS 2013