In a turnaround from 2022, the Central American Bank for Economic Integration's latest infrastructure bond offering is proving popular with investors.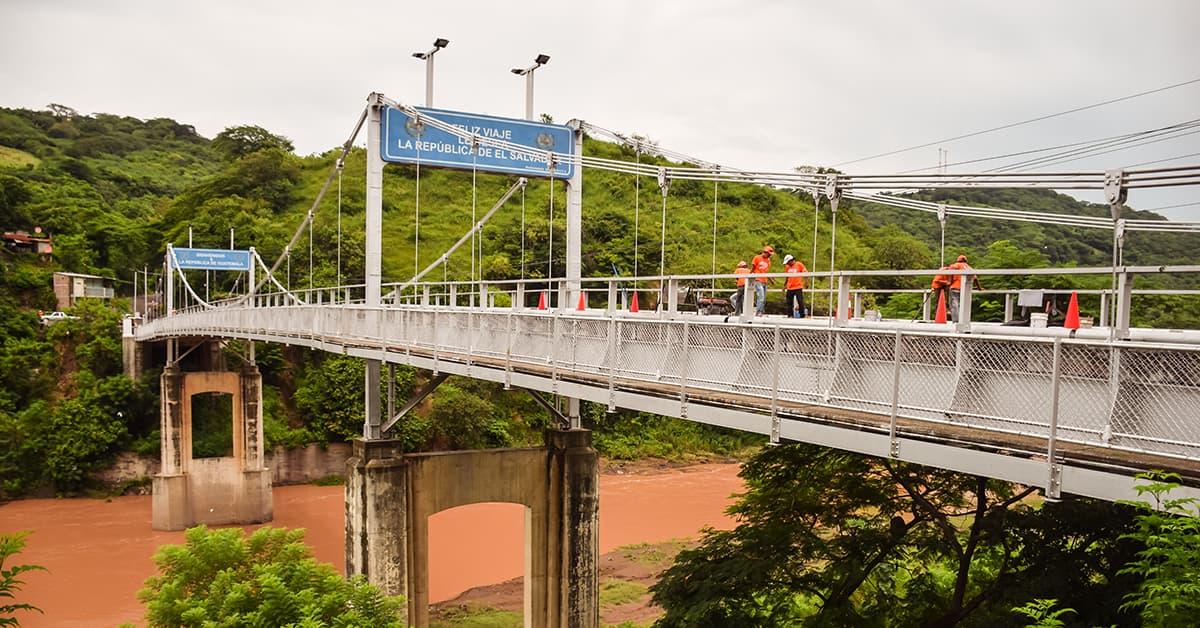 The Central American Bank for Economic Integration (CABEI) priced their largest bond issuance this week, securing $1.25 billion in the process.
Following advice from European investment bank partners—including KFW and AFD—CABEI announced a social bond with a three year maturity at 5%. Total demand was for $2.6 billion. The oversubscription came as a surprise given that internal estimates were for between $500 million–$700 million.
This will be CABEI's third benchmark deal since achieving AA rating in 2019. Bank of America Securities, BNP PARIBAS, Crédit Agricole CIB and HSBC are joint book-running managers.
"For the first time in many years we had an investor base that was strongly represented by central banks and super nationals. This is the second time we have had a benchmark issue of this size and it's the first time that we're being acknowledged by the SSA market. They're listening to us. They've looked at our risk profile and our returns and the market has really worked so well," says CABEI Executive President Dante Mossi.
Of the 130 different accounts from 33 countries that bought the issuance, 67% were Central Bank/Agencies. The social bond will be listed on the Luxembourg Stock Exchange and should make its debut on the London Stock Exchange after gaining official recognition by the UK Financial Conduct Authority.
Since its first environmental, social and governance (ESG) issuance in 2019, CABEI has raised over $3.9 billion under its framework.
A difficult 2022 was highlighted by a failed issuance, forcing CABEI into a reflective and uncertain period. Meetings with investment banks pointed towards a need for early issuances for both entities seeking funds but investors too. Added to that was potential competition from the World Bank, Inter-American Development Bank (IDB), the Development Bank of Latin America (CAF) and the African Development Bank.
Traditionally, CABEI has gone to market twice a year, usually in Mexico, Switzerland and Taiwan. Owing to market conditions in 2022, the bank issued several private issuances including blue bonds, social bonds and an education bond.
El Salvador has complained about a lack of interest in bidding for improvements to its state education facilities. With this issuance, they are now in a position to improve funding of such projects.
Sticking to expert advice, CABEI moved away from using one investment bank as the bookrunner and instead used four. This was to take advantage of worldwide interest.
"We need a footprint that is totally global with markets in Europe and Asia all interested in investing," says Mossi.
China, Japan and Korea are heavily involved in Central American infrastructure plans. The Japan International Cooperation Agency (JICA) recommended regional investment of over $20 billion by 2035 in mobility, with $8.5 billion of this in El Salvador.
Projects that stand to benefit from the issuance include hospitals across Central America, an investigation center, renewable energy, irrigation and sanitation projects and education with a heavy focus on sustainable development. Electrical mobility in the Dominican Republic is resource intensive and a prime focus of CABEI in 2023.
Interest rates will remain similar to previous funding options, something that client finance ministries are especially pleased with given an uncertain and fluid global situation.
A second bond issuance is predicted for the latter half of 2023, dependent on a May meeting of central bank governors. This could see a capital base raise of $600 million–$1 billion per country.
Should this happen, project sizes will increase in the future, requiring more finance. Regional train lines, dams and renewable energy require extensive capital to begin.
"To be more opportunistic, we need to be more flexible so that's a lesson learned. We will have to adjust to be ready in January," says Mossi. "Because if this is a good window we will have to use it. Our countries rely heavily on us, we provide more than half of the finance into the region, if this means we have to work over Christmas then I'm in danger of being the Grinch."