Did politics play a role in the cancellation of Ant Group's IPO?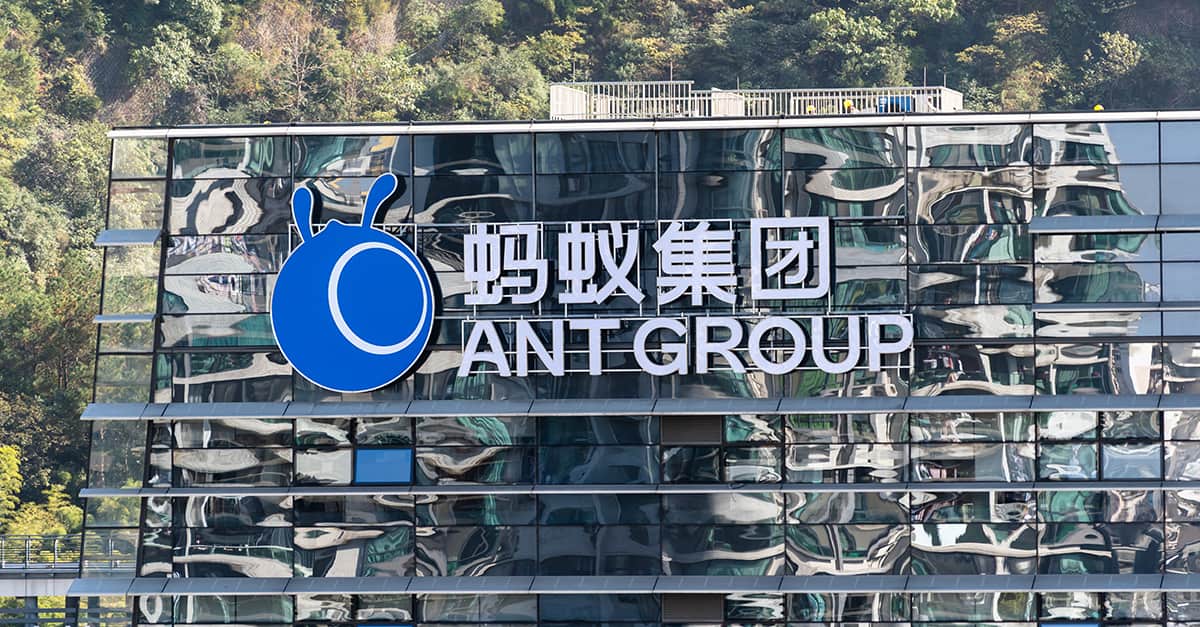 China has taken another step toward reining in the nation's fast-growing online financial service providers, just one week after the surprise suspension of Ant Group's proposed $34 billion fund-raiser on the Shanghai and Hong Kong stock exchanges.
A Beijing regulator Tuesday released for public comment an extensive list of "anti-monopoly" guidelines that, if implemented, could dramatically change the game rules for online services and financiers including Ant's largest unit Alibaba, rival Tencent Holdings, and JD.com.
The guidelines drafted by the powerful State Administration for Market Regulation (SARM) as well as related developments over the past week point to the suspension of Ant's dual listing—a much-anticipated IPO that would have been the world's largest—as just one step in a march toward more government influence over tech companies doing business in the financial sector.
On November 6, SARM officials reportedly met with representatives from 27 online service providers including Alibaba, Baidu, Tencent, JD.com, Ctrip, and Sina Weibo to discuss ongoing regulatory changes. Also attending were officials from the Cyberspace Administration of China and the State Taxation Administration.
State-run media said Wednesday—in a report coinciding with Alibaba's annual and lucrative November 11 shopping promotion—that regulators are particularly keen to protect consumers from predatory e-commerce and online transaction service providers.
The reason for scuttling Ant's IPO, according to the Shanghai exchange, was that the firm controlled by China's wealthiest person Ma Yun, also known as Jack Ma, "temporarily did not meet the listing conditions or information disclosure requirements." Investors who paid in advance for Ant shares were promised their money back.
In recent years, Ma and other cyberspace pioneers have revolutionized the way Chinese consumers shop, bank, and invest. Smartphone technology has helped these firms blur the lines between commercial activities while offering alternatives to traditional banks and brokerages. The IPO could have injected cash into a variety of Ant services including online microlending and equities trading.
Analysts such as Allen T. Cheng, CEO of the Hong Kong- and Beijing-based due diligence and political risk advisory firm Advise Insight Ltd., have also linked the IPO suspension to Ma's nontraditional behavior at the Second Bund Finance Summit last month in Shanghai.
Ma spoke after a keynote delivered by Chinese Vice President Wang Qishan, who called for "preventing systemic financial risks." Ma contradicted Wang, saying there is no systemic financial risk because China's finance industry is basically "not a system." He also said "good innovations are not afraid of supervision, but they are afraid of using yesterday's way of supervision."
"My assessment of what happened is that Jack Ma embarrassed Wang Qishan, China's second-most powerful man, by openly contradicting him at the same forum shortly after Wang spoke," Cheng said. "This is an absolute 'no-no' in China. One does not embarrass top leaders and get away with it."
Indeed, Cheng noted that China's "National Social Security Fund was one of the biggest outside investors in the Ant IPO, so clearly the IPO had formal government backing at the highest levels. Had Ma spoken very politely and with great respect for Wang and authorities during the speech, he would be even far richer today than he is already."
Yet had the IPO proceeded as planned, it's unlikely that Ant would have avoided the latest regulatory action and government efforts to tweak online financing. SARM, for example, already had its new guidelines in hand when the suspension was announced.
Now, as regulators move forward, other tech finance providers may be forced to reevaluate their future business plans.
JD.com, for example, was reportedly contemplating fresh stock issues in 2021 that could have raised funds for its four microfinance firms. State-run Phoenix New Media's ifeng.com said Wednesday that JD.com still hopes to raise about $3 billion but that Beijing regulations could pose "an obstacle."