Malaysia's central bank, Bank Negara Malaysia, has issued new hedging and foreign exchange rules aimed at restoring stability to the ringgit, which has been under pressure for some time. However, the effort may well have the opposite effect.
Malaysian authorities have said their intention is to provide greater hedging flexibility and deeper liquidity to the onshore currency market. But banks, companies and corporate treasurers have criticized the new rules.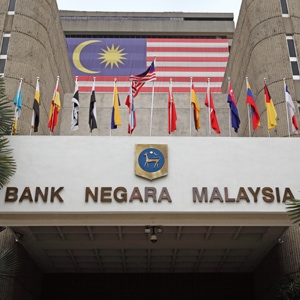 The new rules dictate that onshore hedging of US dollar and Chinese renminbi exposures is permitted up to Rmb6 million ($860,000) per client, per bank. Exporters are permitted to retain only 25% of their export proceeds in foreign currency. Before the new regulations, there was no limit on foreign currency. Moreover, exporters now may settle domestic trade in goods and services only in ringgit. Onshore entities may no longer conclude contracts among one another in foreign currencies.
The rule causing the most controversy and creating difficulties, however, is that exporters are now allowed to hedge and unhedge for only up to six months of their foreign currency obligations. This means that onshore nondeliverable forwards cannot be for longer than six months. In November, Bank Negara also issued rules restricting offshore nondeliverable forwards.
The onshore deliverable forwards market beyond this time frame has dried up. Hedging will be more challenging, and longer-term hedging will be extremely difficult. Far from providing confidence and stability to the ringgit market, it may create more pressure, and confidence in the overall market could weaken.
The timing of the moves also may prove unfortunate, coming just before the December interest rate increase by the Federal Reserve. This will increase pressure on many emerging economies, where the yield gap will narrow, causing downward pressure on currencies and outflow of capital.
The ringgit is now at its lowest level in many years. The market does not like artificial rules and restrictions. The controls put in place by the Malaysian authorities might give some short-term relief but will not be a long-term cure.